Your profile picture is used as the icon for your account to represent you or your company. It is also displayed in various other places next to your name, such as in the Issuu reading experience.
 To upload a new profile picture or replace the current one, follow the steps below.
 Upload Profile Picture
1. Hover over the current profile icon in the upper right-hand corner of the screen.
2. Navigate to ACCOUNT SETTINGS
3. Click on your profile picture (or placeholder) to upload a new profile picture and select a file from your drive.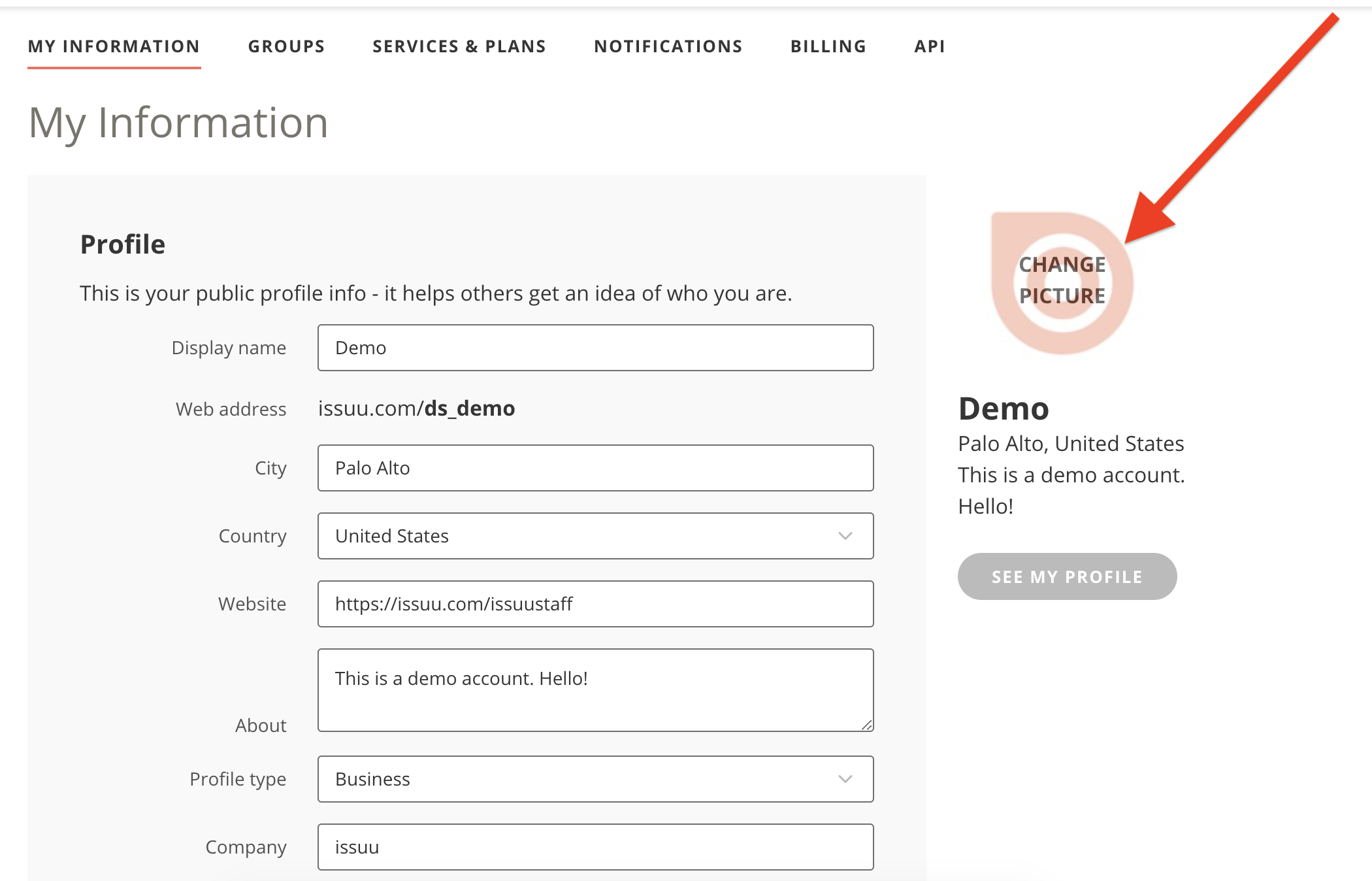 For best results, please upload your profile image in this format:
Type:

 

Type: JPEG, PNG, WebP, GIF, AVIF, TIFF, and SVG 

Quality setting: 80

Size: 2048 X 2048 pixels

Colorspace: RGB

Max file size: 4 MB