The email address registered on your account is used for verification purposes, important updates and restoring account access. It is important to keep this up to date — you can change your email address or account details in Account Settings. Your Issuu username cannot be changed without deleting your account and creating a new one.
NOTE: You can use one email address per one Issuu account. It is not possible to use the same email address for more accounts.
To change your email address and other account details
1) Log in to issuu.com, hover over your profile photo in the top right-hand corner and select ACCOUNT SETTINGS from the dropdown menu.

2) Go at the bottom of this page to PERSONAL INFORMATION tab and update your account details. To change your email address Click to set a new email.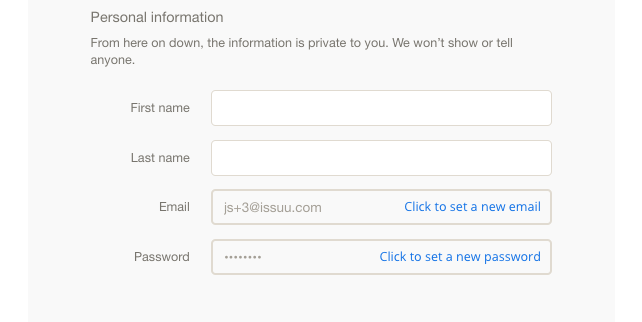 3) In the pop-up window, set your new email address and click on SET NEW EMAIL.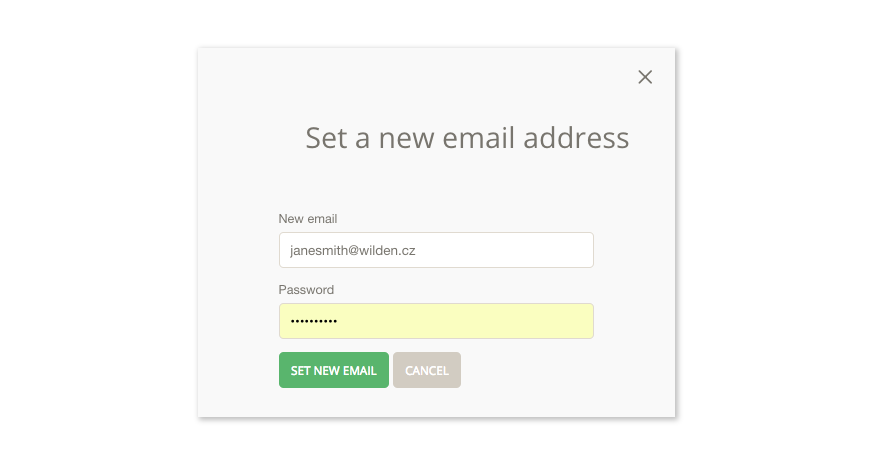 4) A confirmation email is now sent to your new email address.
NOTE: Open the email in a new tab under the same window where you are still logged in your Issuu account.
Click on the Confirm email address button.
NOTE: If changing your email address, a confirmation email will be sent to the new email address. Click the link in the email to confirm the change. You have to be signed into your Issuu account while clicking the confirmation link. Otherwise, the email change will not be confirmed.
To add your Website Address
If you would like to add your website address in your Issuu profile, then please use HTTPS:// along with your website address.
For example - https://issuu.com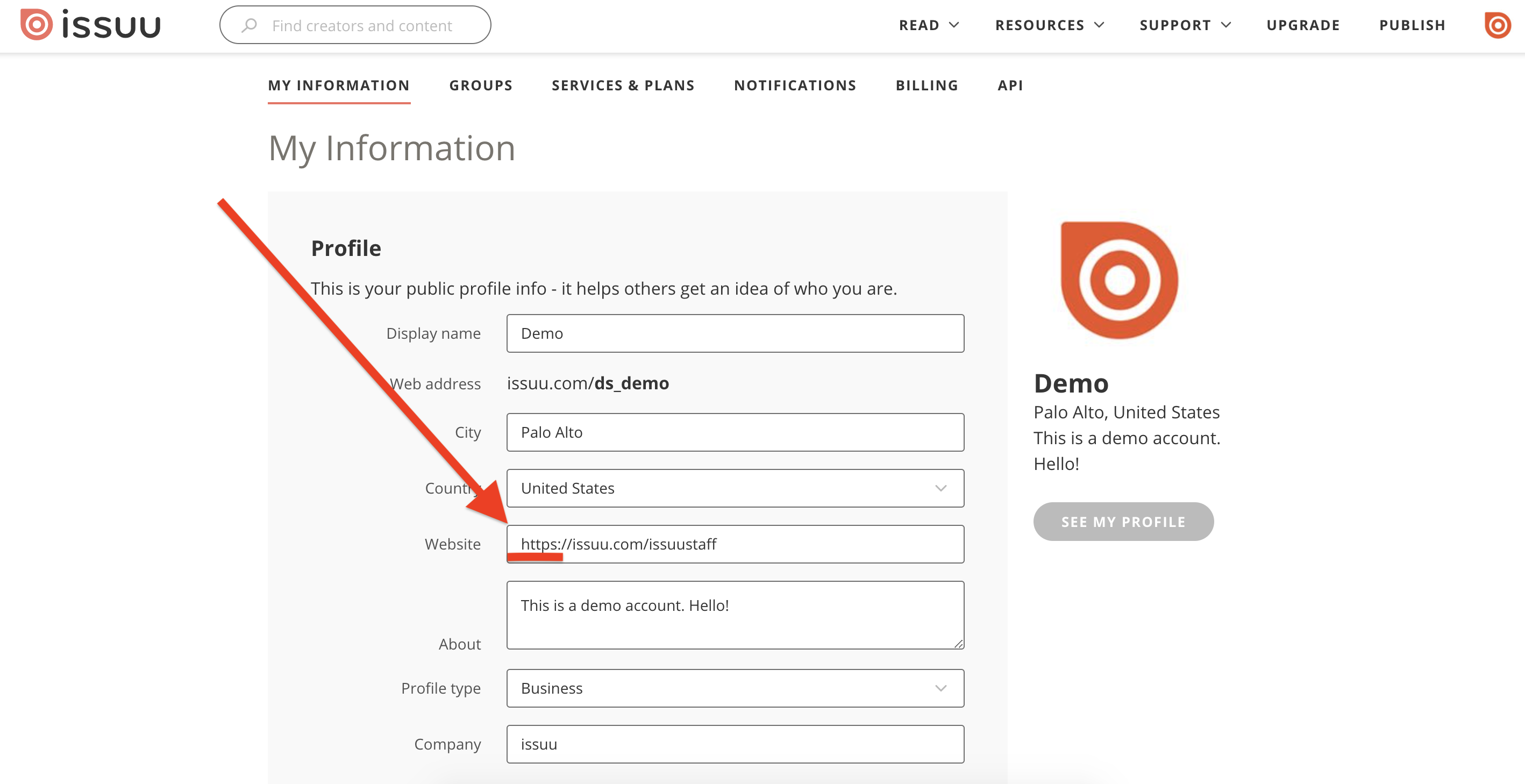 NOTE: If you haven't used https:// along with your website address, then your website URL will not be shown on your Issuu Profile Page.