A GIF or moving image file, can help your content stand out in new eye-catching ways.
With Issuu's Share as GIF tool, it is easy to create, customize and share your publication as an animated GIF — perfect for social media or email!

Creating GIF
1. Go to Publications from Side Navigation Menu and click the publication you would like to create a GIF
2. Under Repurpose, click Create GIF
3. A GIF wizard will open. From there, you can customize your Publication by selecting pages (spreads) that you want to include in the animation and by changing background color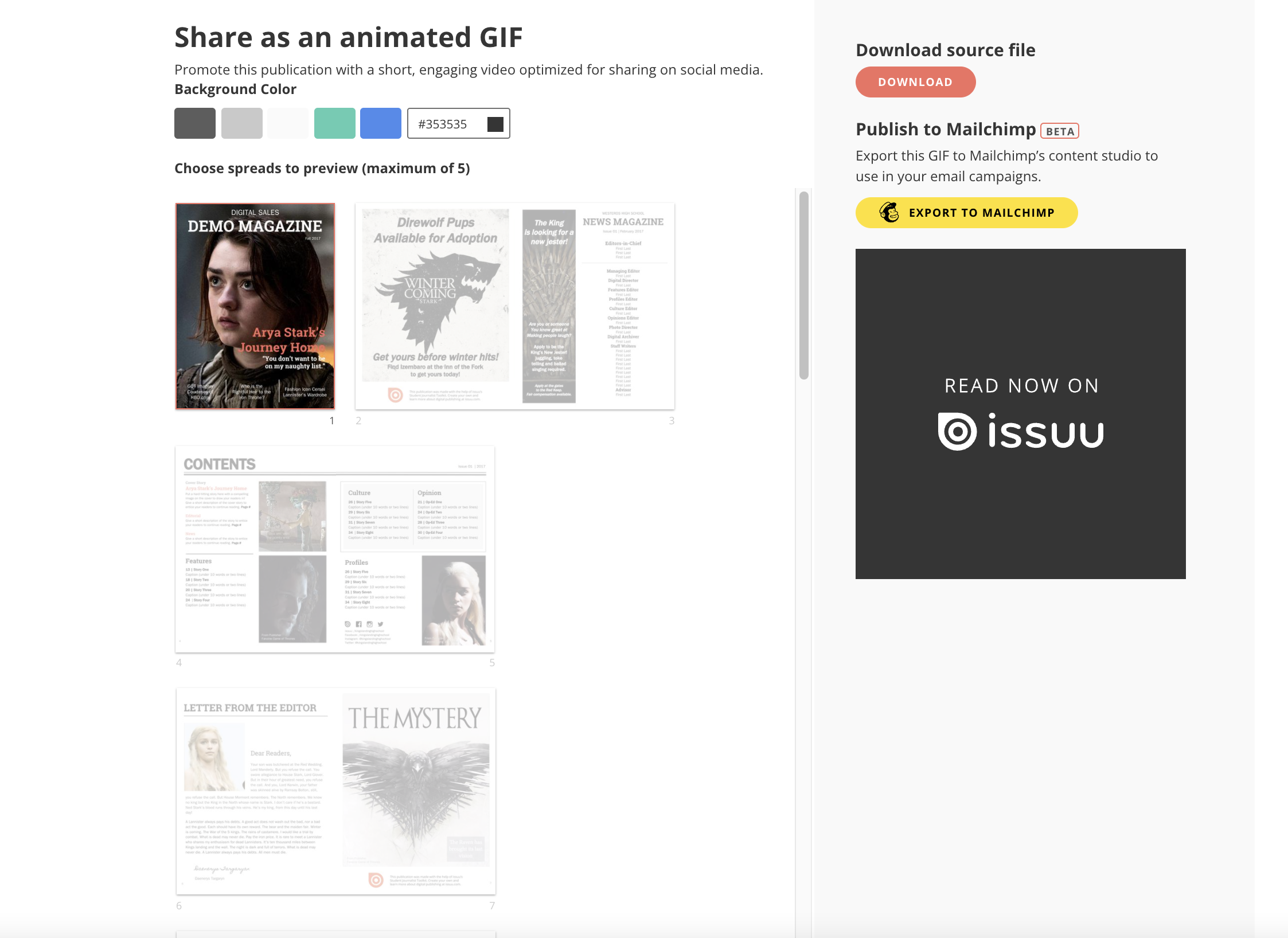 NOTE: If you want to create a GIF of a publication which is on sale, the pages that are not included in the preview will look blurred. To update preview pages (visible pages of the publication), go to Sell, reselect the preview spreads and click Publish changes.
4. Click the DOWNLOAD button under Download source file
5. From the pop-up window click DOWNLOAD VIDEO or Download as a .gif file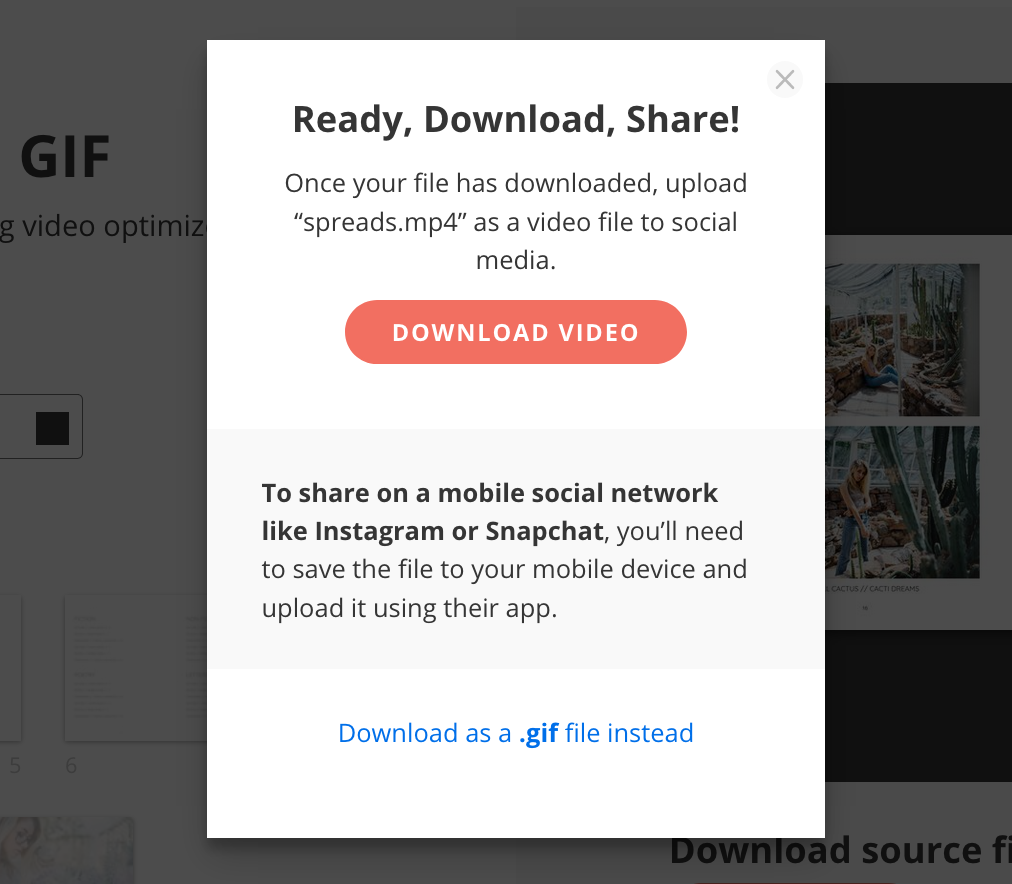 6. If you choose to download video, you can either click DOWNLOAD VIDEO or click on the download icon in the player. If you choose to Download as a .gif file, then you will get a GIF URL which you can share on social media.
NOTE: Please use Chrome browser to download GIF video.
NOTE: The GIF is 900 x 900 pixels. If you need to resize the GIF, you can use a third party site such as ezGIF.
Creating GIF using the Issuu App
You can also create and download GIF using the Issuu app -
Go to your Publication List

Click on the publication

Press

SHARE AS

GIF

Customize your GIF

Once you are done, press

SHARE

You will see several options to share GIF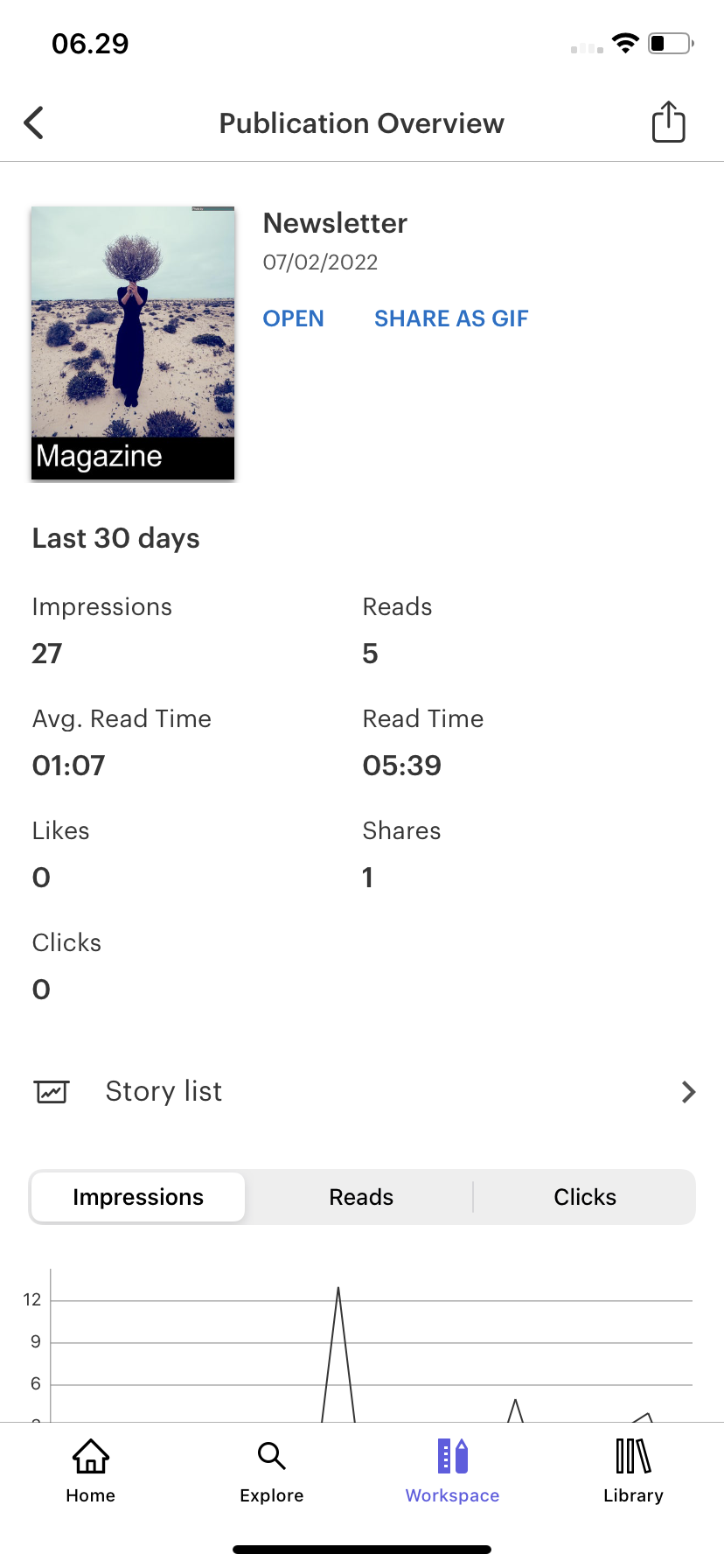 You will be able to share the GIF directly on a variety of other apps, however, you can also click on SAVE VIDEO and the GIF will be saved in your Photos from where you can easily share it on Instagram and Facebook.