Issuu is now integrating with Hootsuite! You can view and add Issuu publications directly from Hootsuite by designating Issuu as a Content Source.
1. What is Hootsuite?
Hootsuite is a social platform, which helps people connect on social media with the communities they live in. Hootsuite is commonly used to manage online brands and be able to submit messages to an array of social media platforms, like Facebook, Twitter, or Linkedin.
Hootsuite can be best described by using the following categories:
Content Creation

Curation of Content

Influencer Marketing

Social blogs
2. Why Issuu and Hootsuite?
Upload your favorite content (such as brochures, catalogs, ebooks, magazines, and more) to Issuu and create a dynamic flipbook. Then, schedule and share your content via Hootsuite to all of your social media channels.
This integration enables marketers to easily view and add Issuu publications directly from Hootsuite by designating Issuu as a Content Source. Assets can then be easily attached to the Hootsuite Composer for distribution.
3. What are the primary benefits of using Hootsuite?
There are several features you can get access to when connecting your Issuu account to Hootsuite. One of the primary advantages of using this integration is that you can schedule your posts on Hootsuite, so you never have to worry about publishing your content at the right time.
4. How to create an account & log in to Hootsuite?
1. Go to hootsuite.com
2. Click on Sign up
3. Fill out the details - Full Name, Email Address, and Password
4. Click on Create My Account
5. How to install the Issuu app via Hootsuite?
In order to have access to the Issuu app from your Hootsuite account, please follow the steps below:
1. Navigate to your Hootsuite user profile
2. Click on App Directory
3. In the Search bar, search for Issuu
4. Click Install and go through the install flow
5. Click on Finish to confirm the installation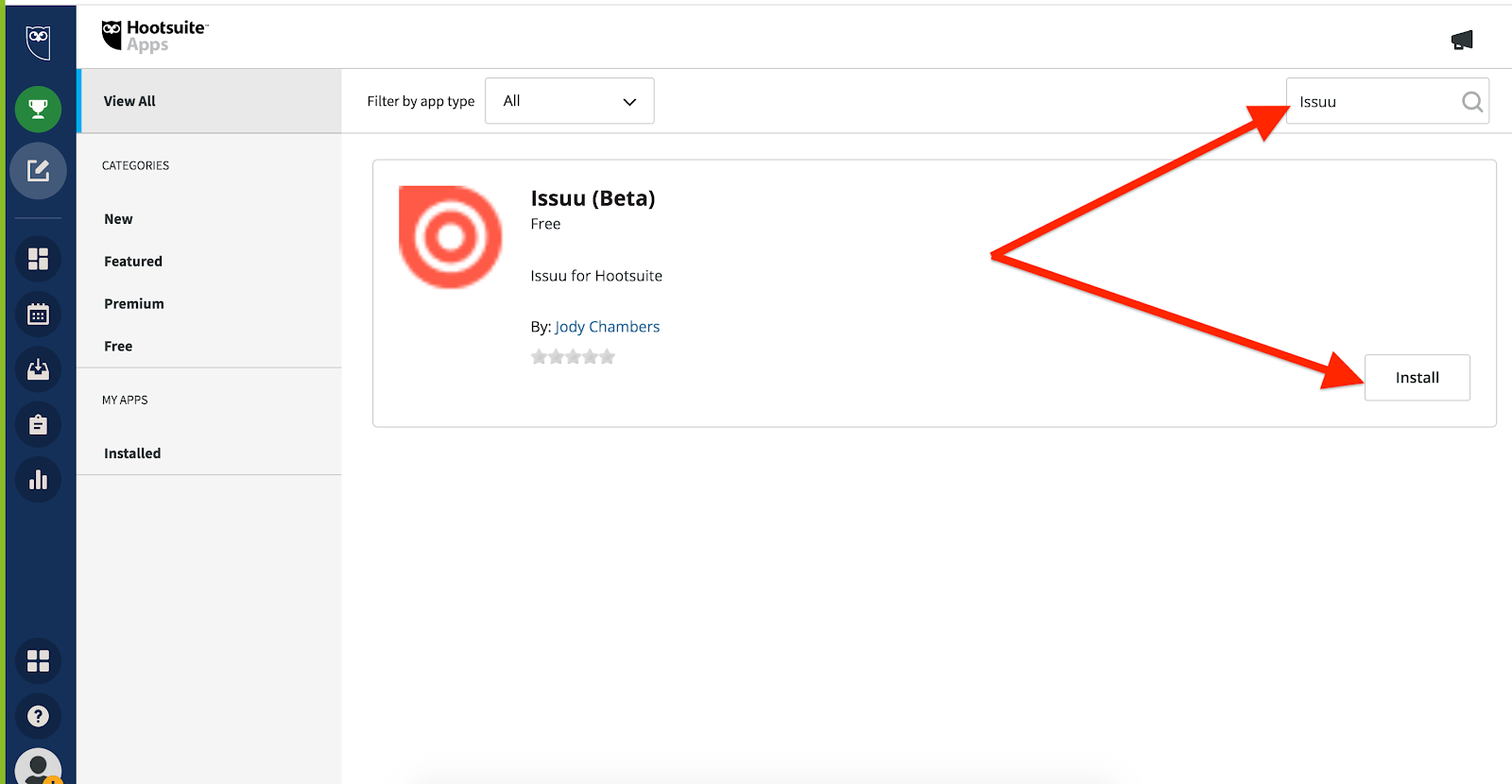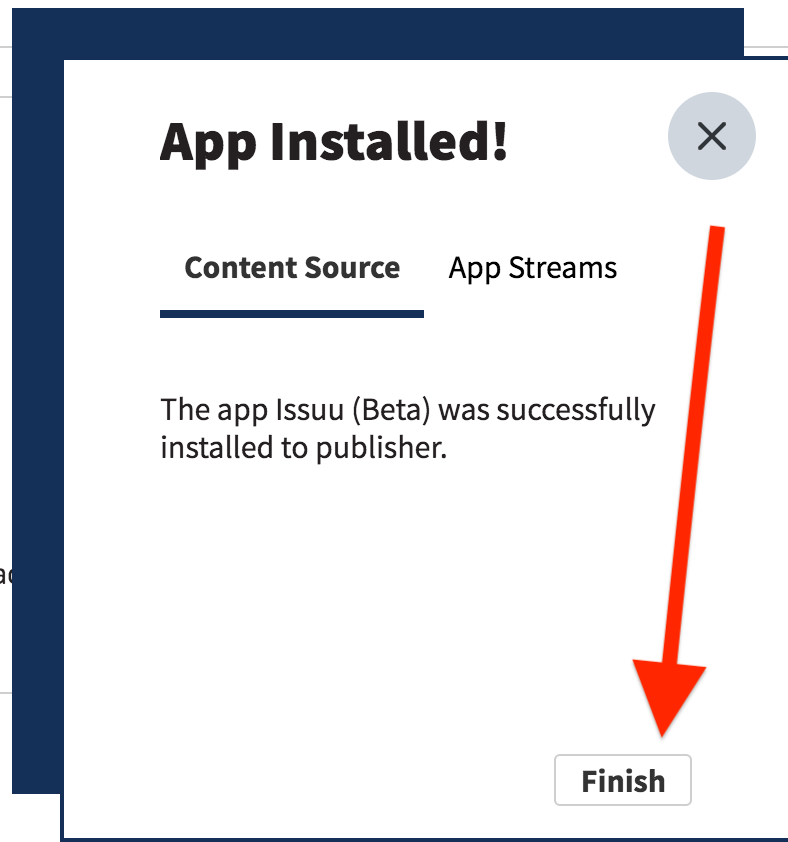 6. How to log in to your Issuu account via Hootsuite?
1. Once the Issuu app is installed, go to Publisher
2. Click on Content
3. Click on the tab called Issuu at the bottom left of your screen.
4. Click on the Login to Issuu button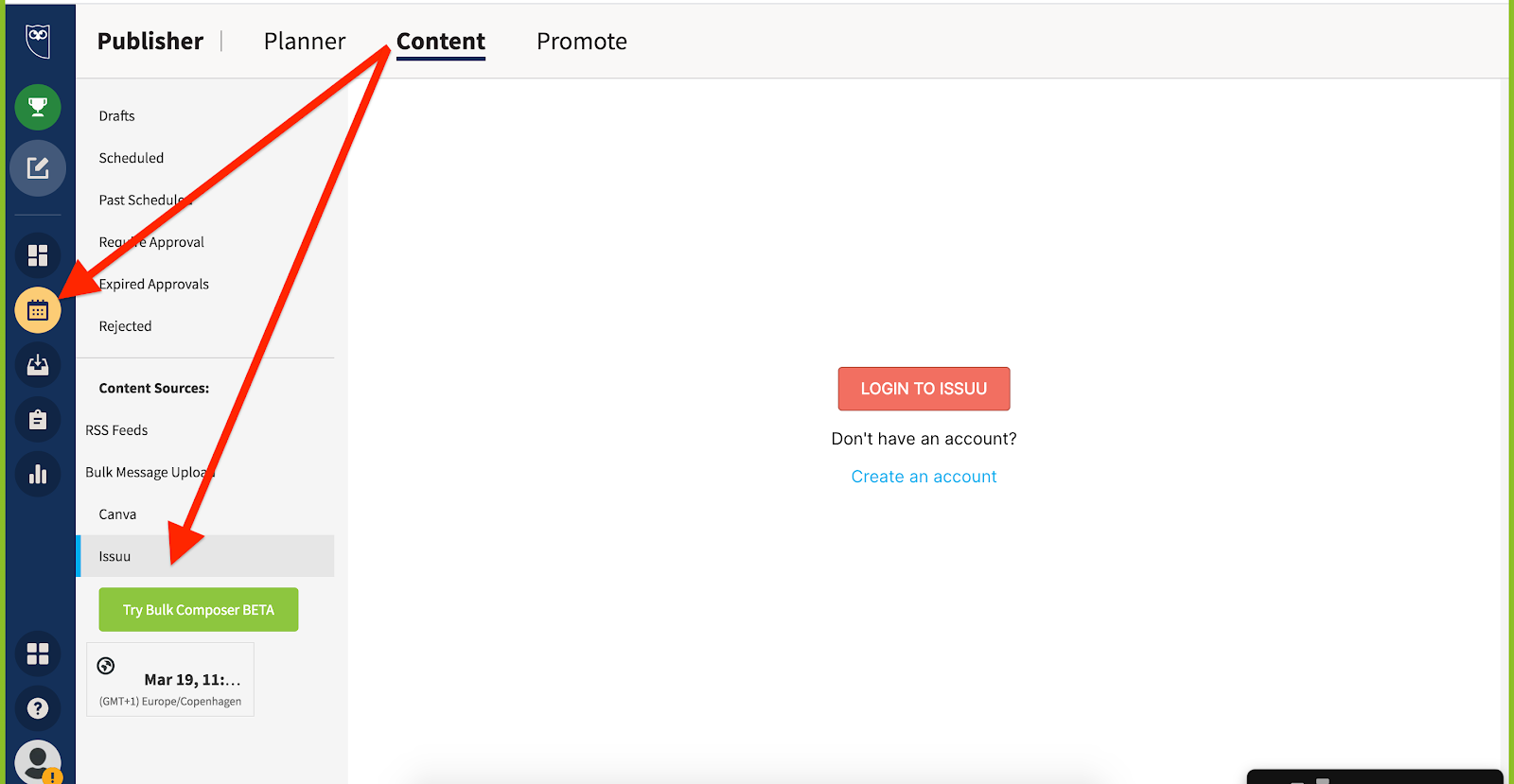 7. What are the Hootsuite Features?
Content source -

You can easily share content across all desired social media platforms with Hootsuite. You can post new content from any website, without having to login into your social accounts.

To access your Issuu publication as a Content source:
Navigate to the

Publisher
Click on

Content

and then find Issuu under the

Content Sources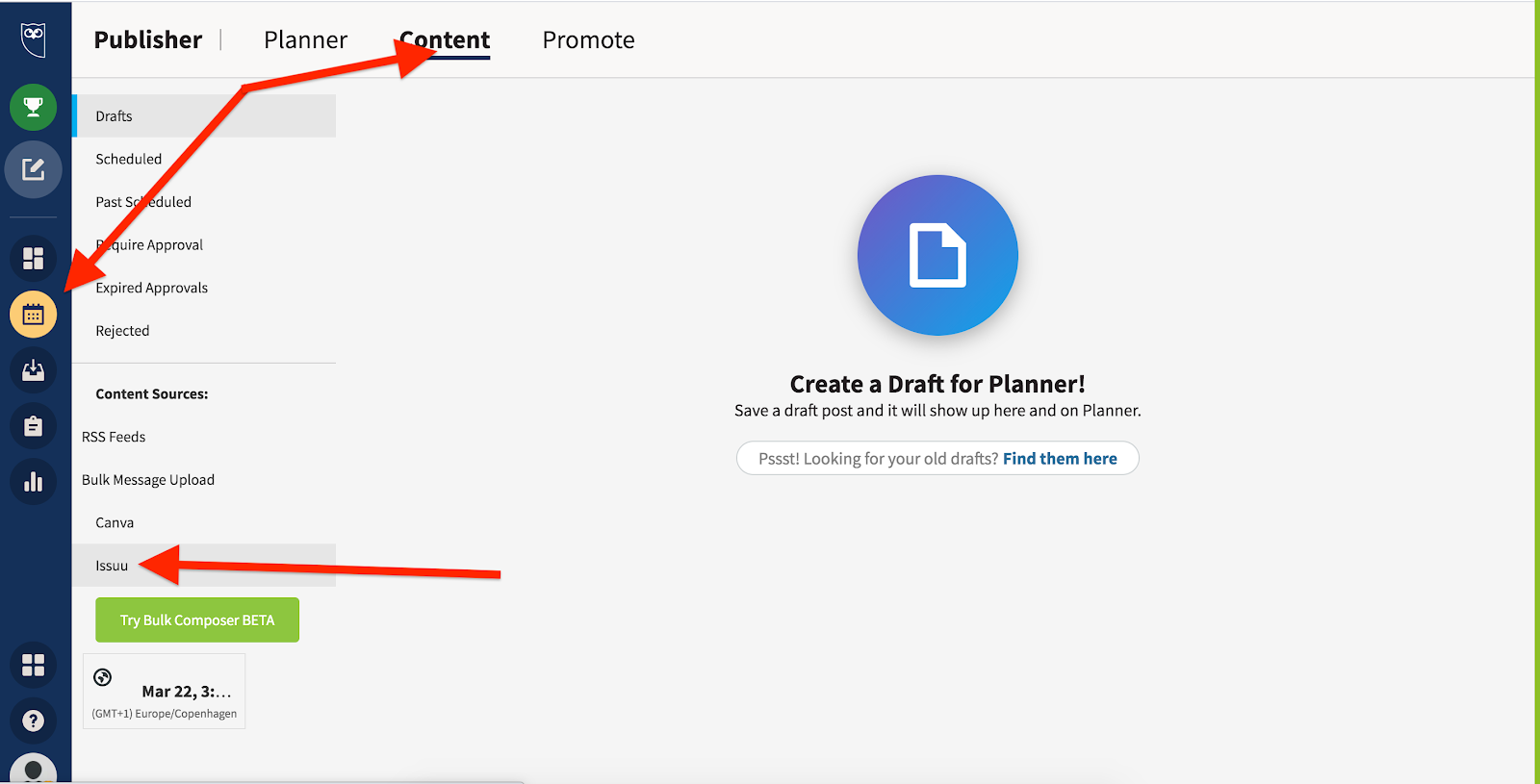 Streams -

Hootsuite Streams are feeds that display the content from your connected social accounts. In Streams, you can monitor the activity across all your accounts and engage with your audience. Streams can display your own posts, as well as the engagement that they're receiving. If you want to set up a stream for your Issuu content:

Go to

Streams

Click

Add stream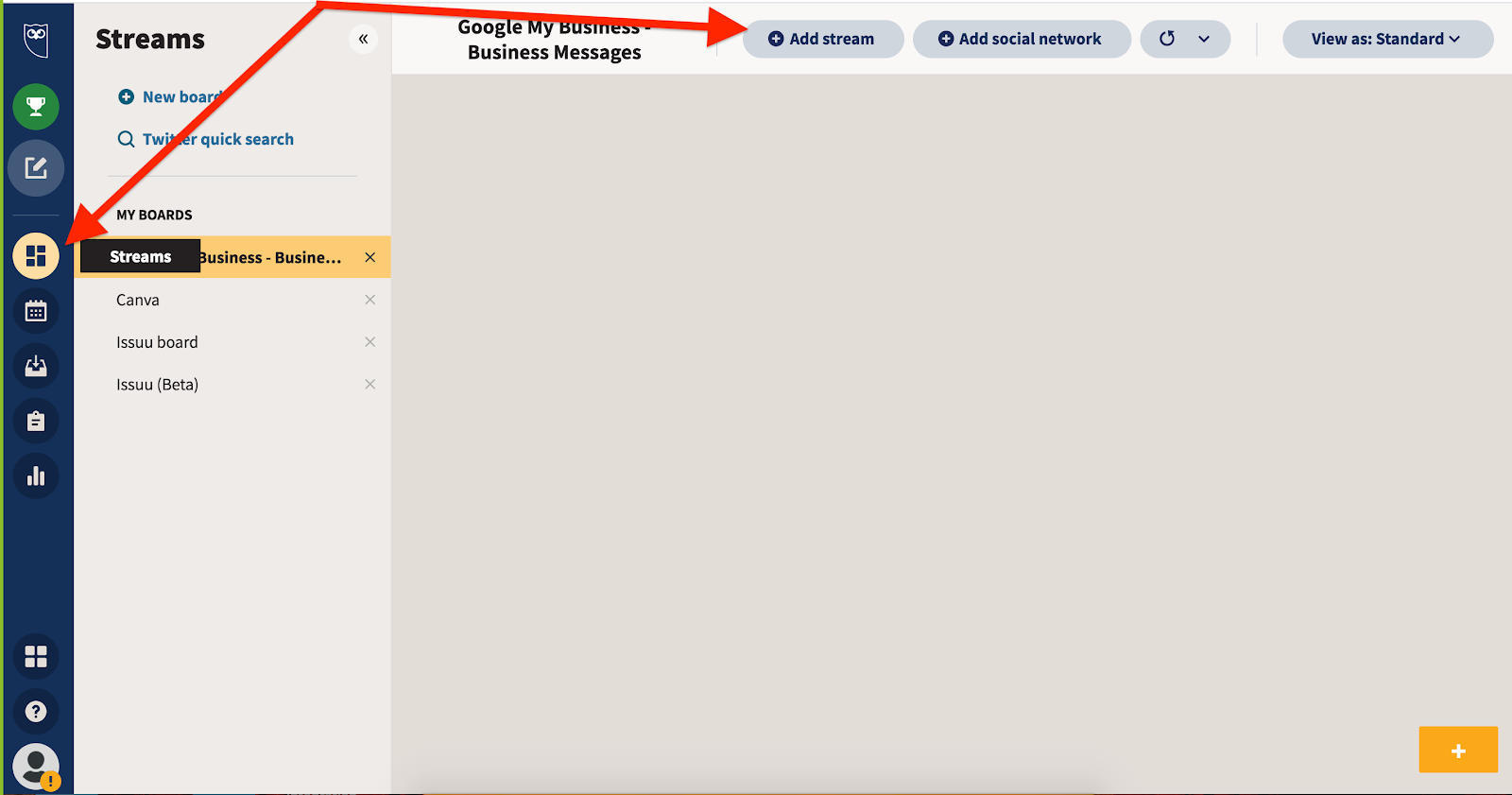 3. Go to Apps
4. Select Issuu and you should now see the Issuu as a stream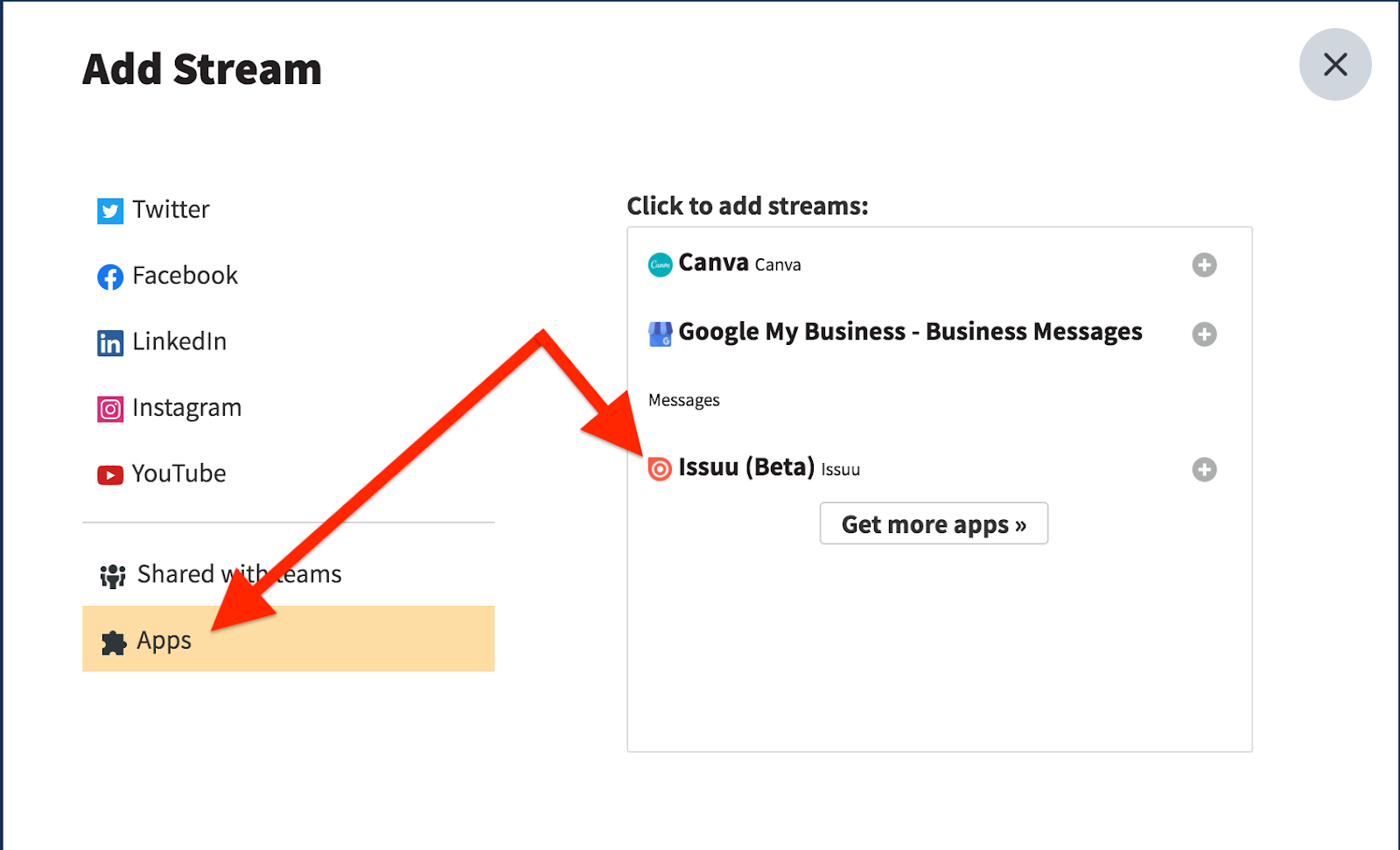 Once you have set up the Issuu stream, your publications will appear on the stream. If you need more information on Streams, please have a look at the following Hootsuite help article - Overview of Streams.
8. How to create a post with your Issuu publications?
1. Go to the Publisher tab on the left side bar of your screen.
2. Go to Content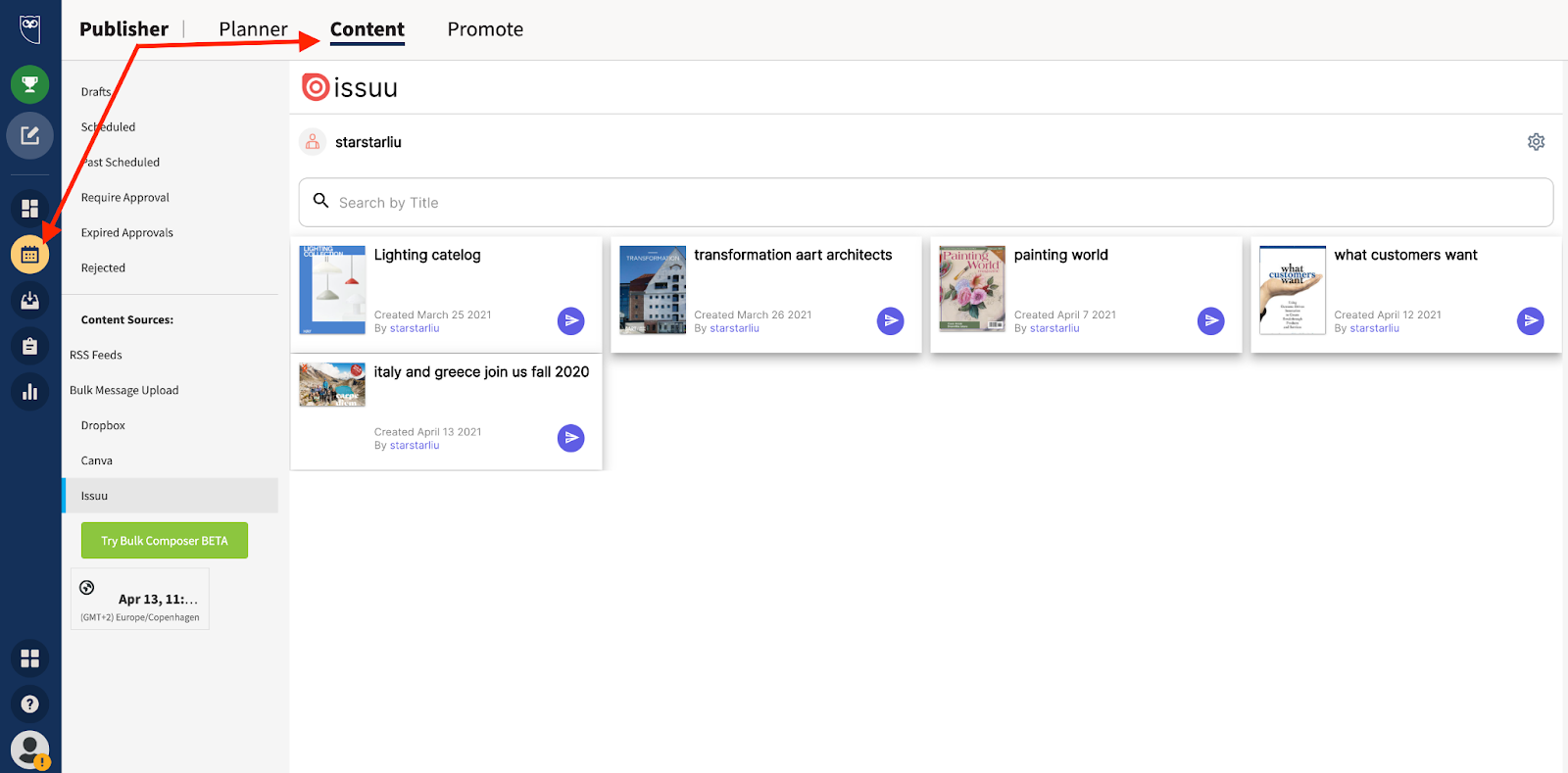 3. Click on the Issuu tab, where you can see the publications available from your Issuu account
4. Click on the Share button that appears under each publication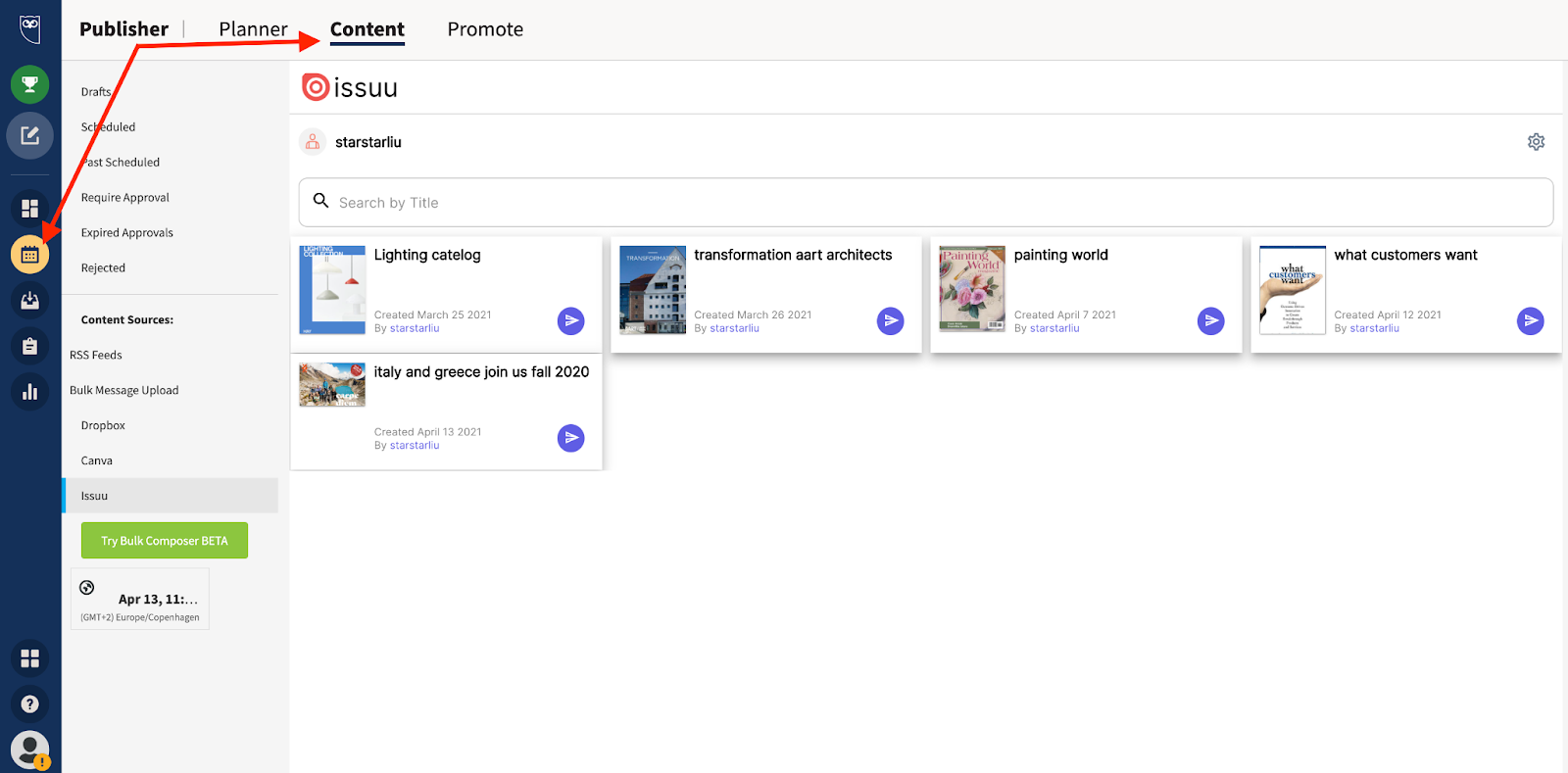 5. If you decide to share the publication to Instagram, click on Continue, otherwise click on Skip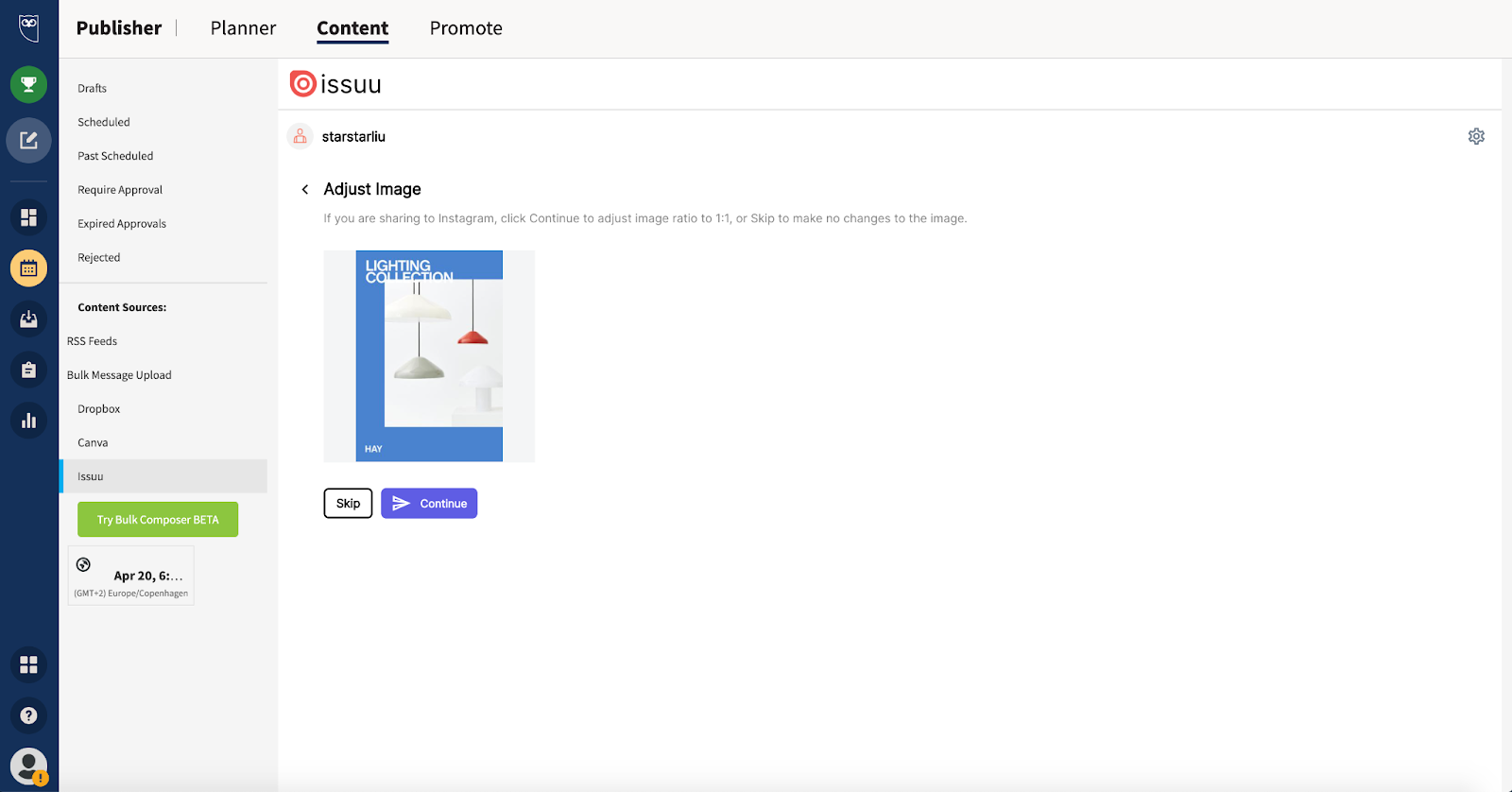 6. A pop-up window will appear, where you can select the social accounts you would like to share the post and click on the button Post now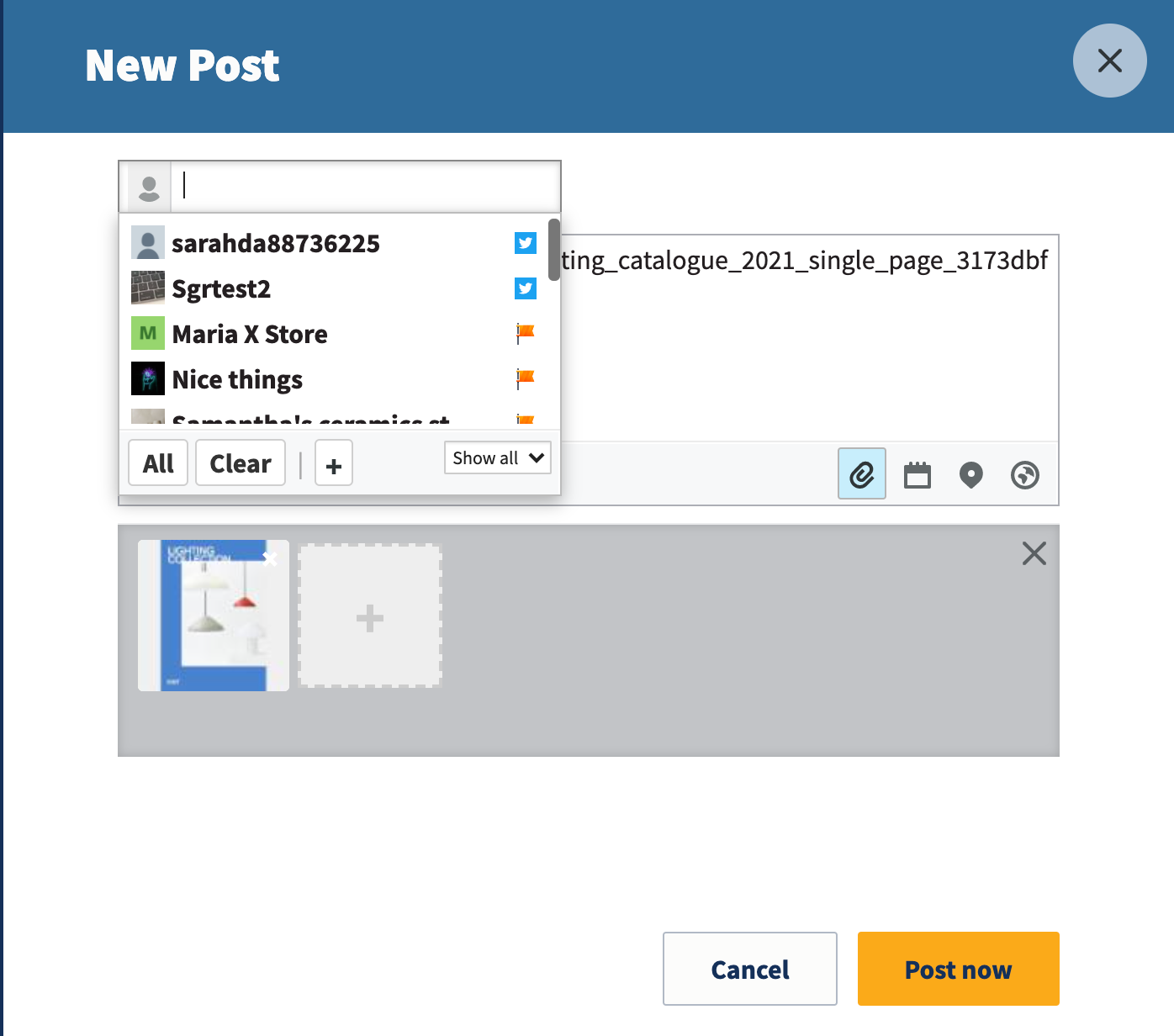 9. How to schedule a post?
If you would like to schedule your post for another date and/or time, you can click on the icon called Scheduling and select the preferred date.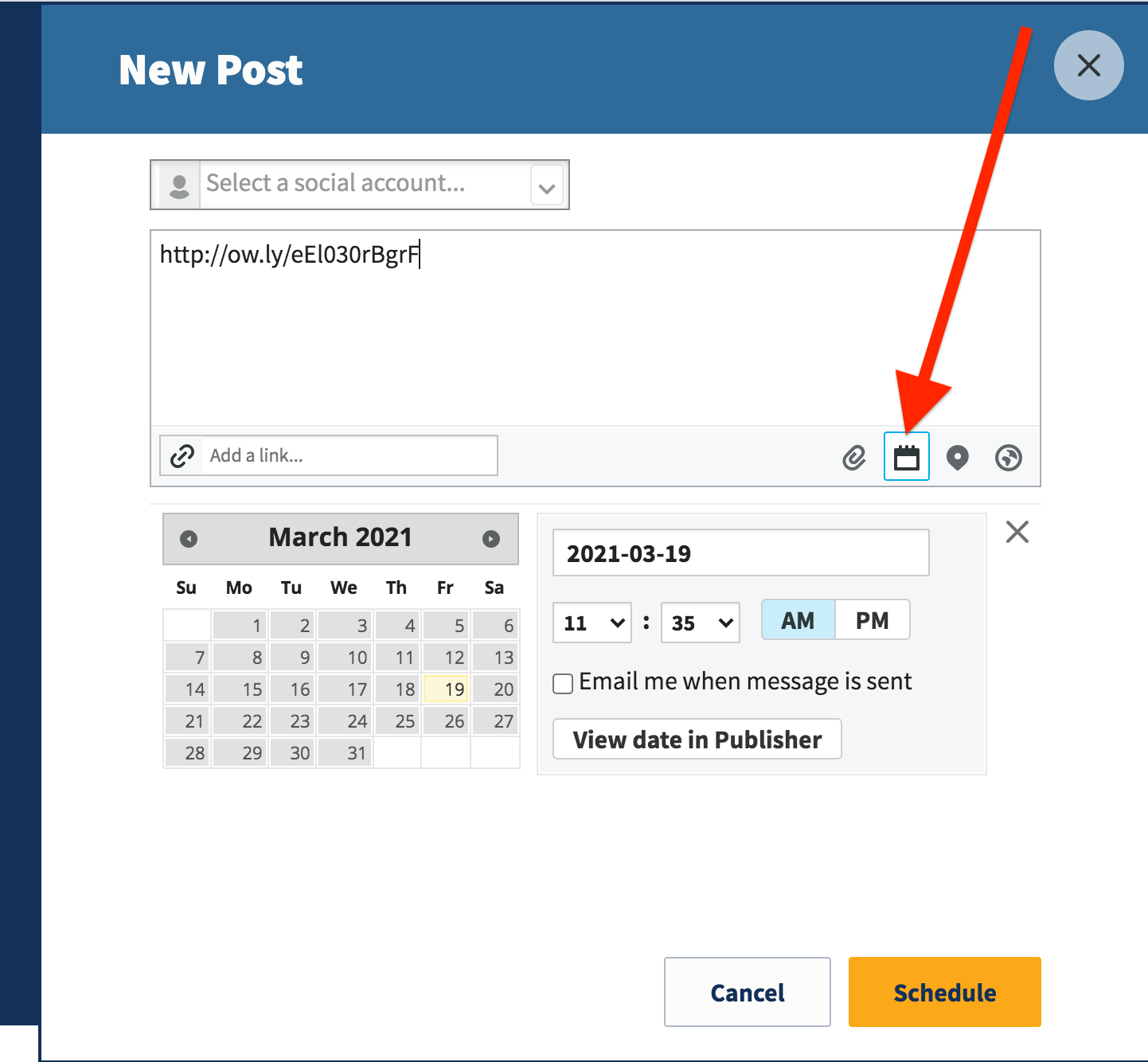 Please note, if you are a Safari user and running into trouble connecting your Hootsuite and Issuu accounts, you my need to enable cross-website tracking in your Safari settings. To do this, please navigate to Safari → Preferences → Privacy and uncheck Prevent cross-site tracking, as shown in the screenshot below: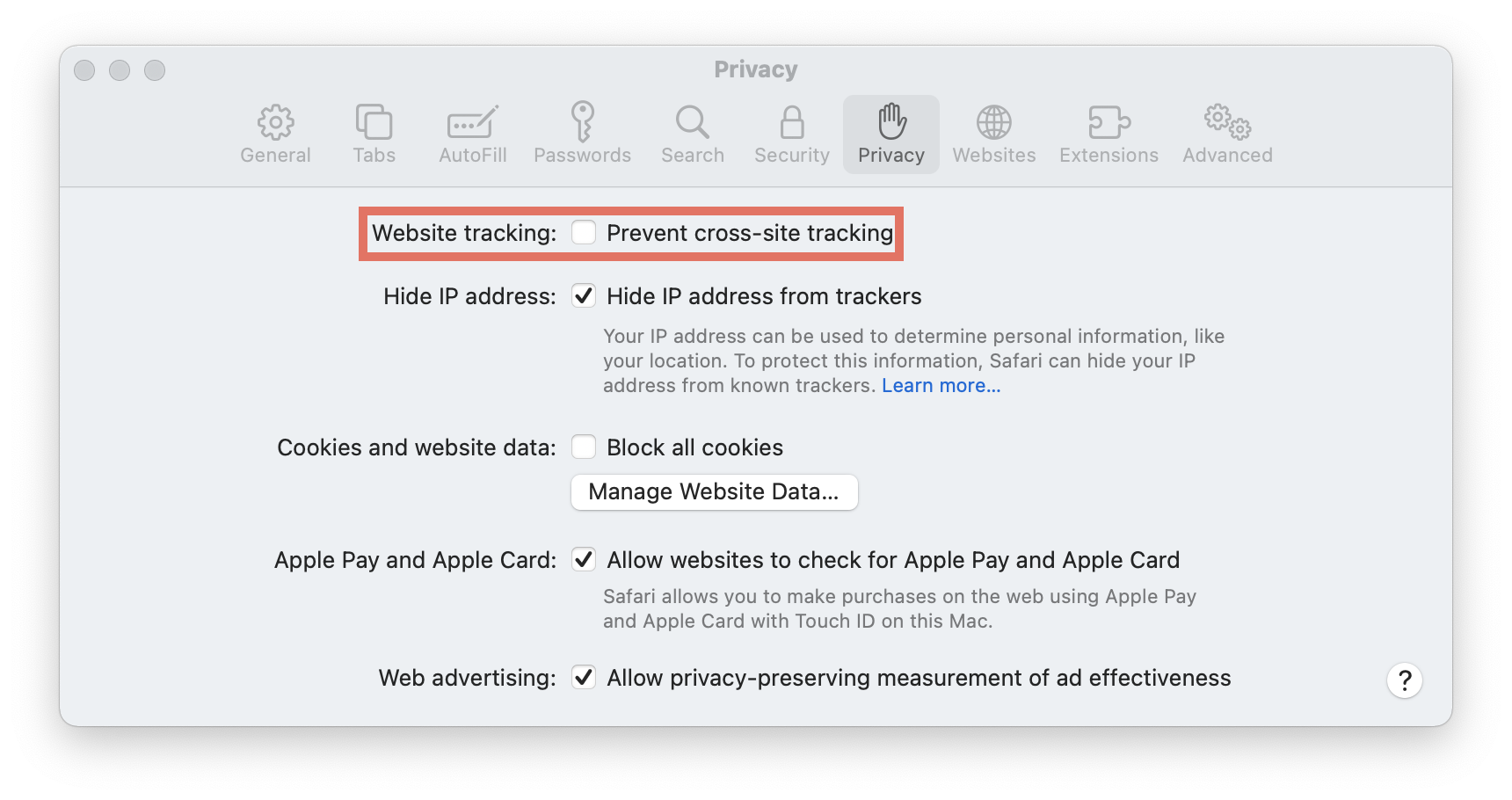 10. What platforms does Issuu support in Hootsuite?
When using the integration in Hootsuite, you are able to share your content to Facebook, LinkedIn, Twitter and Instagram.
11. How to delete Issuu from Hootsuite?
In order to delete the Issuu app from Hootsuite, please follow the steps below:
1. Navigate to your Hootsuite user profile
2. Click on App Directory and then click on Installed to locate the issuu app either by searching for it or by scrolling the page to find the app
3. Once you have located the Issuu app, hover over the Installed button and you should then be able to uninstall