You can access and change your billing information, such as email address, credit card, and PayPal details at any time by following the method below. The email address listed as the billing email will receive the invoices for the account.
When passing on an existing Issuu account to a new user, please remember to update the billing information to avoid unauthorized charges.  As it is ultimately each individual's and each company's responsibility to keep track of all paid subscriptions.
Access Billing Information
To change your billing information:
- Log in to your Issuu account, hover over your profile photo in the top right-hand corner and select ACCOUNT SETTINGS from the dropdown menu.

- Under the "BILLING" tab, select the link for the item you would like to change.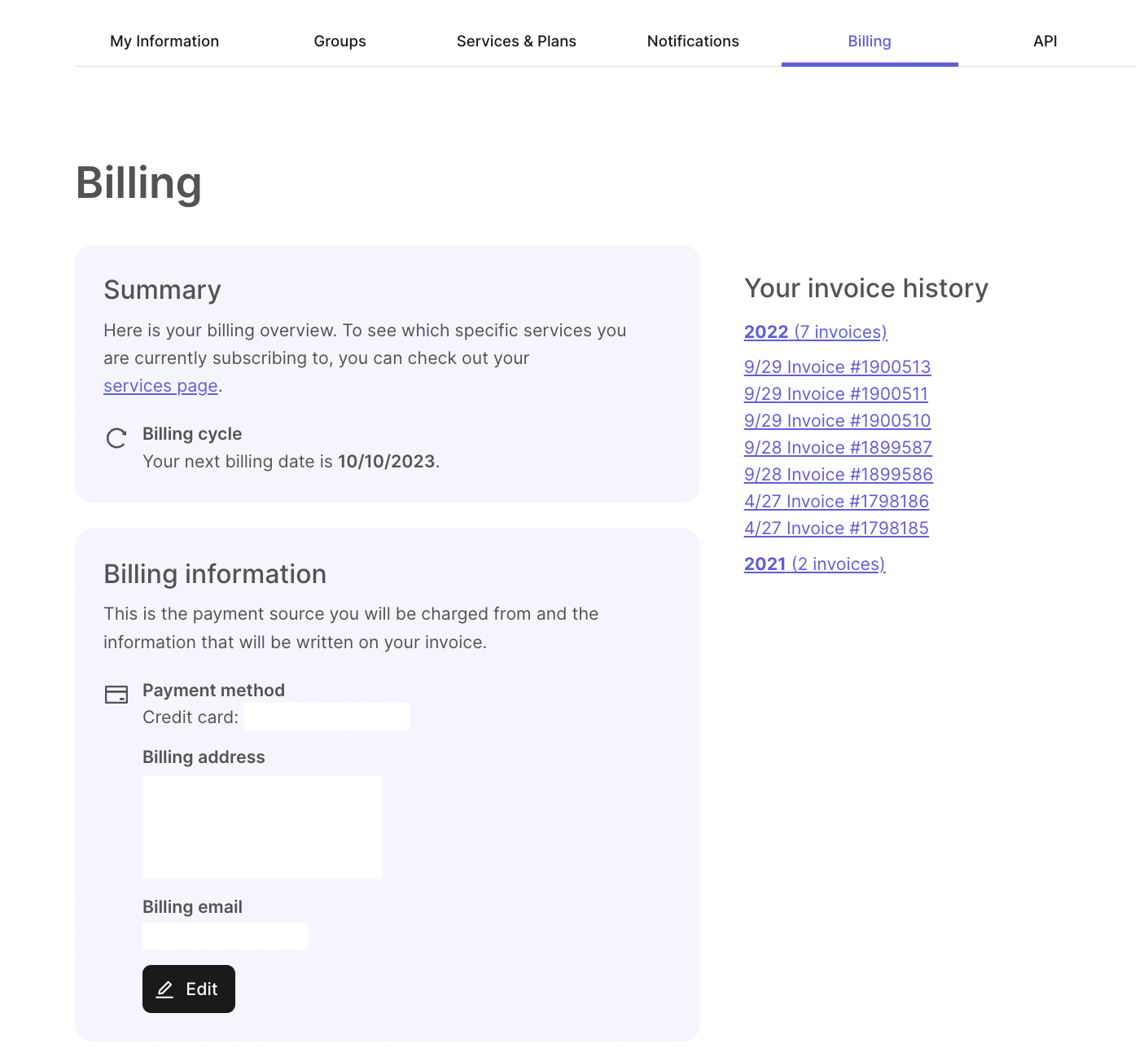 Update Billing Information
On the overlay that appears, add your new billing information and choose SUBMIT.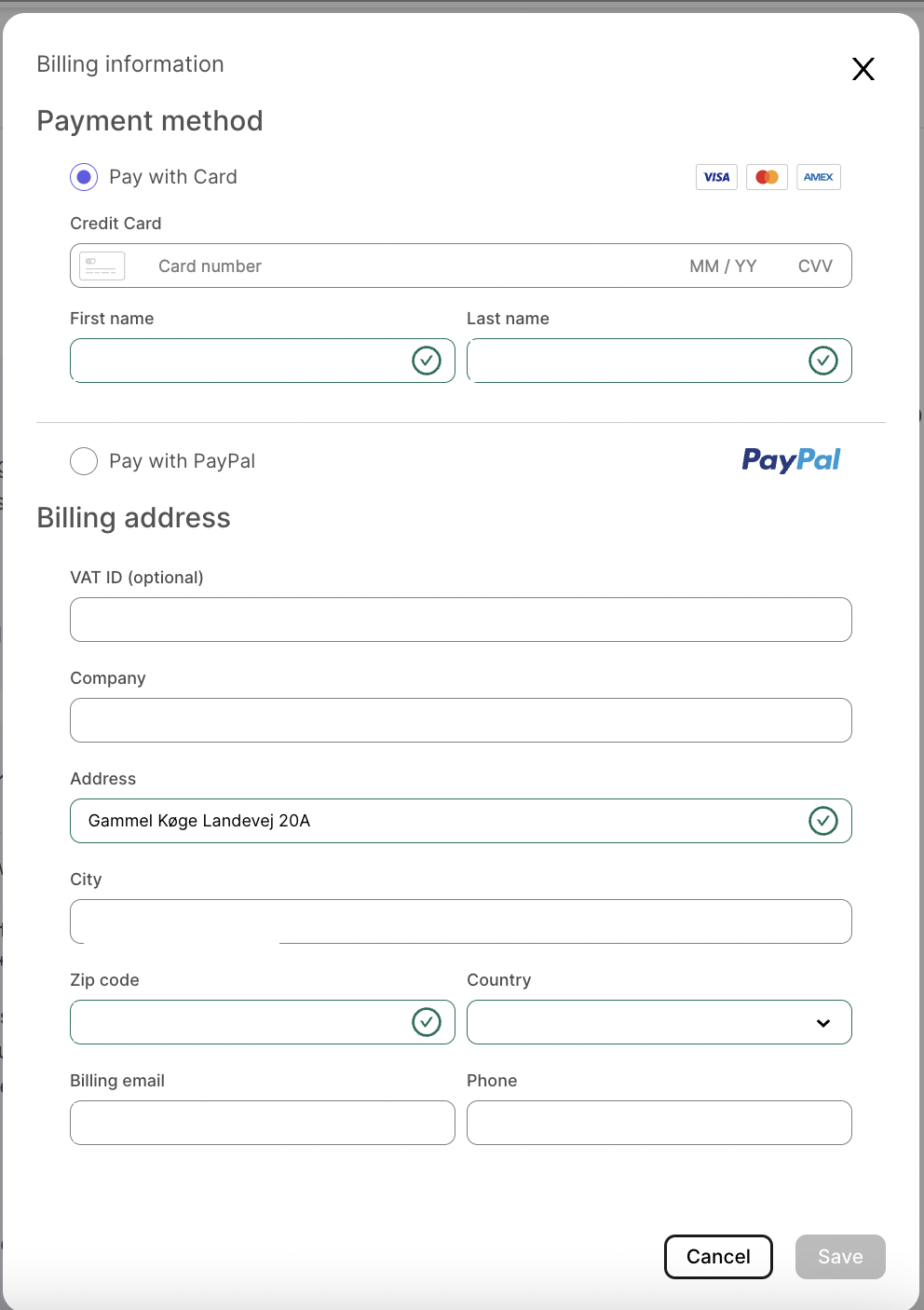 If you have more billing related questions, you can find our contact information on your invoices.