Under Basic or Starter plan, you can only access statistics from latest 30 days and this data cannot be downloaded.
Under Premium or Optimum plan, you can download statistics for individual content as well as with new Statistics version, you can download statistics for a specific time period. If you choose a date range from the top of the page and then click the Download button you will get all available statistics for those dates.
It is possible to download Statistics visual report where you can download stats as pdf for all publications or for single publication.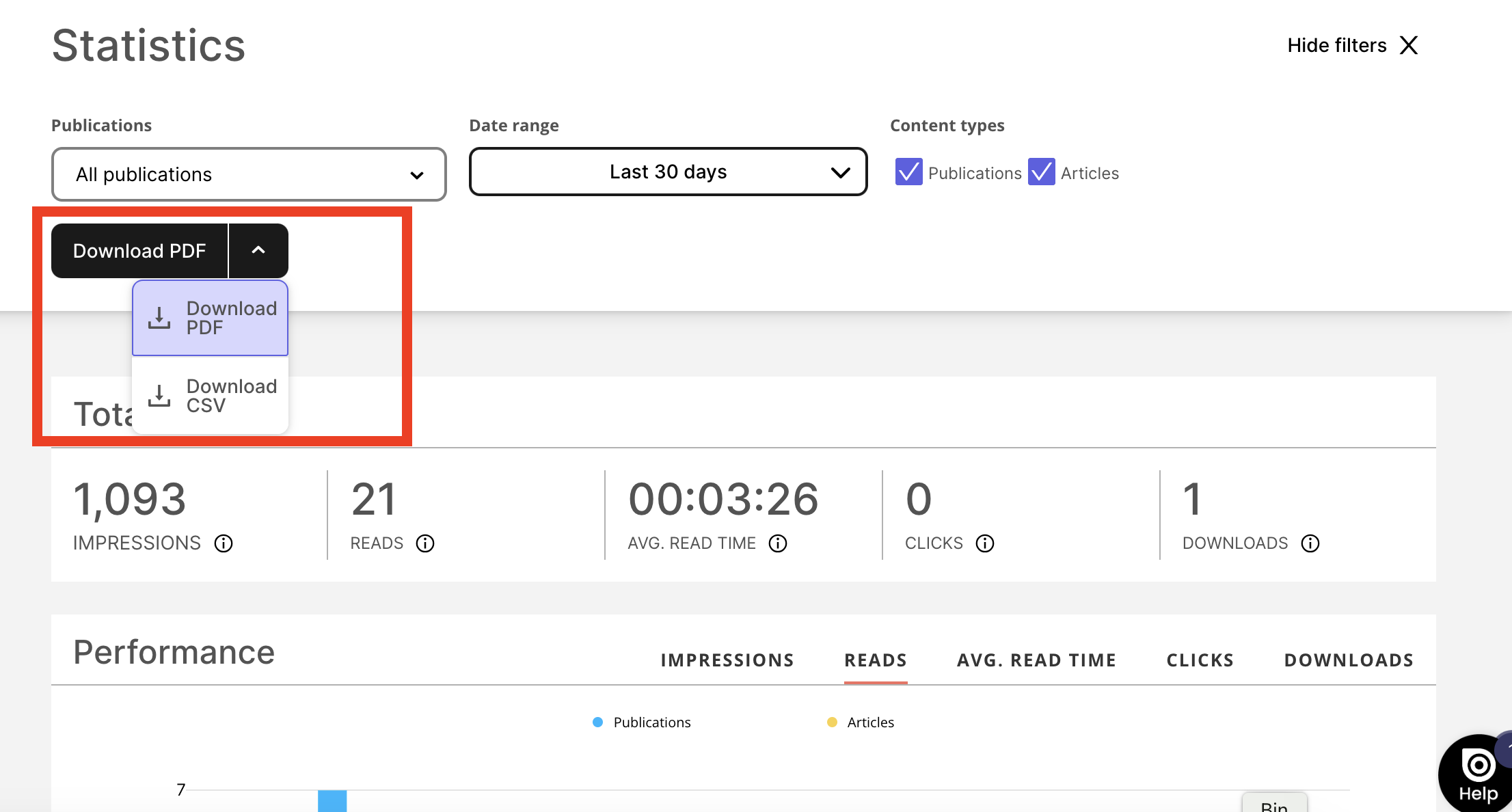 To download statistics for Specific Content:
Access the statistics of particular content and click the Download button to download lifetime statistics for the content.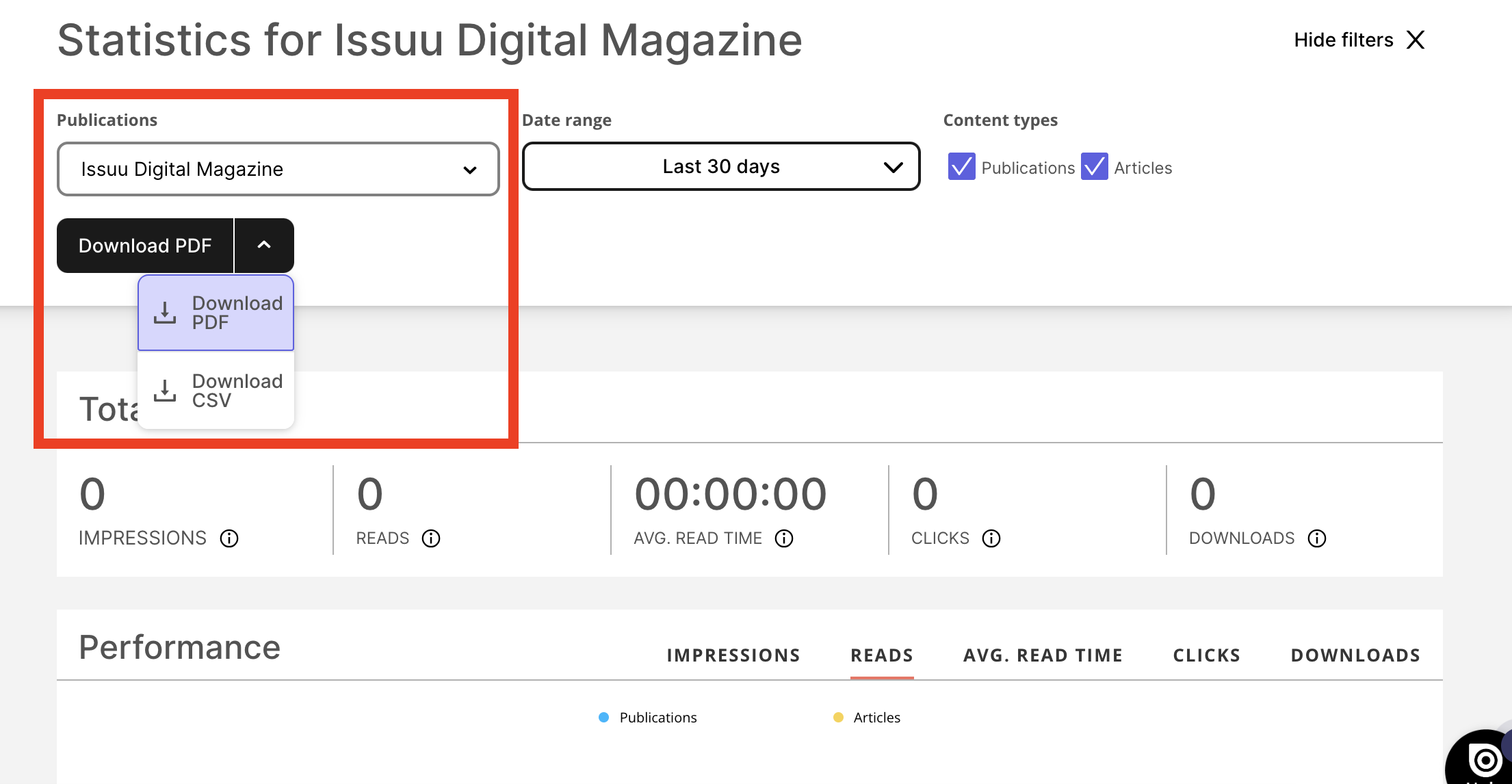 The statistics will be downloaded in a .zip file, and will contain following .csv files:
clicks.csv

-

Total clicks on links aggregated by page

demographics_by_country.csv

-

Total reads by country by day

demographics_by_device.csv - Total reads on desktop, tablet, phone
demographics_by_source.csv - Total reads per source, either issuu.com or embed (that includes full-screen reader link)
detailed.csv - Total engagement statistics for the selected date range, including impressions, reads, read time and clicks
pages.csv -

Engagement statistics by page by day, including reads, impressions and read time
To learn more about the definitions of data that Issuu tracks, please read: this article.
We now show you how many clicks you have received on links within your publication for the specified time period you've selected as well as clicks made each day for that period.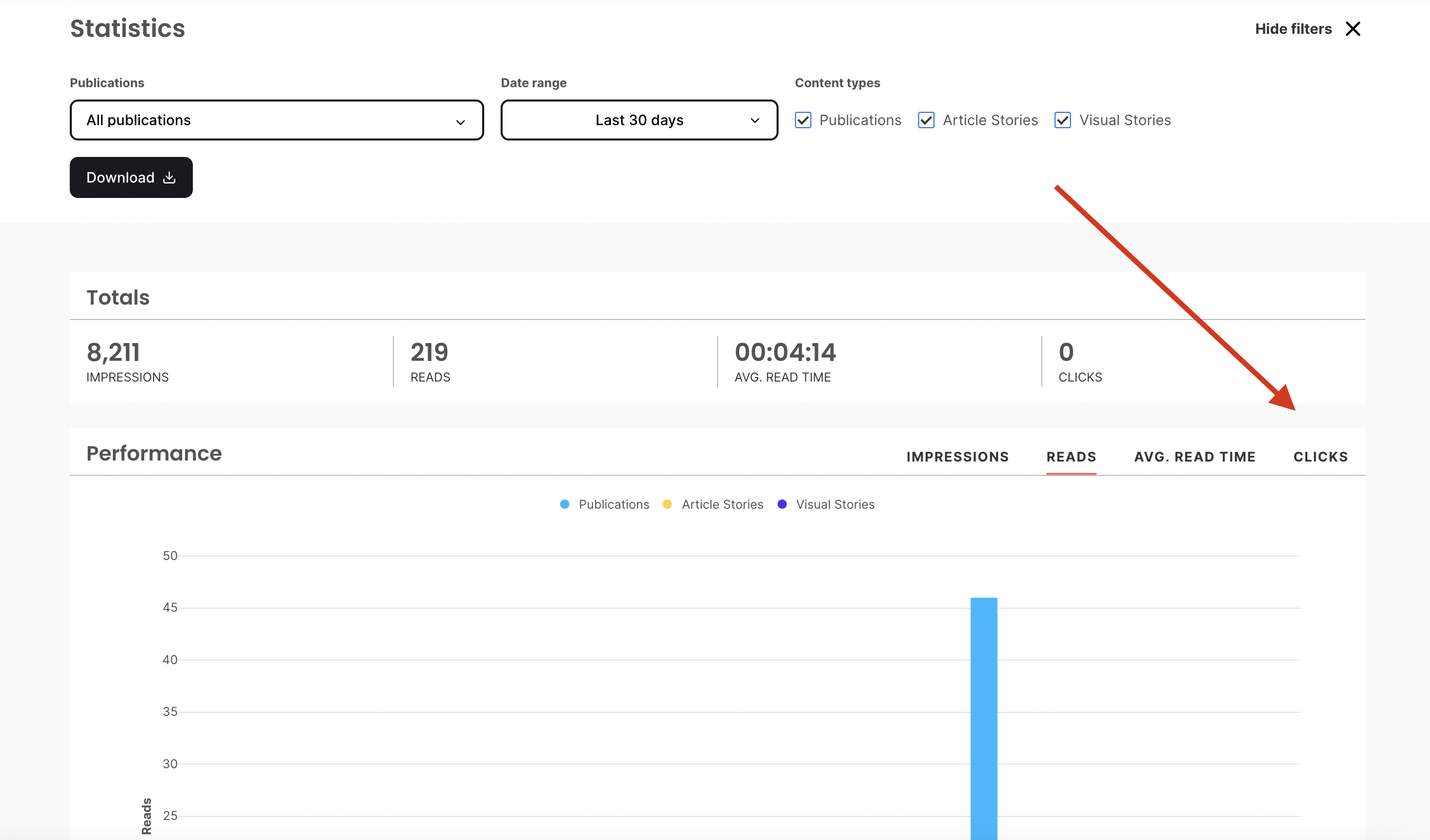 You can also see how many clicks and impressions there have been on per page under each individual publication.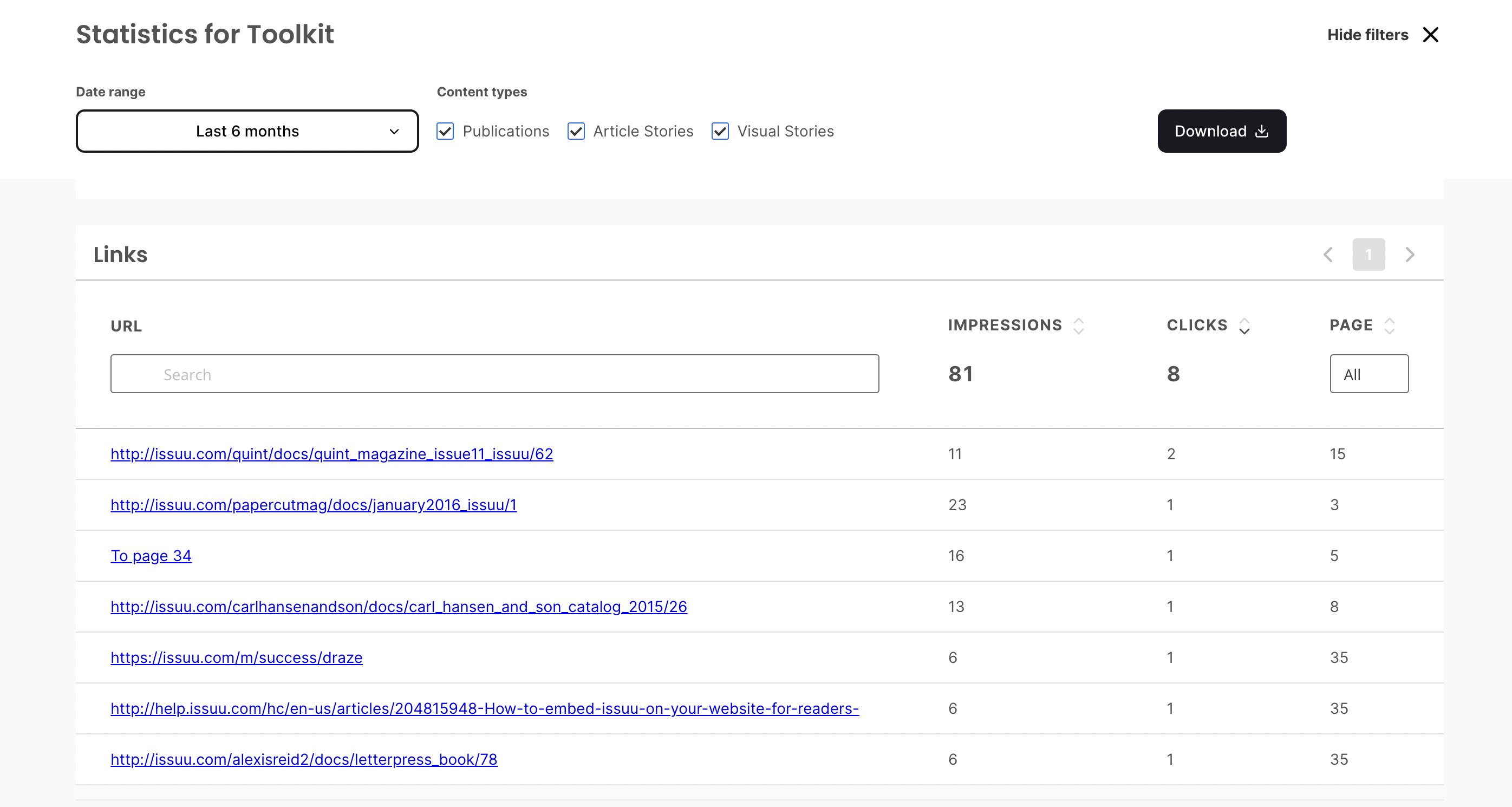 Unfortunately, it is not possible to share or export your statistics from Issuu. With the Premium or Optimum plan, you can download statistics of each content individually. It can be viewed on your statistics page when you are logged in to your account.