The moment you buy a publication or subscription, we send you a purchase email confirmation that serves as a receipt.
The subject of the email says You have purchased " - name of the content - ". The email consists of information on how to access the purchased content and it also includes a description of the purchase with the total price of the order.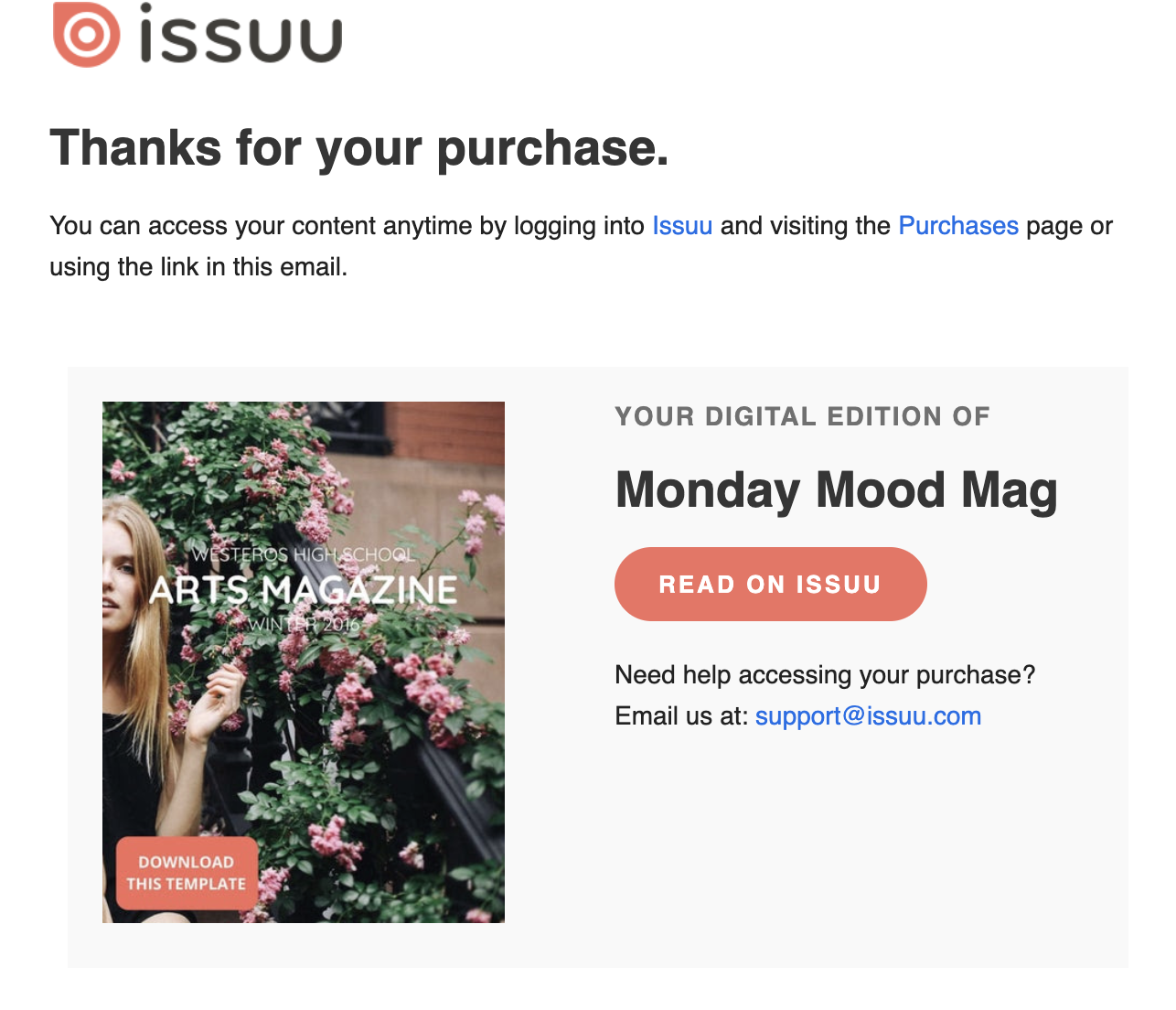 In case you need a bill for your purchase, you can use this receipt.
Contacting Publisher
Issuu is not the owner of the purchased publication. Also, it's not Issuu who is selling the content. Issuu is a hosting platform and we do not take a directly part in the transactions. For any content or payment related inquiries you need to contact the publisher directly.
The publisher's contact information is also listed in your purchase email confirmation, as well as on your purchases page. In case you need to contact the publisher (i.e. due to refund or any other request), you will be able to find their email address here.
In case you cannot locate the receipt in your mailbox, please contact the publisher. They will be able to resend you the receipt.