Once you purchase a publication on Issuu, you can read it on Issuu.com. To see how to access your publications, read this article.
It is also possible to download the purchased content. However, it completely depends on Publishers, if they want to enable or disable downloads.
NOTE: The downloaded publication will be in PDF format only.
Before Purchase
If the publisher has enabled publication for download, you will be able to see this before you purchase the publication. If you hover over DOWNLOAD, the message will reveal if the publication is or is not available for download.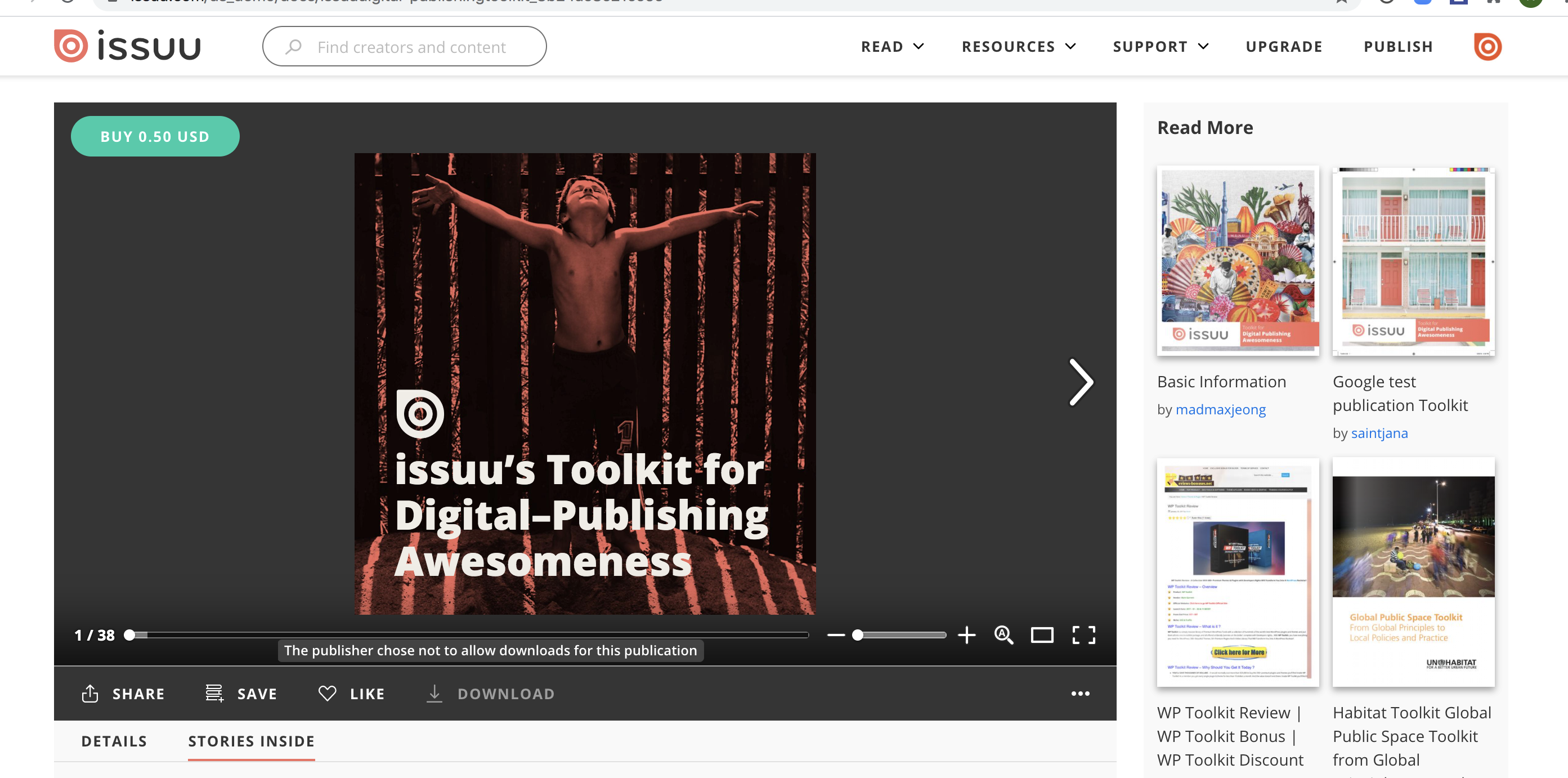 After Purchase
Open the purchased content under READ -> PURCHASES. The publication will open in full-screen.





If the publisher has enabled the publication for downloads, you will be able to see and click a download button (down arrow) in the top left corner of the screen.