A Free Access Code will enable you to access a particular Digital Sales publication for free. Free Access Codes are created and shared by Issuu publishers that sell their content on Issuu but want some of their readers to access the publication(s) without the need to purchase it. Learn how to create Free Access Code as a publisher here.
As a reader you first need to redeem the code. In case you have a Free Access Code to an Issuu publication, there are 2 options to redeem the code and read the publication for free.
You will either receive a code or a direct URL:
Using the Code
1. If you have code, go to the following page: https://issuu.com/store/code or scroll down to the footer on issuu.com and click REDEEM CODE.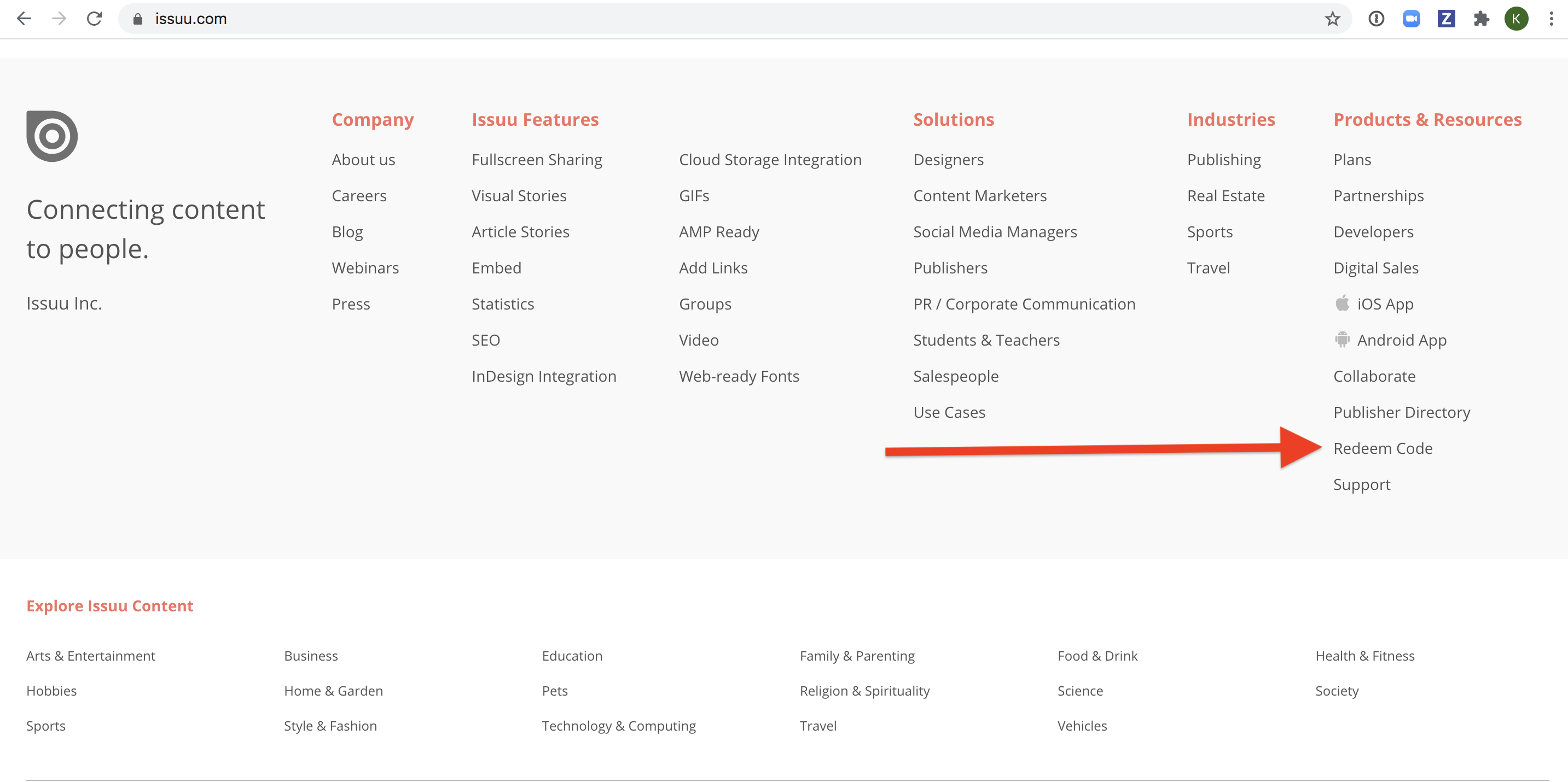 2. Enter code and click REDEEM CODE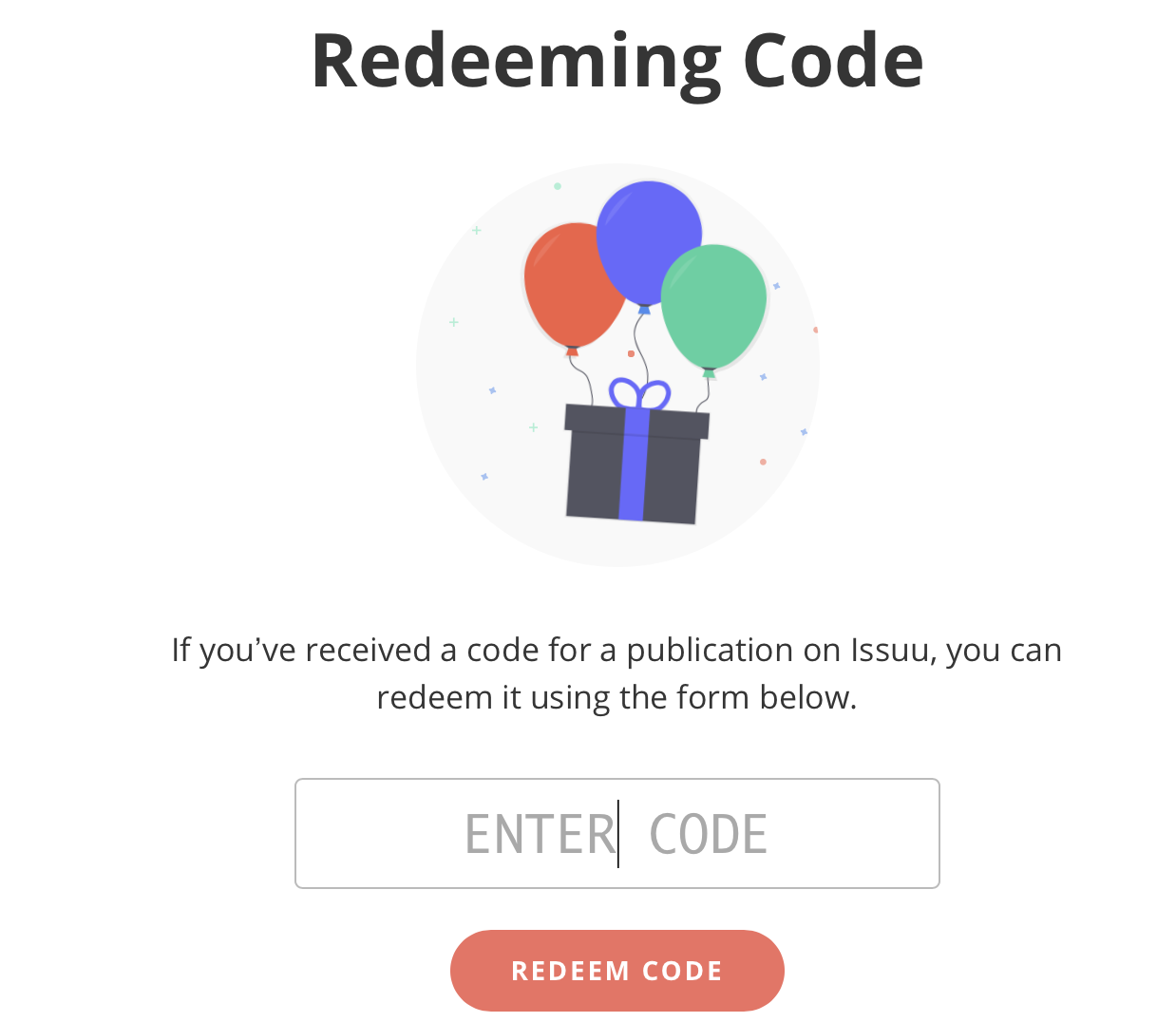 3. You will be directed to the below page. In case you do have an Issuu account, make sure you are signed in. If you are signed in, click on REDEEM PUBLICATION.
If you do not have an Issuu account, we will create one for you during this Process: Type in your email address, check the box I accept the Terms of use (required) and click on SIGN UP & REDEEM PUBLICATION. You will receive information how to claim your account and read your publication in your email inbox.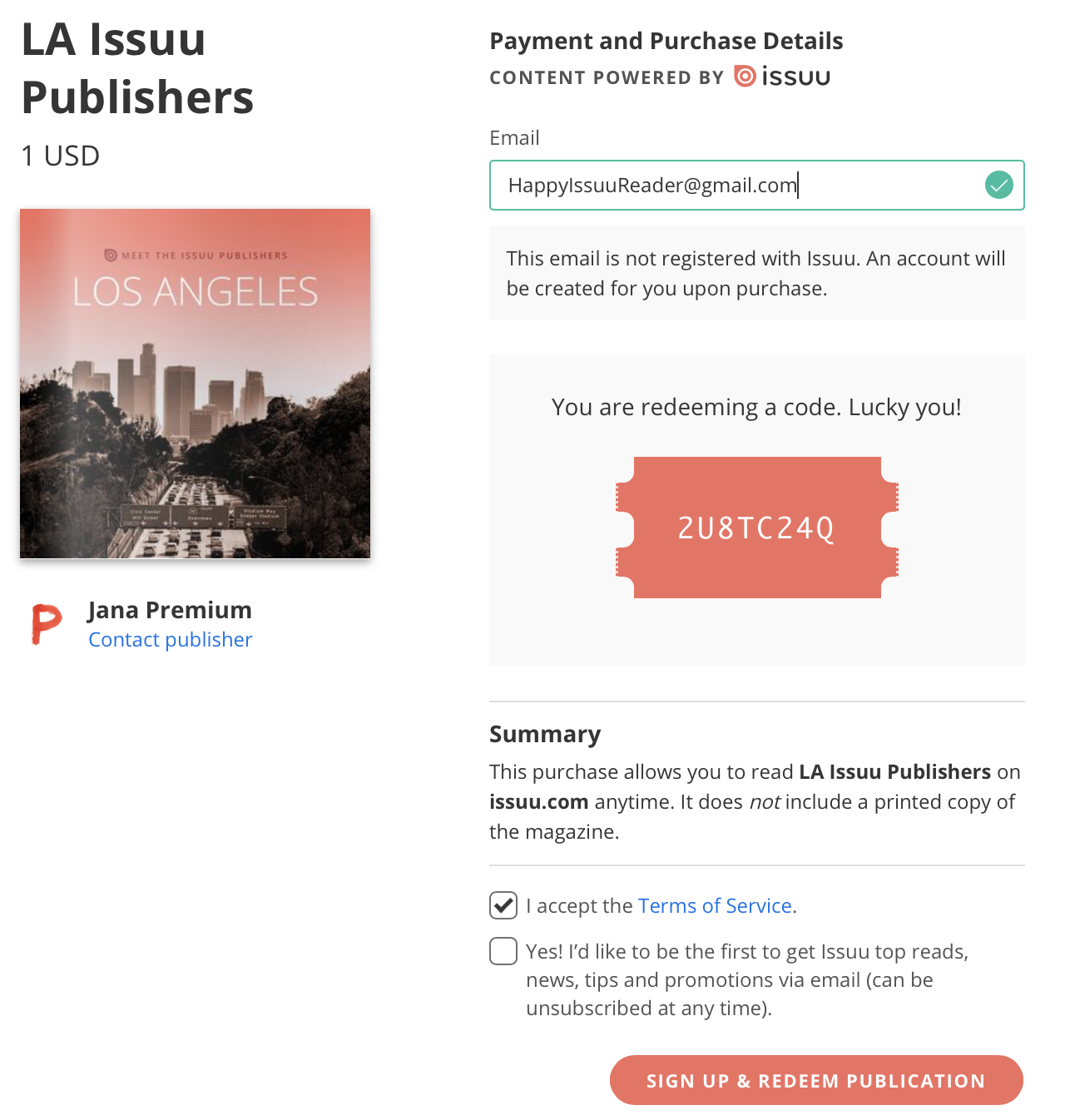 Using the Direct URL
In case you received a direct URL, follow the step 3 above.
Accessing Publication
Once you redeem the code, you'll be able to access the publication for free. To access the publication, log in to your Issuu account, hover over READ and click PURCHASES.