Editing Links
If you want to change the link you have created, you can easily do this in the Link Editor.
Go to Publications from Side Navigation Menu
Select the publication for which you want to edit link and you will be directed to Publication Workspace
Click Add Links & Video 
When Link editor opens, select the page that contains the link you want to edit
Click the box which indicates the link and click Edit link

New pop-up window will open, select the type of the link and insert the new link

Click Done. The link will then be marked in yellow as "UNSAVED".
Click Save and Publish changes. The link will be marked in blue as "PUBLISHED".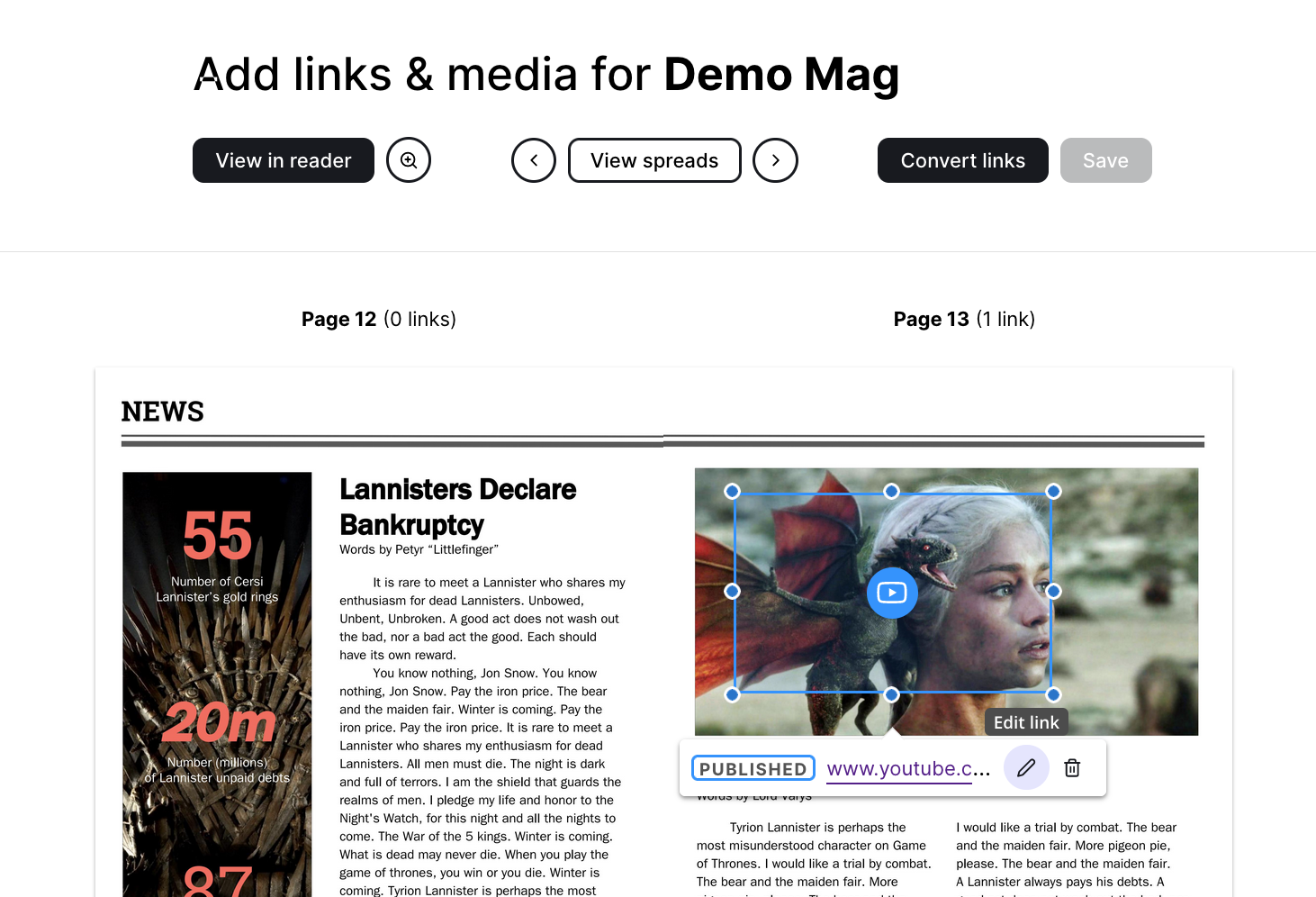 NOTE: Even if the link is moved a little it will be changed to an "UNSAVED" link. Remember to save all your changes and publish them for them to be live in your content. 
Deleting Links
Go to Publications from Side Navigation Menu

Select the publication for which you want to edit link and you will be directed to Publication Workspace

Select Add Links & Video
When Link editor opens, select the page that contains the link you want to delete
Click the box which indicates the link and click the trash icon (delete link) 
Remember to click Save and Publish changes