Issuu turns your Adobe Express designs into interactive flipbooks and other dynamic assets. Preview how your designs look in different formats, then export and transform them on Issuu. Easily share flipbooks with links, embed them on web pages, and monitor performance in real time.
Sharing from Adobe Express document
1. Once your content has been created in Adobe Express, go to "Add-ons" and search for Issuu.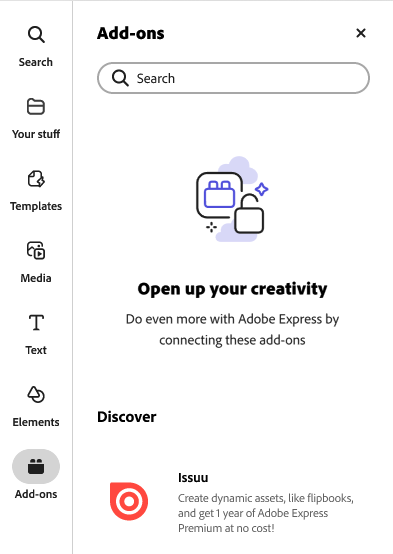 2. Click to select "Issuu".
3. Here you will see a quick description of what you can do with this integration.
Click to add Issuu.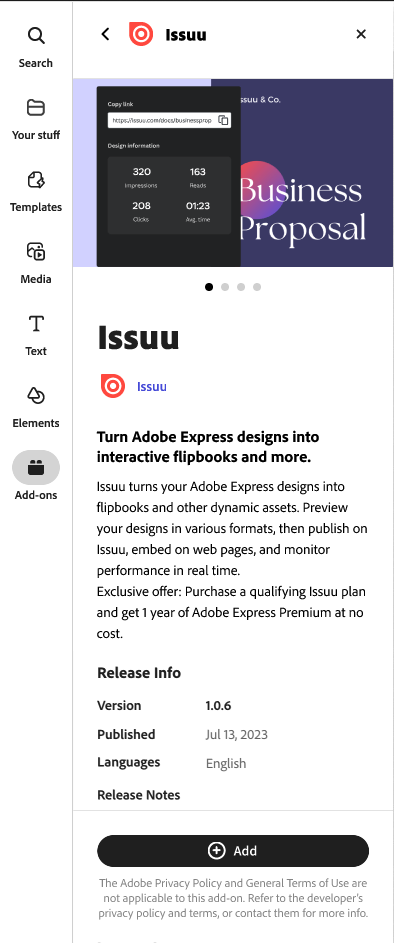 4. Before connecting, you can preview what your design will look like in various formats on Issuu: as a flipbook, GIF, social post, and even as an embed on your website.
a) Simply click on "Preview my design", and click through the available format options near the top.

b) A temporary preview link is automatically generated below so you can see your design as a flipbook. Copy this link and paste it into a new tab to see a draft.

c) Remember, this link is only temporary and will expire after 24 hours. You must connect your account and export your design to Issuu in order to publish your work and get a live link for sharing your flipbook.
5. Next, log in to the Issuu account that you would like to share the content.
(If you don't have one, signing up is easy (our Basic plan is free).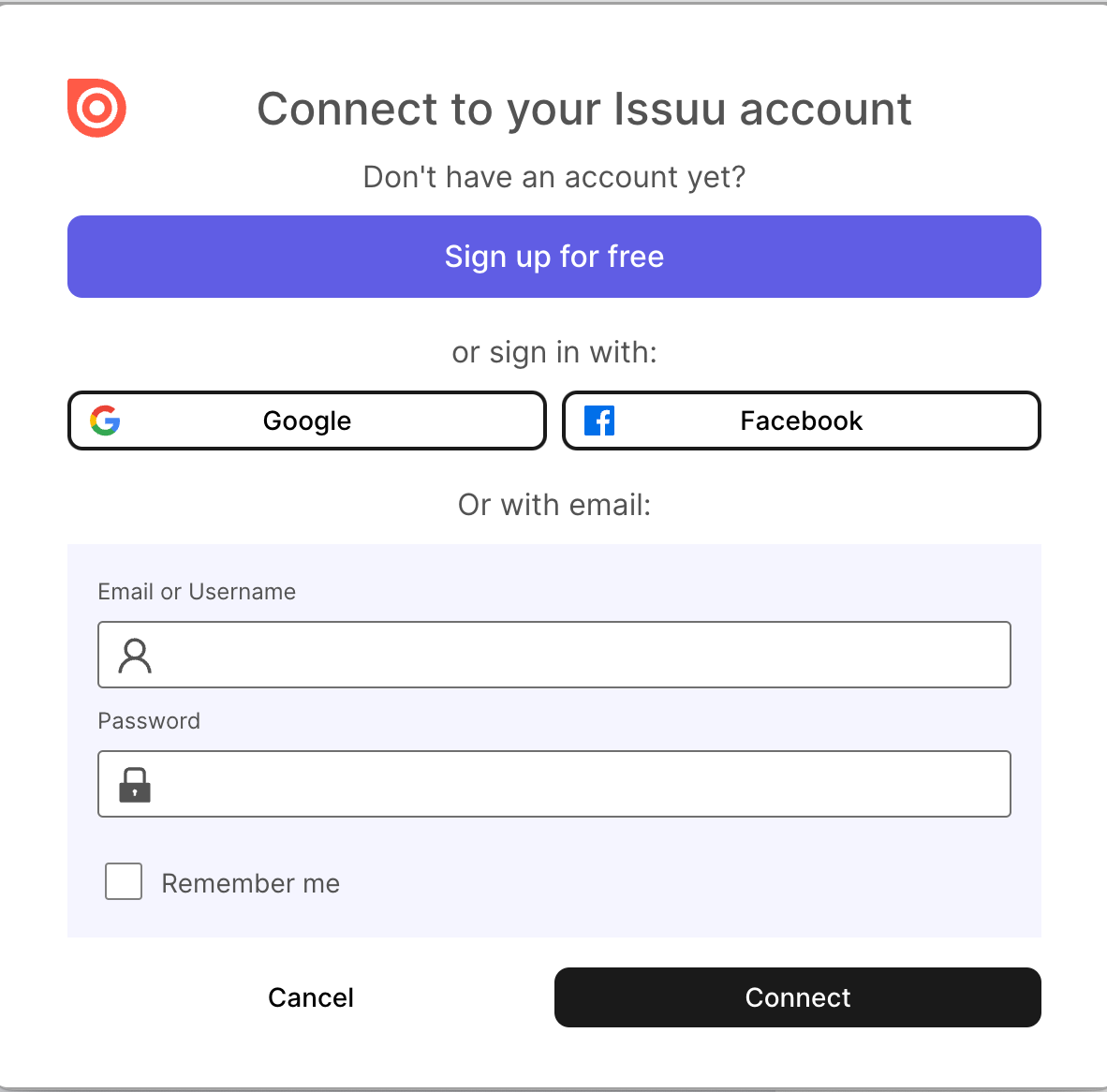 6. Click Accept for the integration permissions, allowing it to connect to your Issuu account.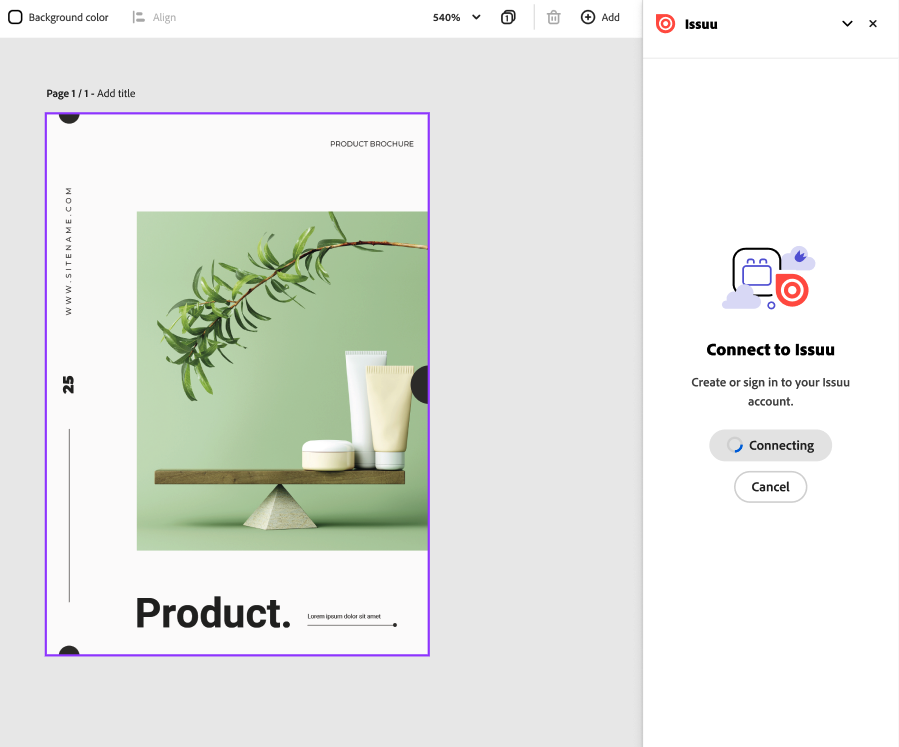 7. Now you click "Upload to Issuu".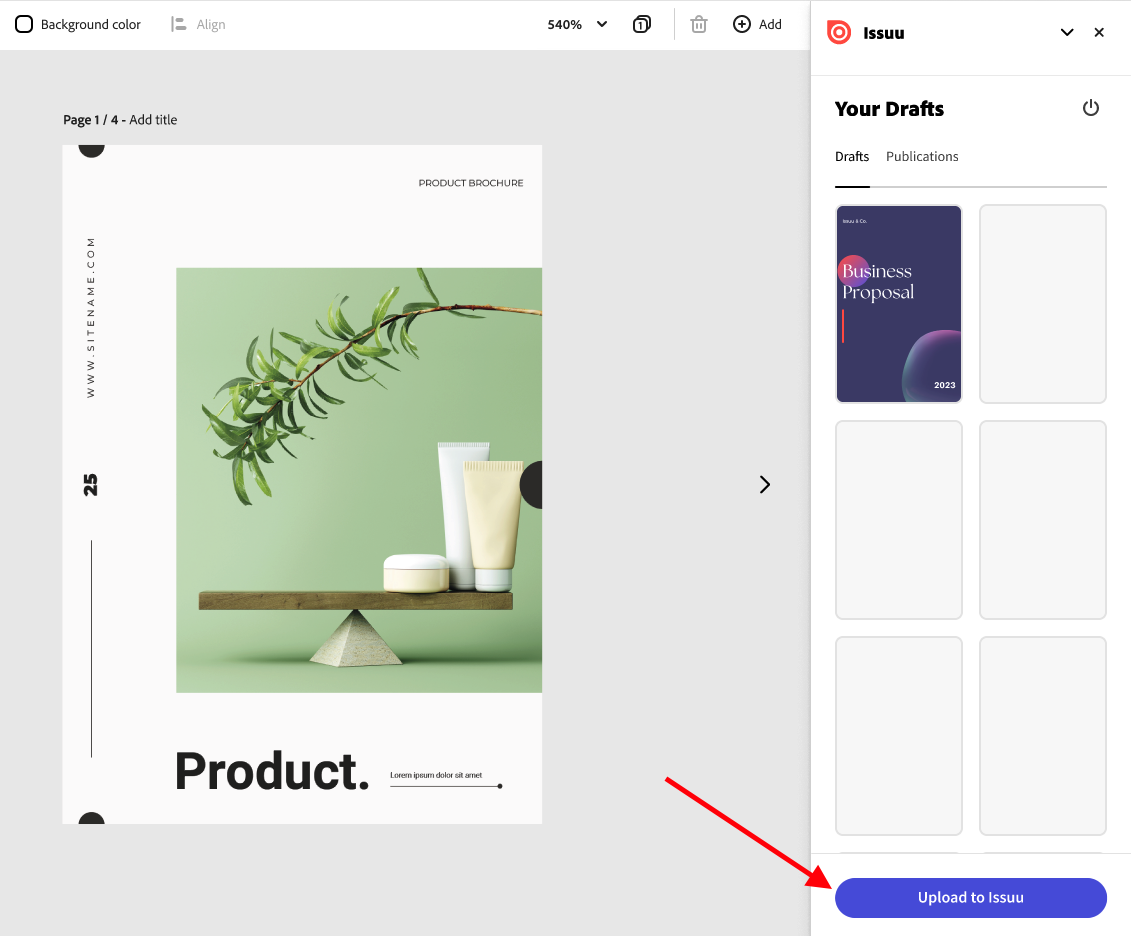 8. Next you can add the file name and click to upload.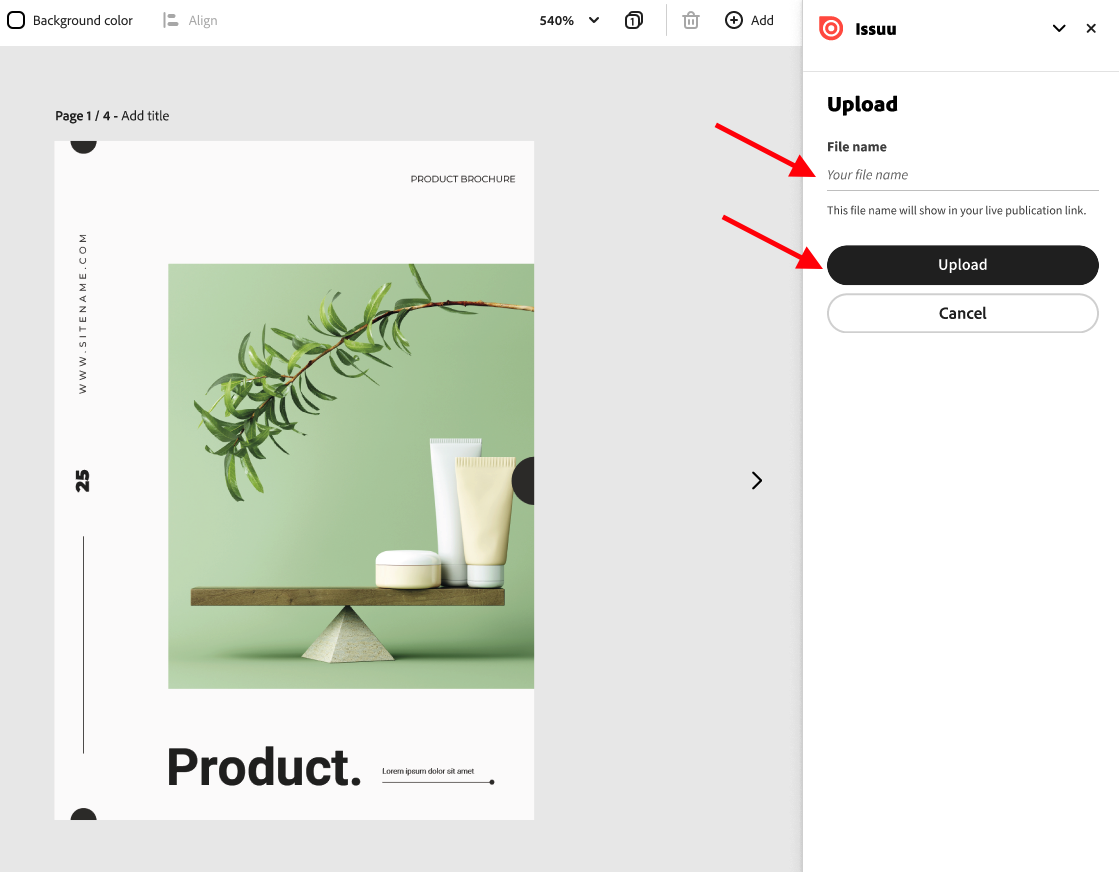 9. It may take a few moments while the content is uploaded to Issuu. Once it is done, you can "Go to Issuu" and you will see your publication's draft on your Issuu account.
You may also find your publication in the drafts section: https://issuu.com/home/drafts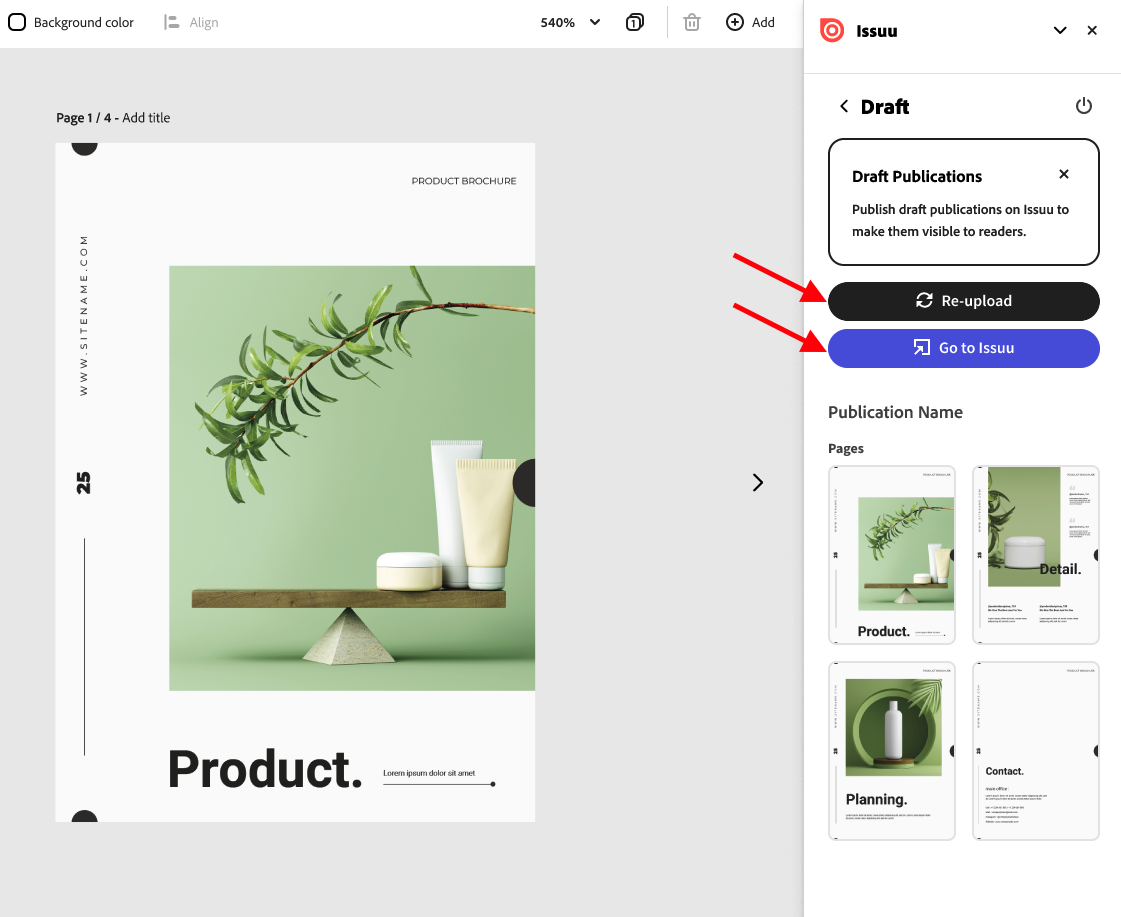 10. Now, you can adjust the content to your liking and publish it to your Issuu account.
On your Issuu account, you can change the title of your flipbook publication, add a description, make it interactive with multimedia elements like Links and Videos, specify whether you want to host it publicly or keep it private, generate sharing links, and more, depending on your plan type.
 See here for more information on publishing content on Issuu.
Statistics
After publishing and sharing your document on Issuu, it will start collecting statistics.
On Adobe Express, you'll be able to view your publication's performance with built-in Statistics – gaining the insights you need to make data-driven decisions –, see your library of Issuu publications, and more. 
Statistics are updated once a day so remember to wait for your data to show up!
You can find the statistics on your Issuu add-on, on Adobe Express.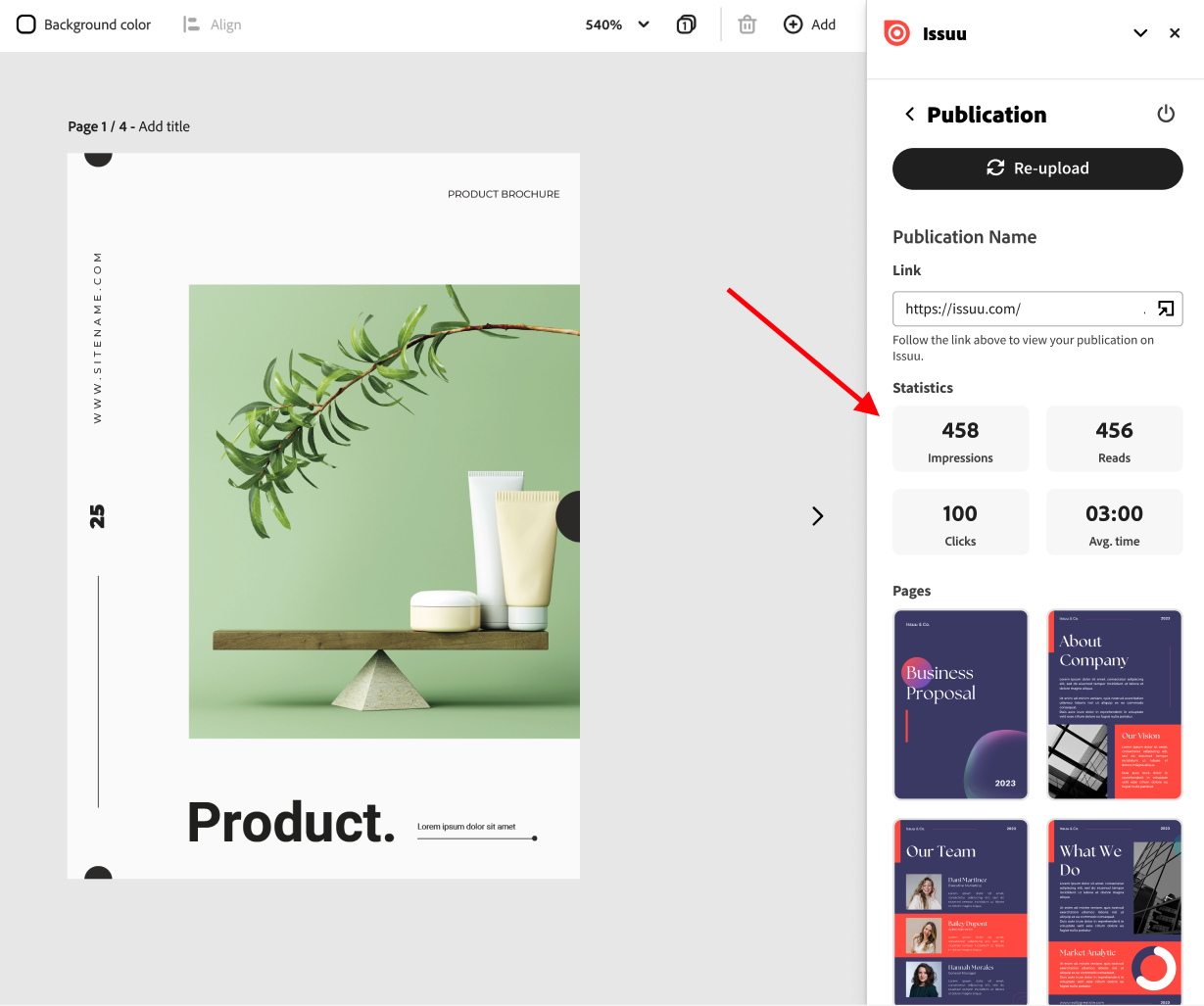 Re-upload
If you want to update the document that you have already uploaded/published on Issuu, we have made it easy for you to submit a new version of the document.
Just click the re-upload button.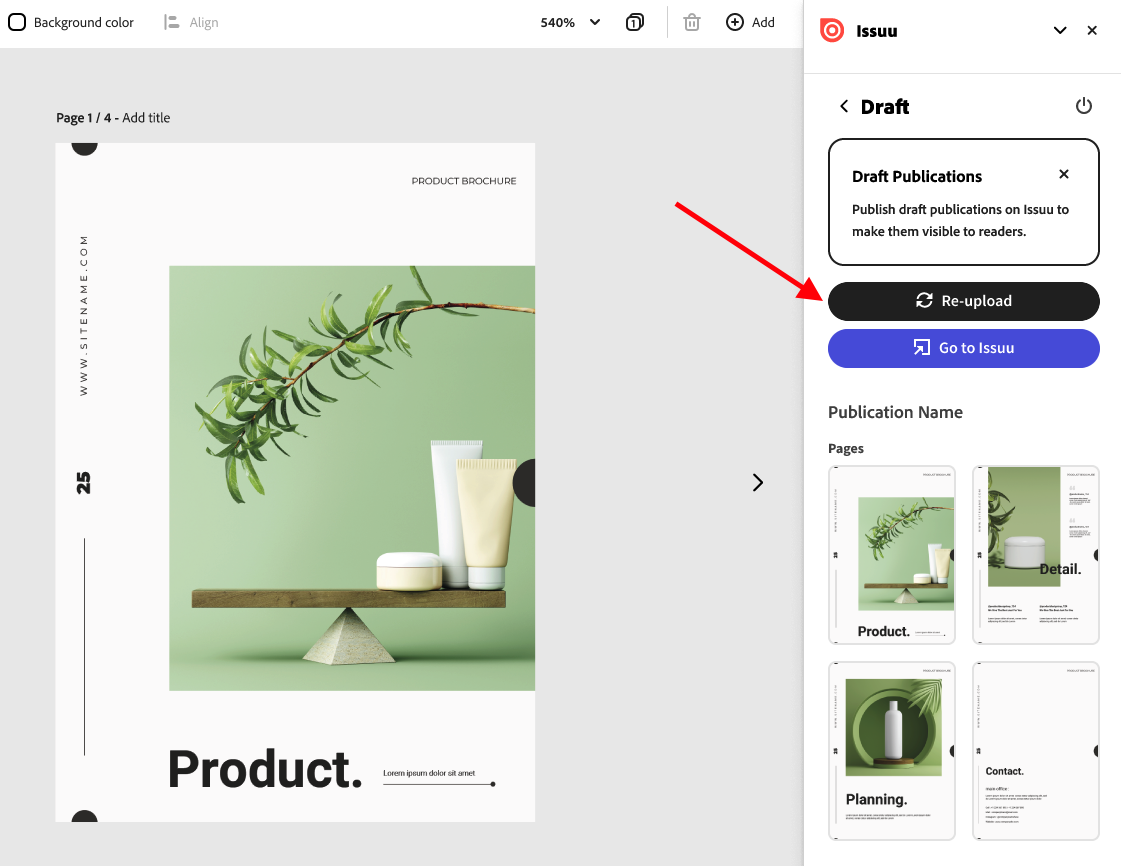 Then you will see a warning message, informing you to publish the changes on your Issuu account.
Just click to re-upload, and publish the changes on your Issuu account.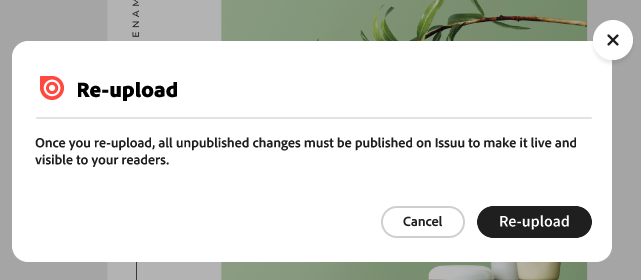 You can also click to refresh the changes on your Adobe document.