Teams enable easy access, management, and control over assets for groups of users, so you can own your digital distribution in a seamless workflow. Cross-functional teams can collaborate in a single platform to transform, publish, and distribute all kinds of content — both private, internal sharing, and public.
Creating an Organization
The organization owner must complete the onboarding workflow using the email received as a starting point.
1. Click on the "complete onboarding" button from the email you received.

2. As the organization owner, you will be adding details to your profile, including your first name, last name, and password.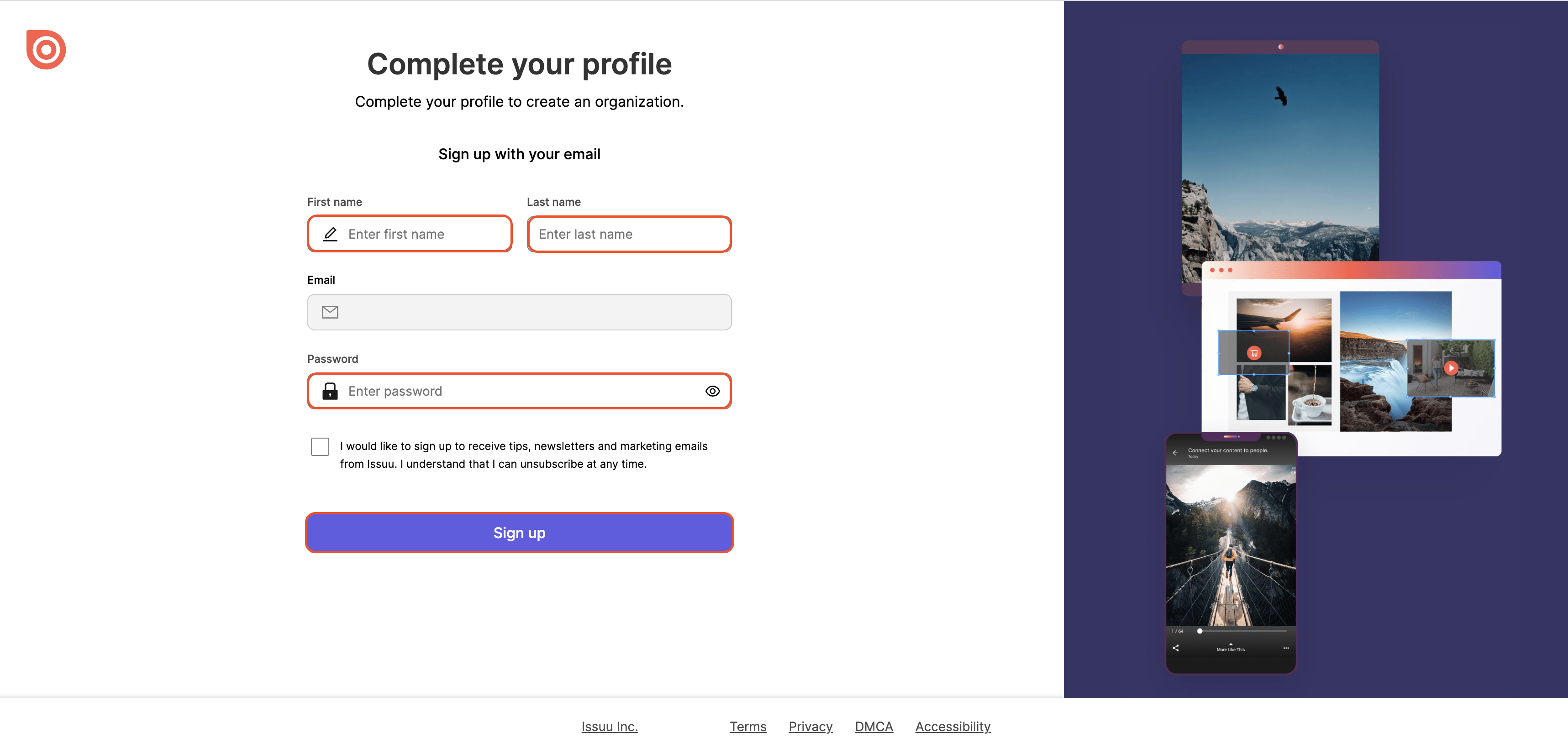 3. In the next step, fill the "organization name" field, and a suggested URL is automatically created. It is also possible to configure visibility settings.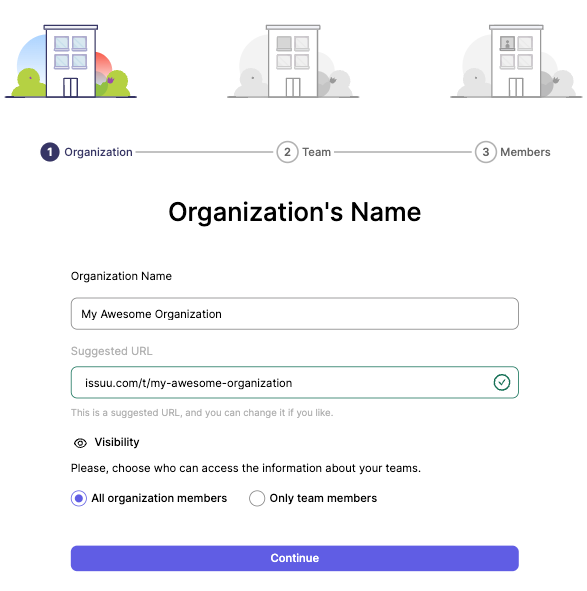 Creating your first team
4. To create the first team, enter the desired team name, and a suggested URL will be created automatically.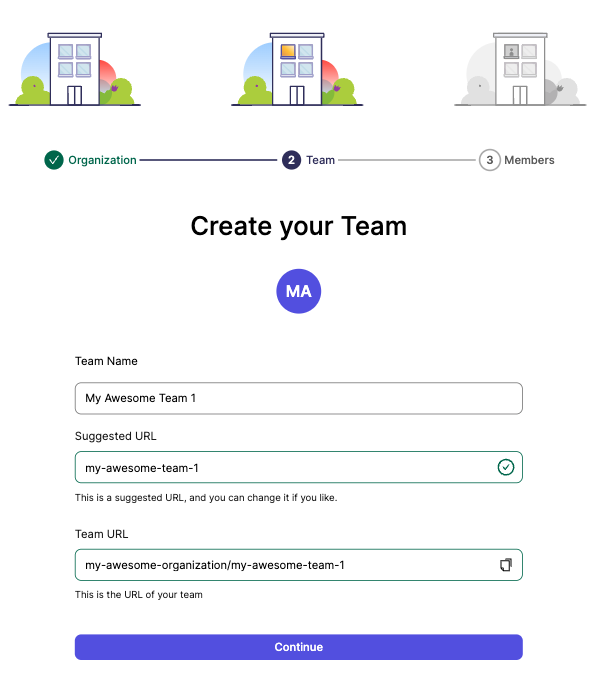 Start inviting members (optional)
5. Optionally, you can invite members to the team you just created. Using the "Invite Members" option, it is possible to invite up to three new team members at the same time.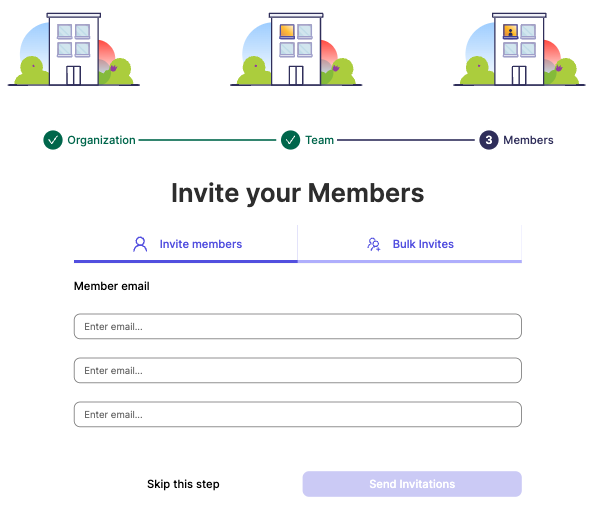 6. It is possible to invite up to twenty-five new members using the "Bulk Invites" option.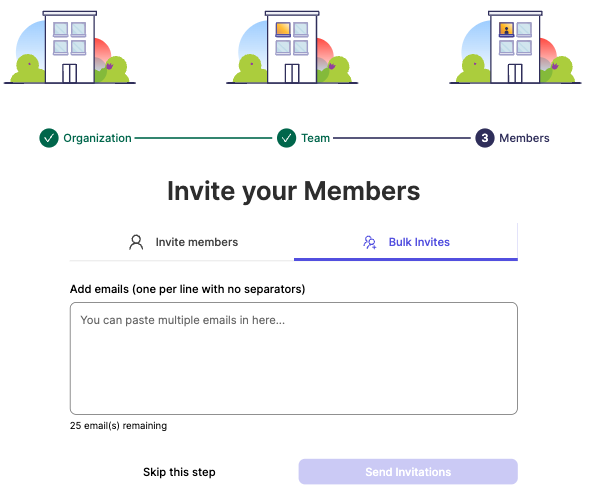 7. After invites are sent, a success message will be shown. Invited members will need to accept the invite to access the team on the Issuu platform. To view the created team click on the "Go to team page" button.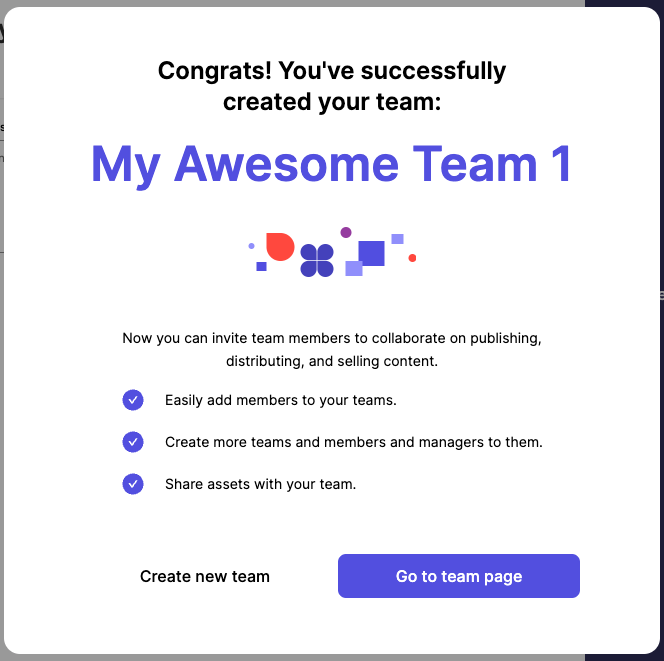 8. After creating a new team, the user is redirected to the team's home page.