When you include a user in an organization, you allocate them a specific role. The role dictates the permissions and actions that they are authorized to perform within teams.
Roles
The available roles are:
Owner:
Automatically assigned to the person who creates the organization. No one else can become an owner. It is not mandatory for the Owner to be a team member and this role has permission to manage publications, members, and teams across all organizations.



Admin:
A team member with the same privileges as the owner. To become an Admin you need to be a member of a team and have your role changed by the owner or another admin.



Member:
A team member who has permission to manage publications on the teams they are on. It is the default role when you join an organization.
Permissions
The following table summarises permissions available for each role: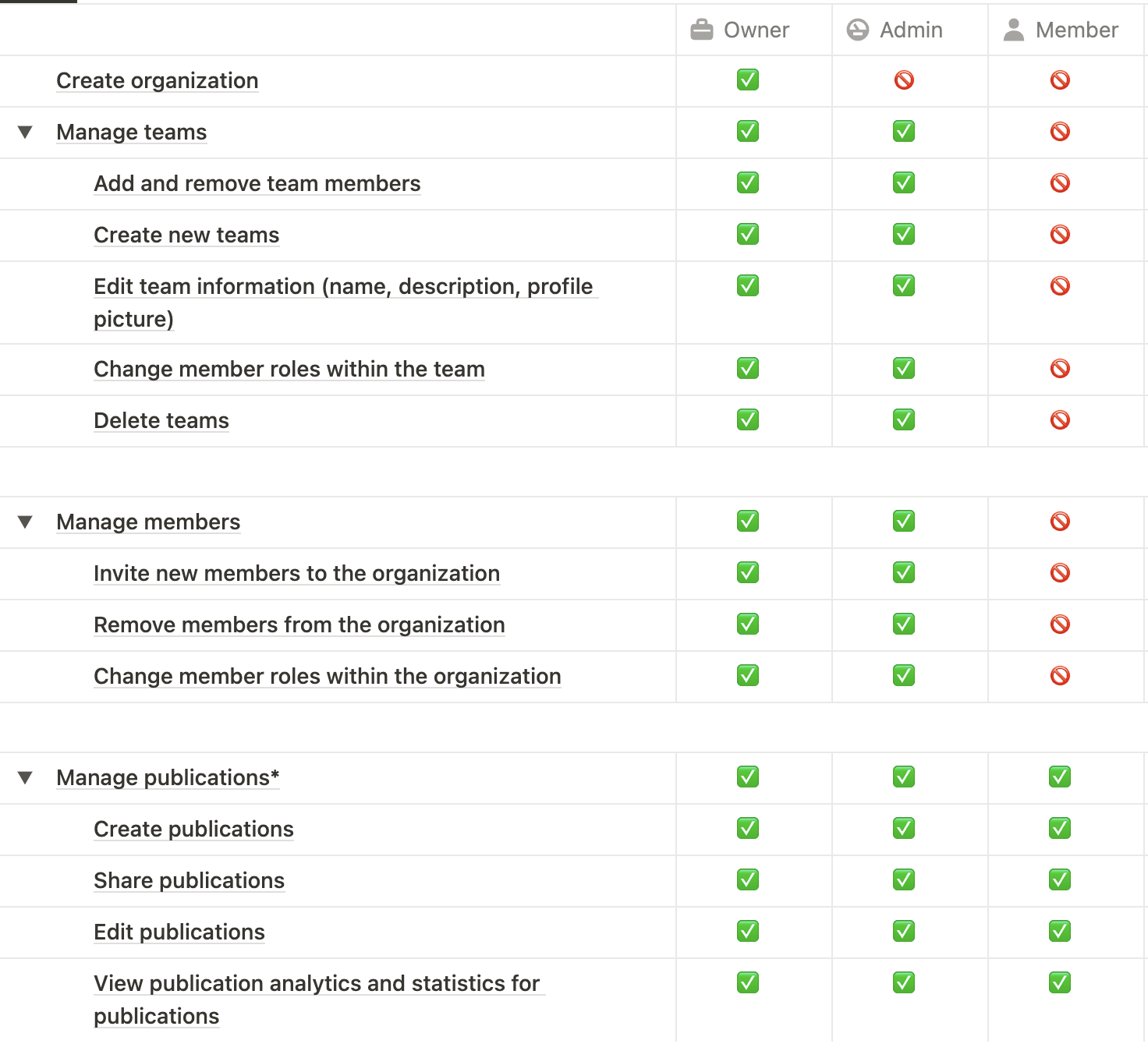 * Owner and Admin roles can manage publications in all teams in the organization. Members can manage publications only in the teams they are allocated.