Where Can Readers See My Articles
On Web
1. On the document page you can see all the articles that you have created so your readers get better understanding of what to expect when they open your content: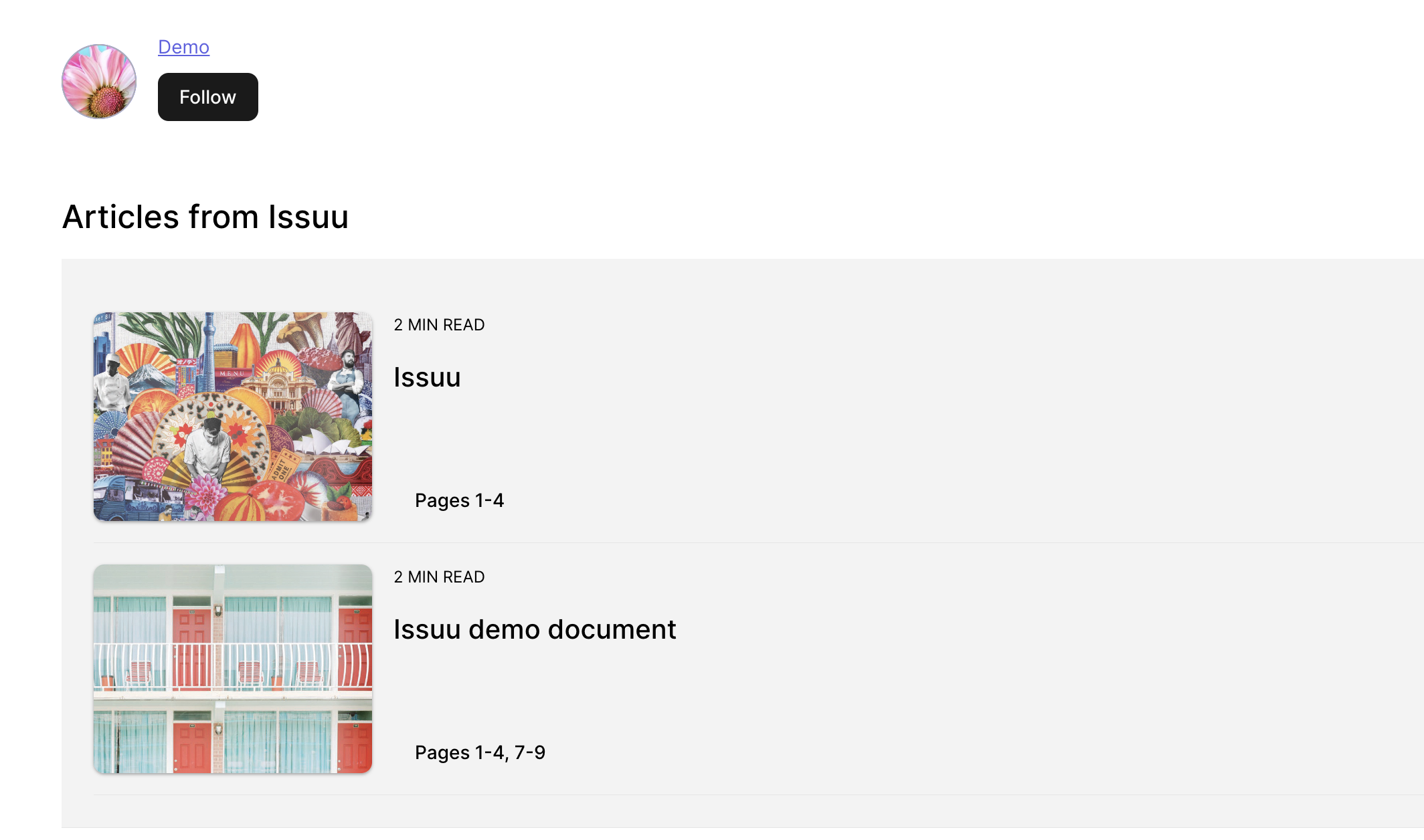 2. On your profile page, the readers can see the list of all your content including articles. If they check the box Show Articles Inside, they will be able to see the articles that you created: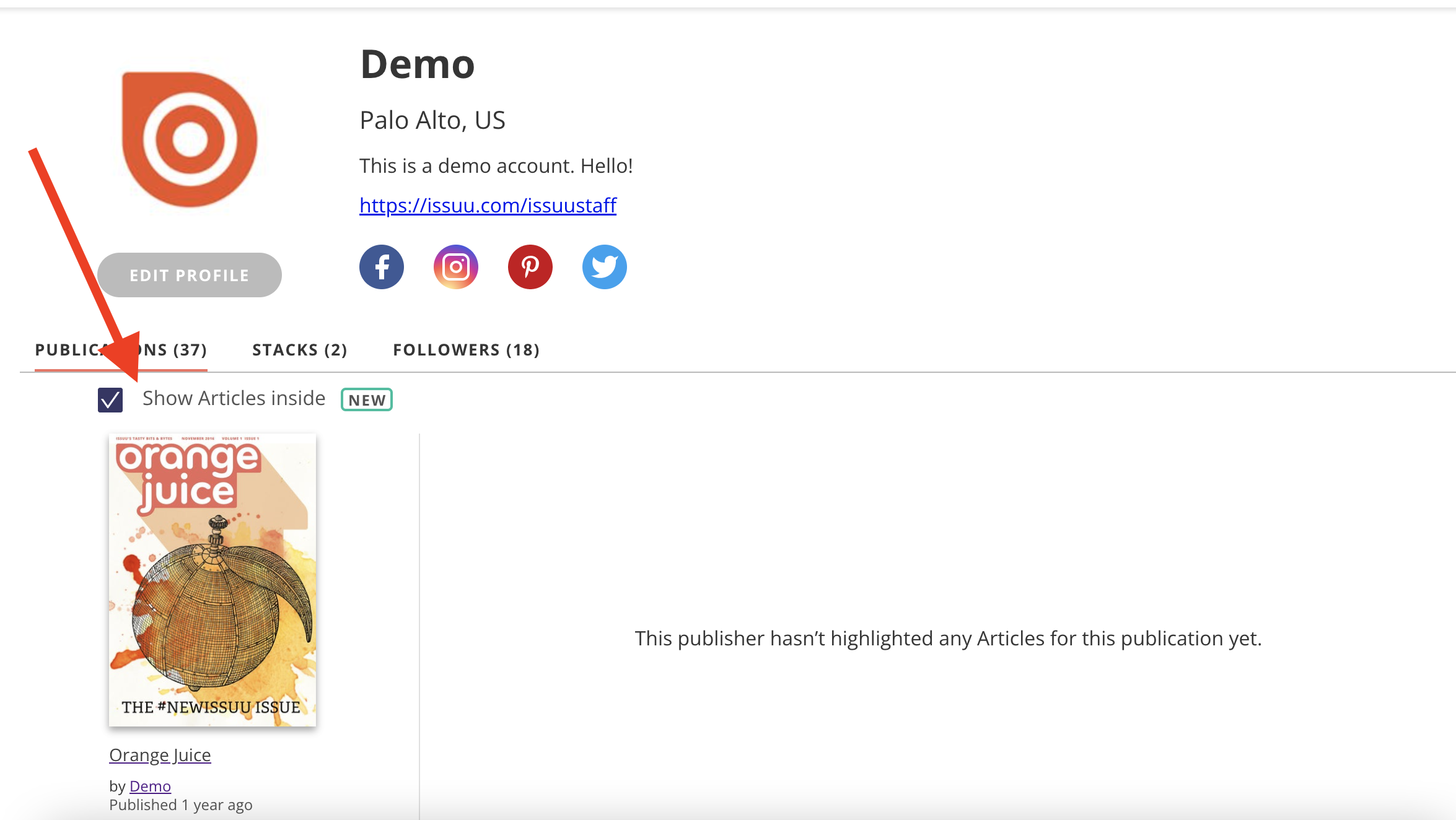 3. On the phone (mobile web experience), the readers can see your articles under your profile page.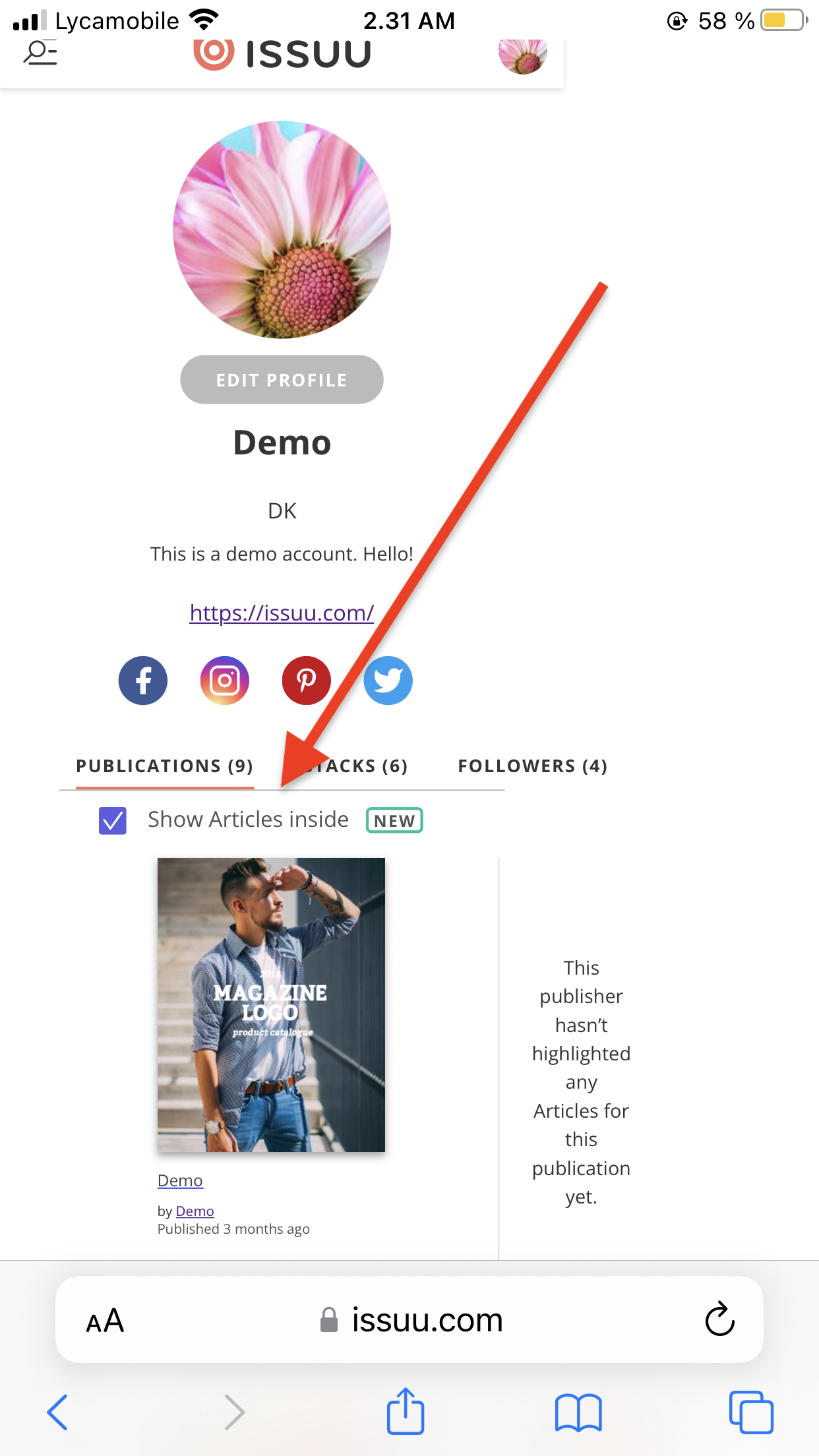 In iOS and Android App
In iOS App
Go to Library and press on your Avatar (profile picture). There, you can view your Profile and find your Publisher Stories.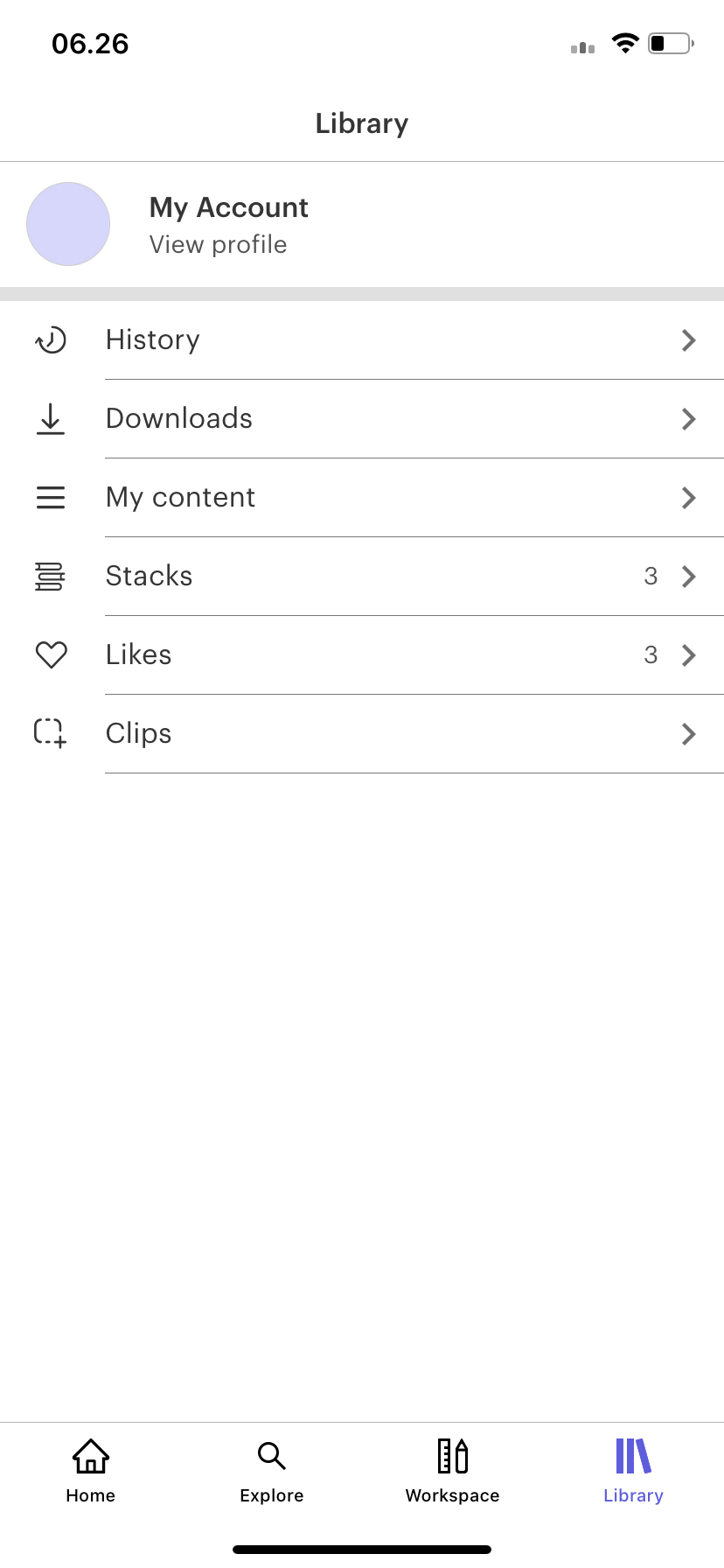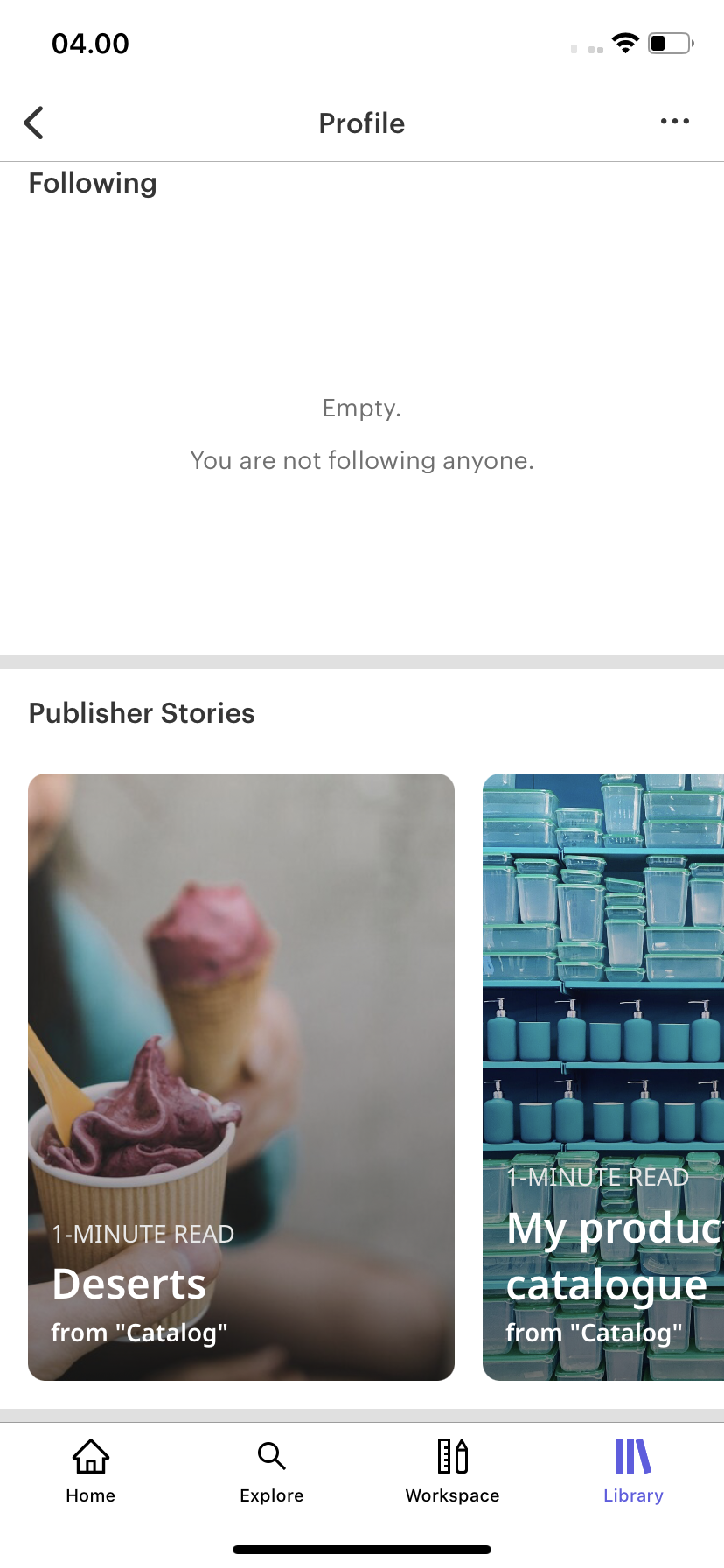 In Android App
On the Library tab, go to view Profile and view your Stories.
Here you will get all the Articles that you have created.

Sharing Articles on Instagram
On your iOS app
1. Go to the Workspace and open the Publication List
2. Open the publication for which you want to see the Story
3. Press on the Story list button (above the graphs) to view your Stories
4. Select story and press Share to Instagram