Issuu provides a great feature of creating shareable Article Stories directly from your content that gives your audience a focused and quick look at what's inside your Publication. By selecting and sharing individual Stories, you can update your social media calendar with fresh content and highlight exclusive features or articles that will grab the attention of readers.
Stories give readers a better sense of what's inside your content — beyond just the cover.
Short Introduction on Article Story Creation
Creating Article Stories from Content
1. Go to Publications from Side Navigation Menu and select Create Article Story icon in front of the publication

2. Select pages for your Article Story and click GO TO EDITOR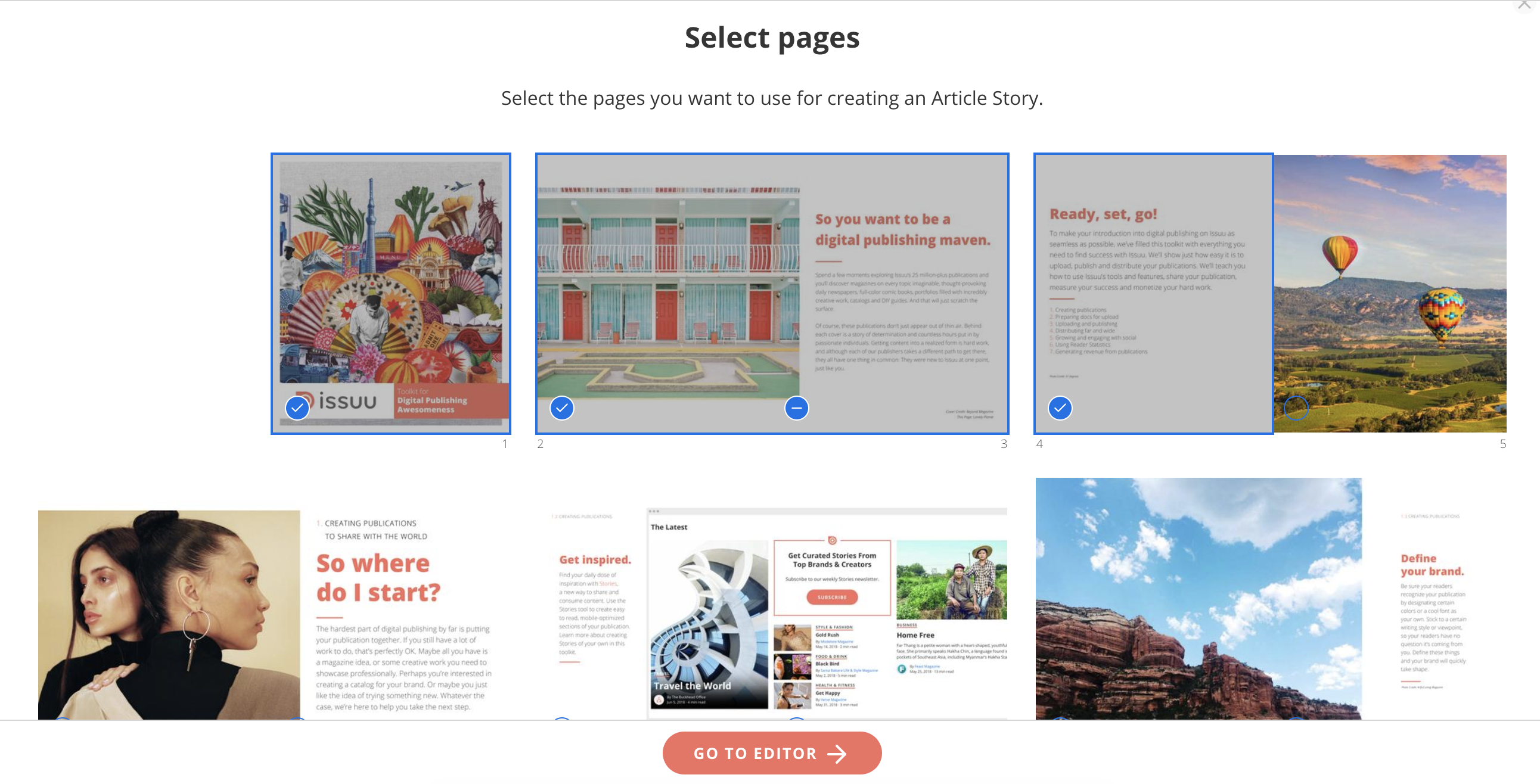 3. You will be redirected to Article Story Editor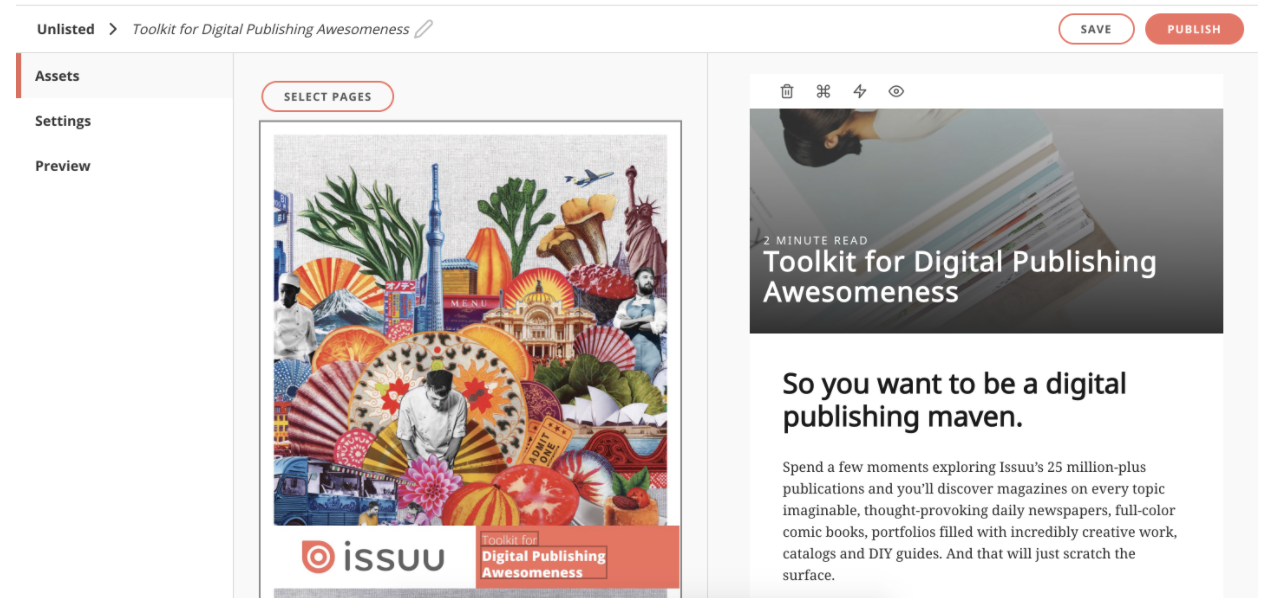 Changing Cover Images
You can change the cover image of Article Story by clicking on it.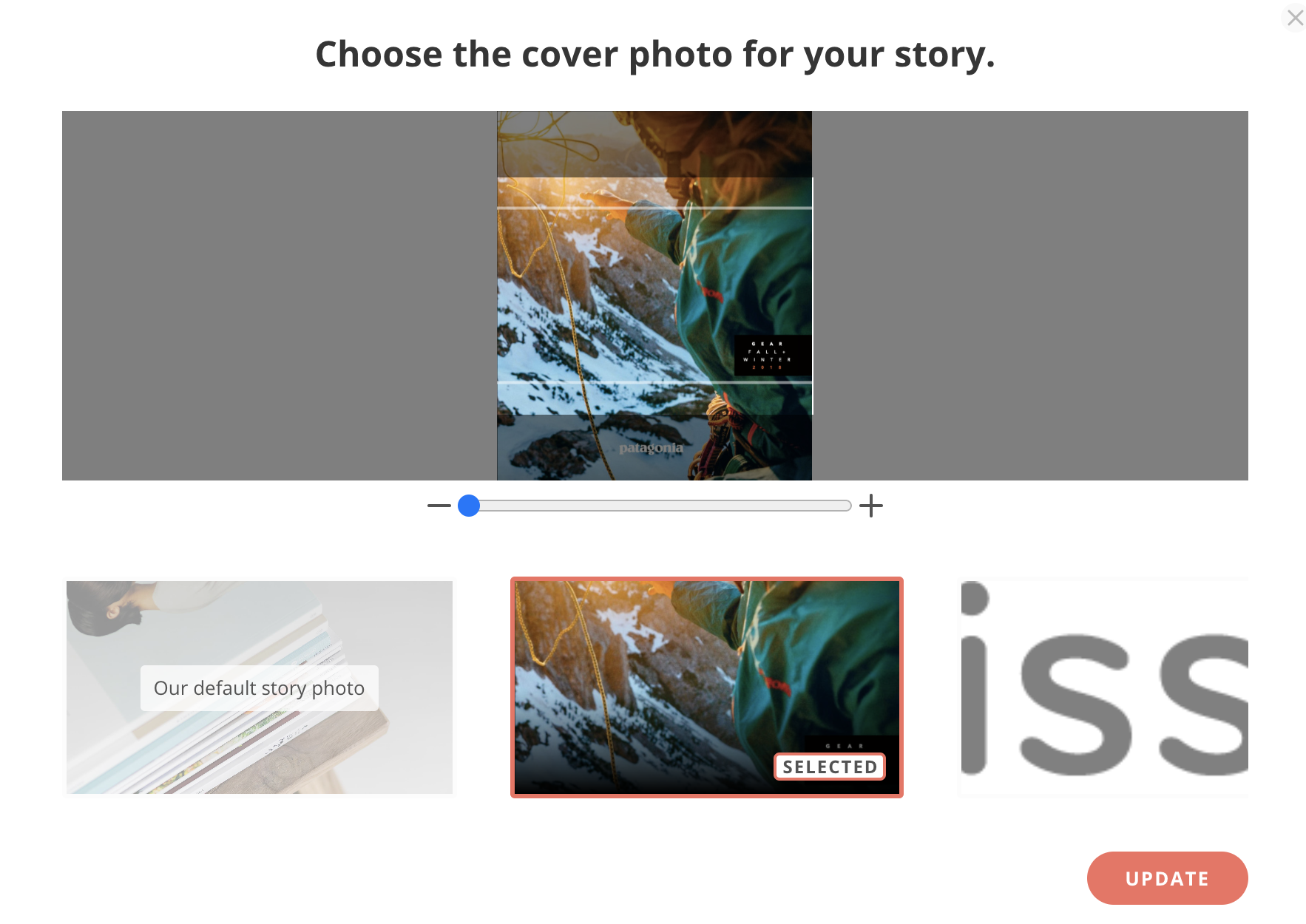 Cropping Cover Images
You can crop the cover images for Article Story. When you crop the cover image:
On Desktop - It will show only the highlighted part between two lines from the image below

On Mobile devices- It will show the entire cover image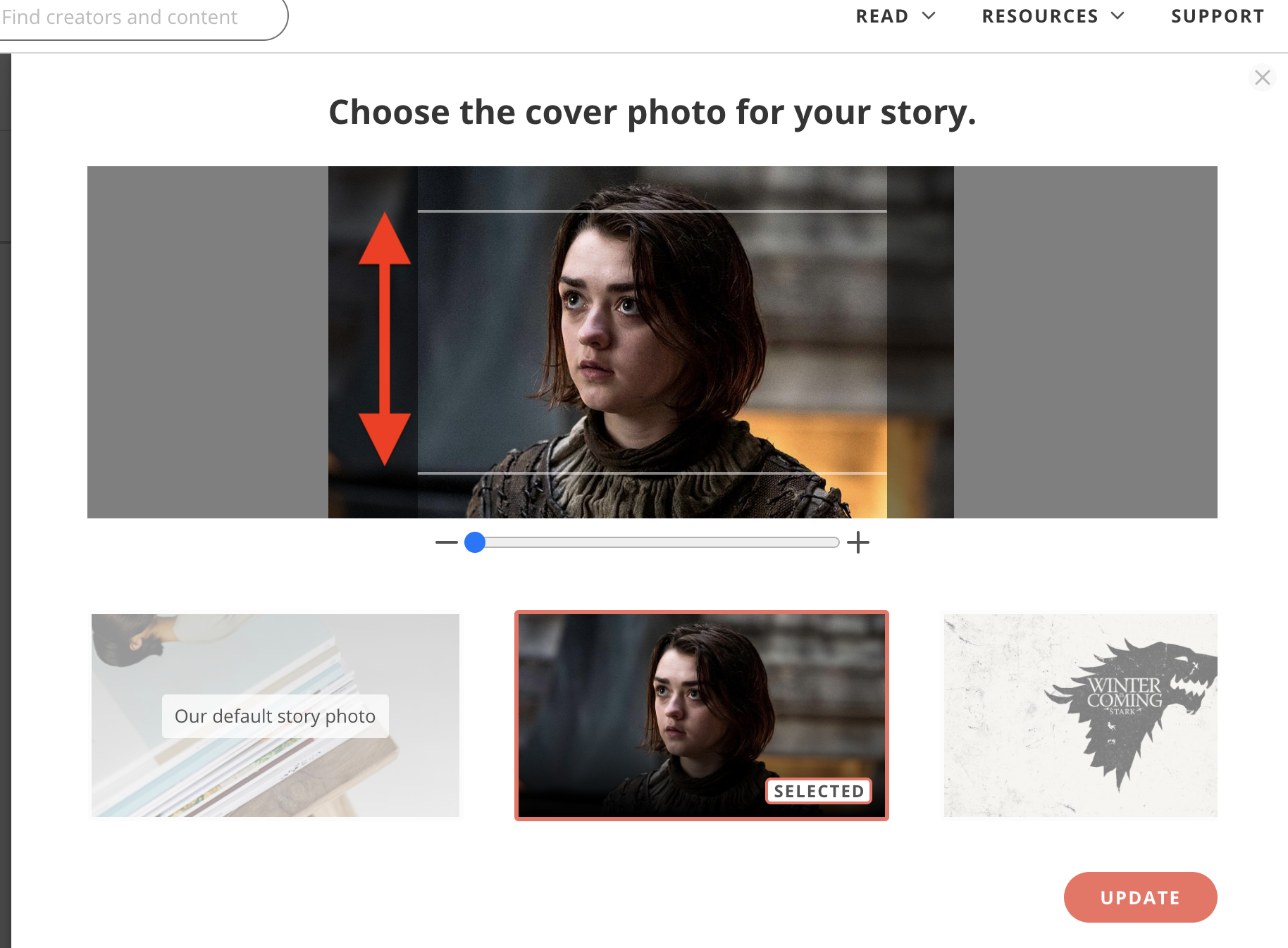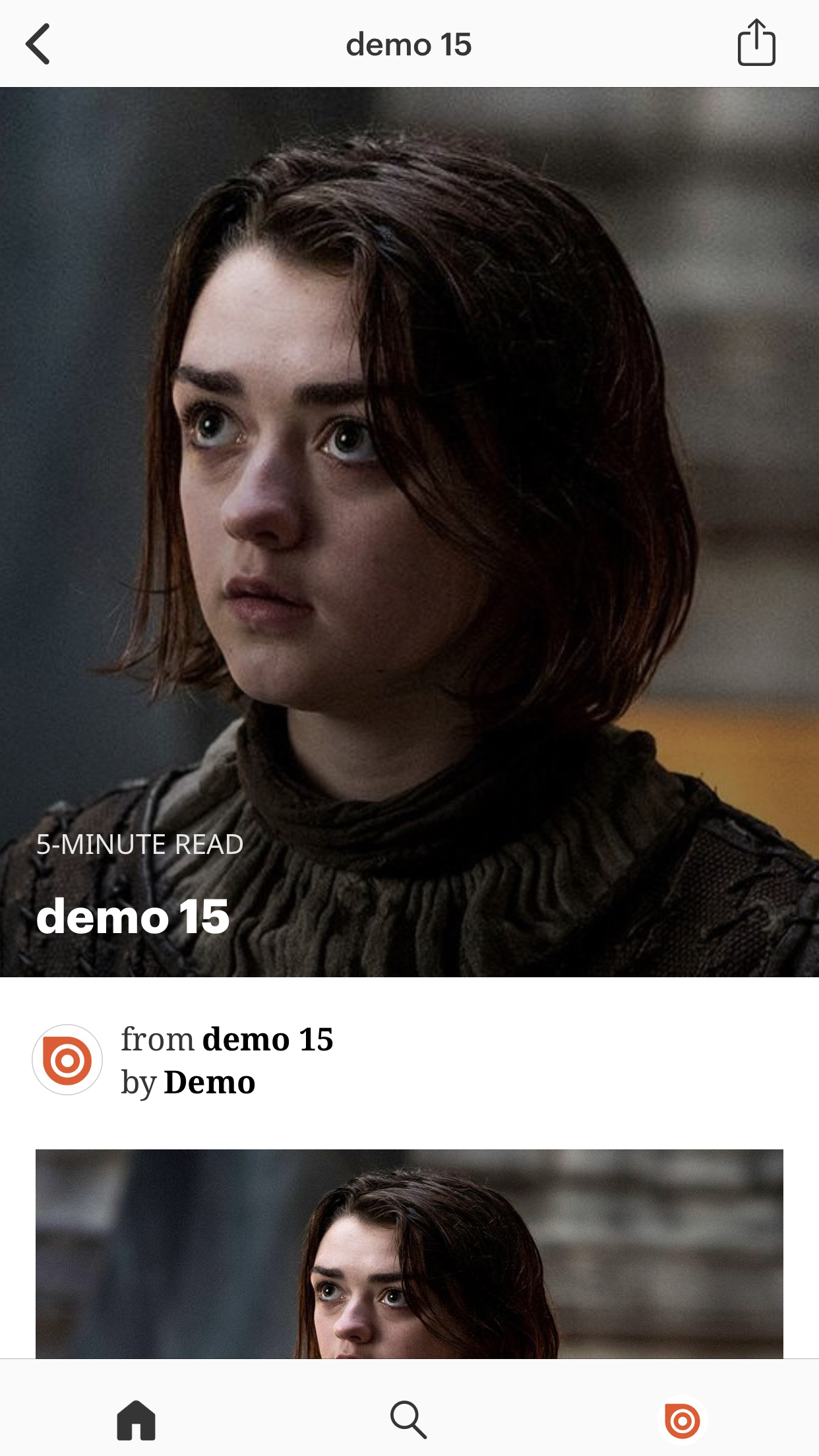 1. Assets: The pages that you have selected will automatically populate on the left side. On the right side, you have the option to customize your headlines, bylines, featured images, and more. You can add all detected segments as well as delete, split, merge or move paragraphs and images
2. Settings: Here you can add title, description, and category
Adding a title, description and category will improve the discovery of your content in Search Engines (SEO). Your story will get an Auto-generated title which you can edit here.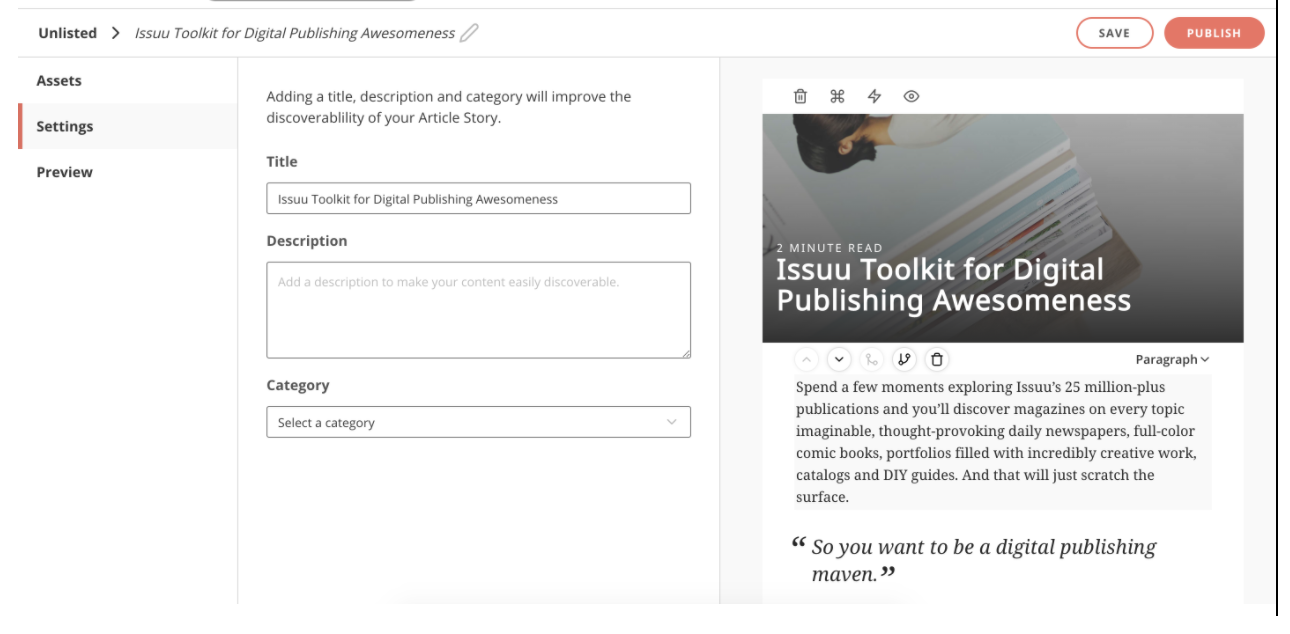 3. Preview: Here you can preview your story in a mobile-optimized format.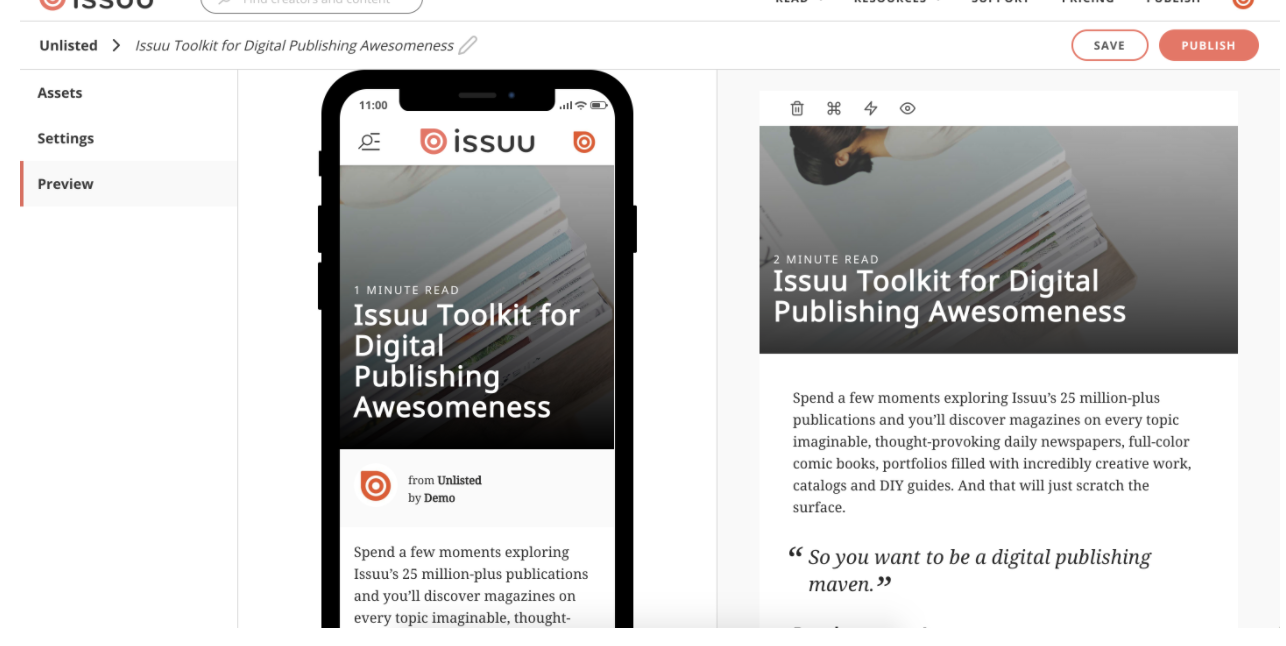 4. Click on SAVE or PUBLISH
When you click on SAVE your story will appear in Article Story List under DRAFTS in Publisher Homepage.

When you click on PUBLISH, your story will be published and you will see the below screen where you can copy the story link and share it on different social platforms as well as you can create more Article Stories or Visual Stories.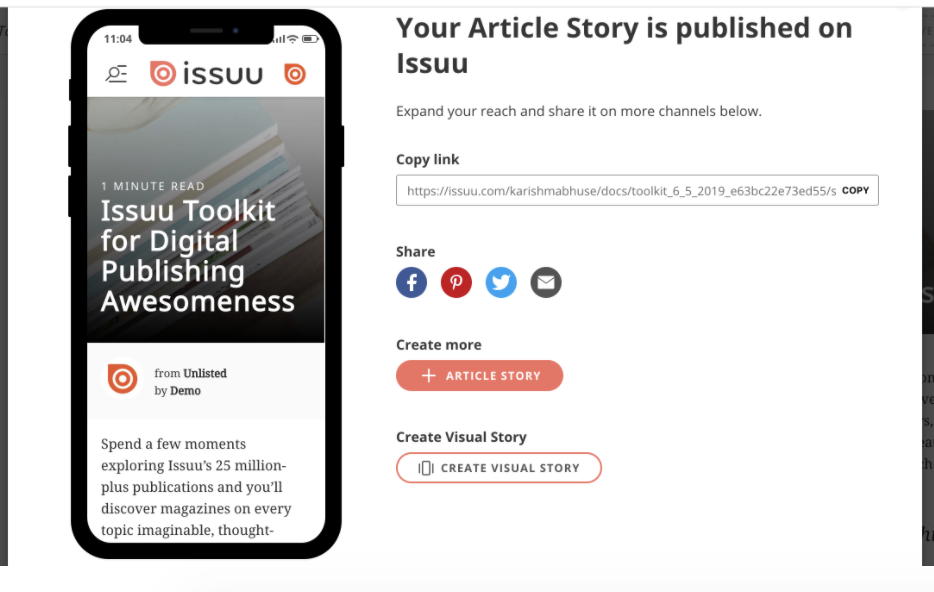 NOTE: When you open a publication in Publication Workspace, you will see the status of your Article Stories.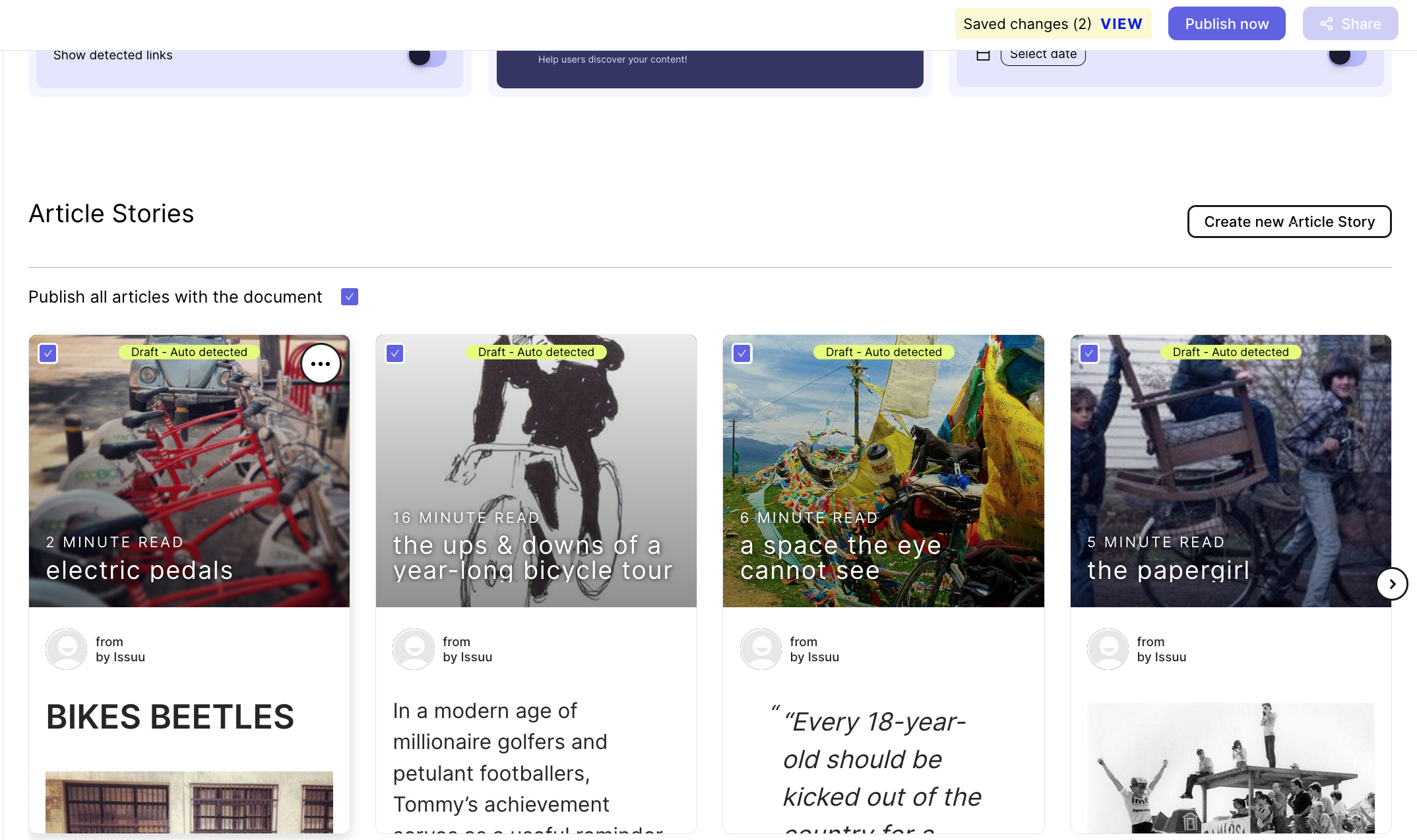 When people read your story on a mobile device, they will see this enhanced mobile-optimized version. If they read the Story on the desktop, it will open your Issuu content on the first page of the Story.

NOTE: If you want to create a Story from content you have listed for sale, the pages that aren't included in the preview will be blurry. To update the preview pages (visible pages of the Issuu content), go to the SELL and reselect the preview spreads.
NOTE: Previously created Article Stories will remain as it is after re-uploading the document and inserting/deleting pages in the publication.
Sharing Article Stories
1. You can share Article Stories on different social platforms once it is published.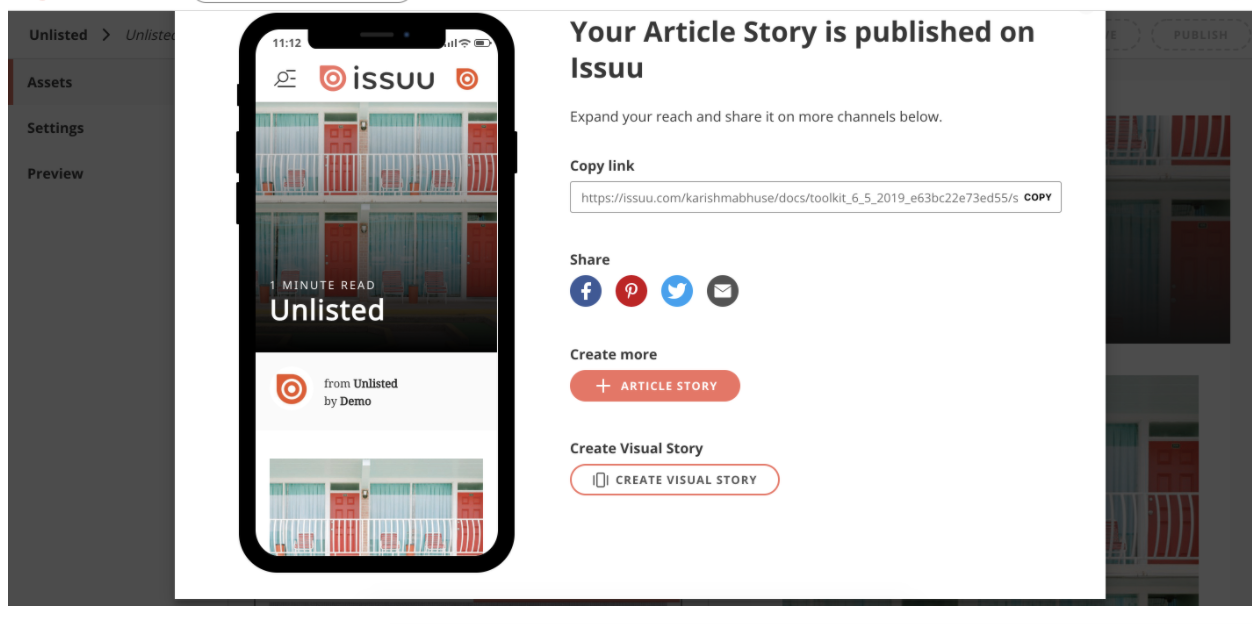 2. When you go to Article Stories from Side Navigation Menu in Publisher Homepage, you can share stories by clicking the SHARE icon