We have instituted a more stringent flagging system in order to more robustly prevent explicit publications from showing up in the general stream.
This means that all newly uploaded or re-uploaded publications have to be reviewed by our moderators, before showing up on profiles and in streams. On average, the reviewing process takes around 15 minutes, but it may take up to a few hours. Unfortunately, the publication review time is not in our control.
Once your publications are reviewed, the Pending Safe Mode Review tag will get removed and your publication will show up in profile and streams.
Note: Please do not re-upload or update the publication to speed up the review process. This will move your publication to the back of the queue and only increase your review times.
Note: Please make sure that the publication has been successfully uploaded and converted. The thumbnail of the cover is appearing fine in the publication list and is not broken as shown in the image below. If the cover image is broken, then the publication hasn't been uploaded and converted successfully. To resolve this, you will need to fix the publication and re-upload it.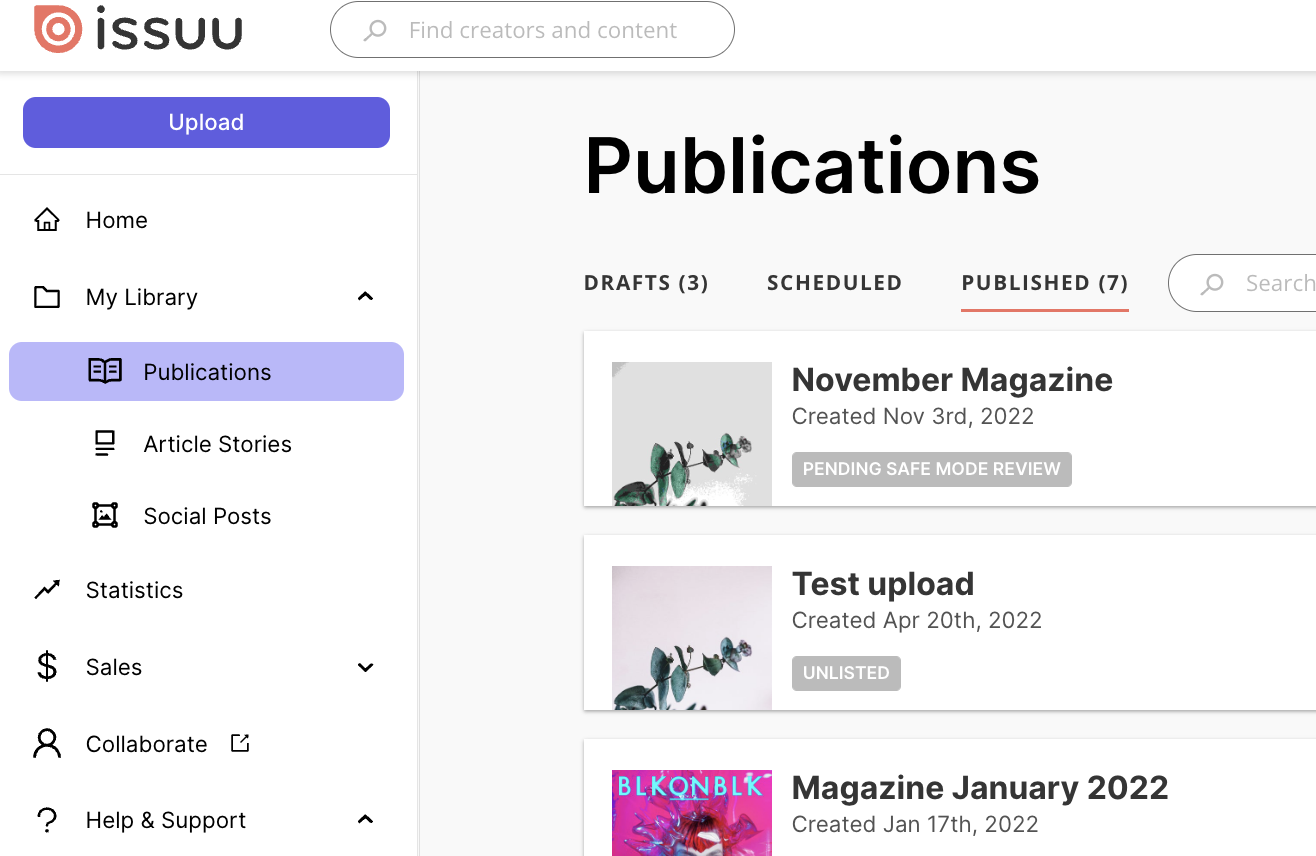 If you are still having trouble with extended review times on your publications, please contact our Support, and we'd be happy to assist you!