What is Issuu Graphics?
If you have created Visual Stories in the past, you will be able to test a BETA version of our new Graphics feature. This feature will help you create, customise and share engaging social media content to promote your publications.
With this tool, you will be able to create Stories and Posts, download them and share them in your social media. You can use Issuu's Graphics templates and edit them with your own images and text.
Accessing Graphics
You can access this feature by clicking the tab Graphics in the left side menu of your Publisher Home.
Here, you will see your Graphics library, where you can:
Create a New Graphic

Edit your existing Graphics

Delete your existing Graphics by clicking on the three dot menu on the top right corner of each Graphic.

You can also find the publication that you want to create a graphic from on your Publication List, and click over the Graphics icon "Create Graphic". This will take you to the Graphics Editor.
Please, note that for now, you won't be able to use assets from the particular publication.


The Graphics feature is also available when you open a publication from your Publications List, and click on "Repurpose".
Please, note that for now, you won't be able to use assets from the particular publication.

Navigating the Graphics Editor
Templates: Here, you can find different templates available to create posts or stories.
Posts have a dimension of 1080 by 1080 pixels, ideal for sharing as a post on Instagram, Facebook, Twitter or in your emails.

Stories have a dimension of 1080 by 1920 pixels, ideal for sharing as a story on Instagram and Facebook.
Click on one of the templates so you can open it and start editing.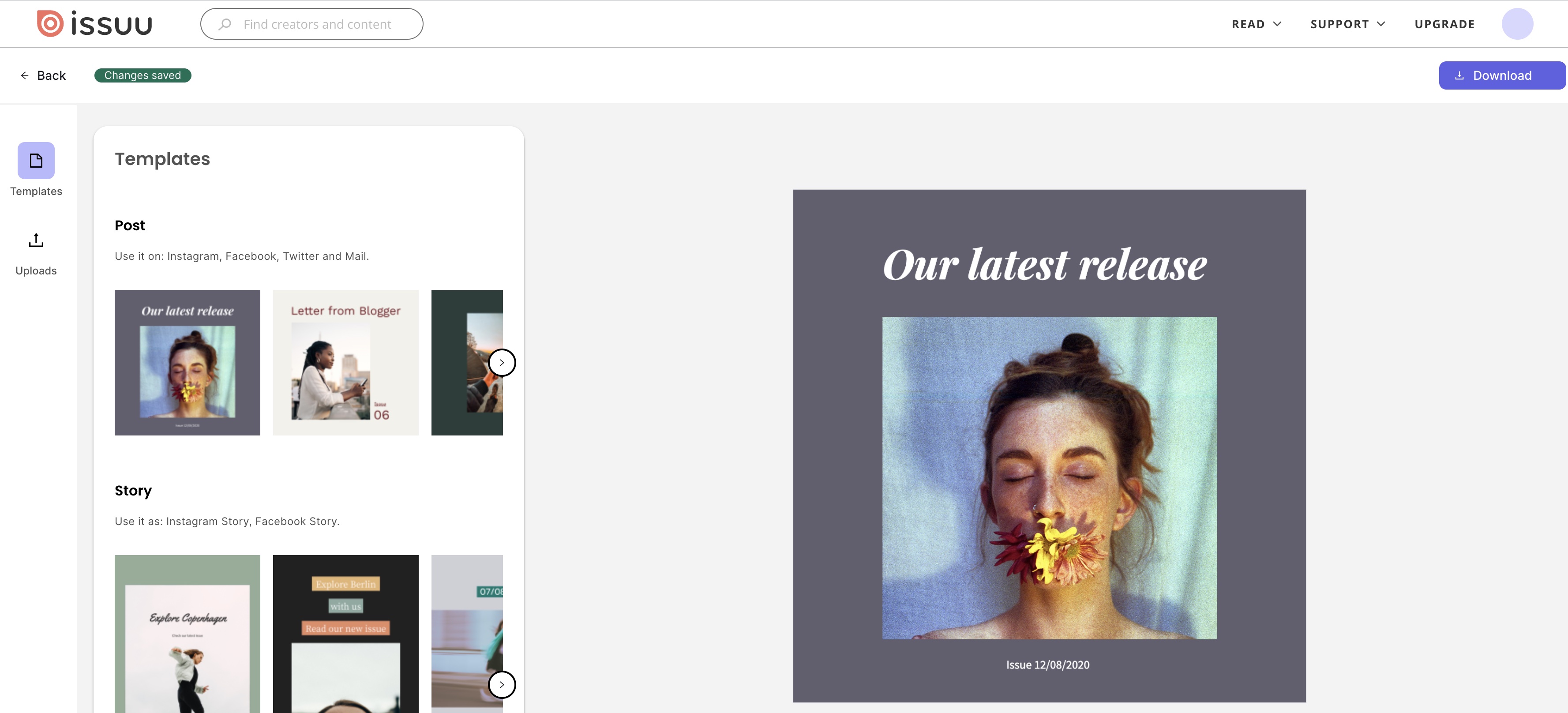 Uploads: Upload one or several images from your device so you can use them in your stories or posts. Your uploads will be specific for each Story or Post.
Note, that as of now, you cannot use assets from your publications. This feature will be available soon.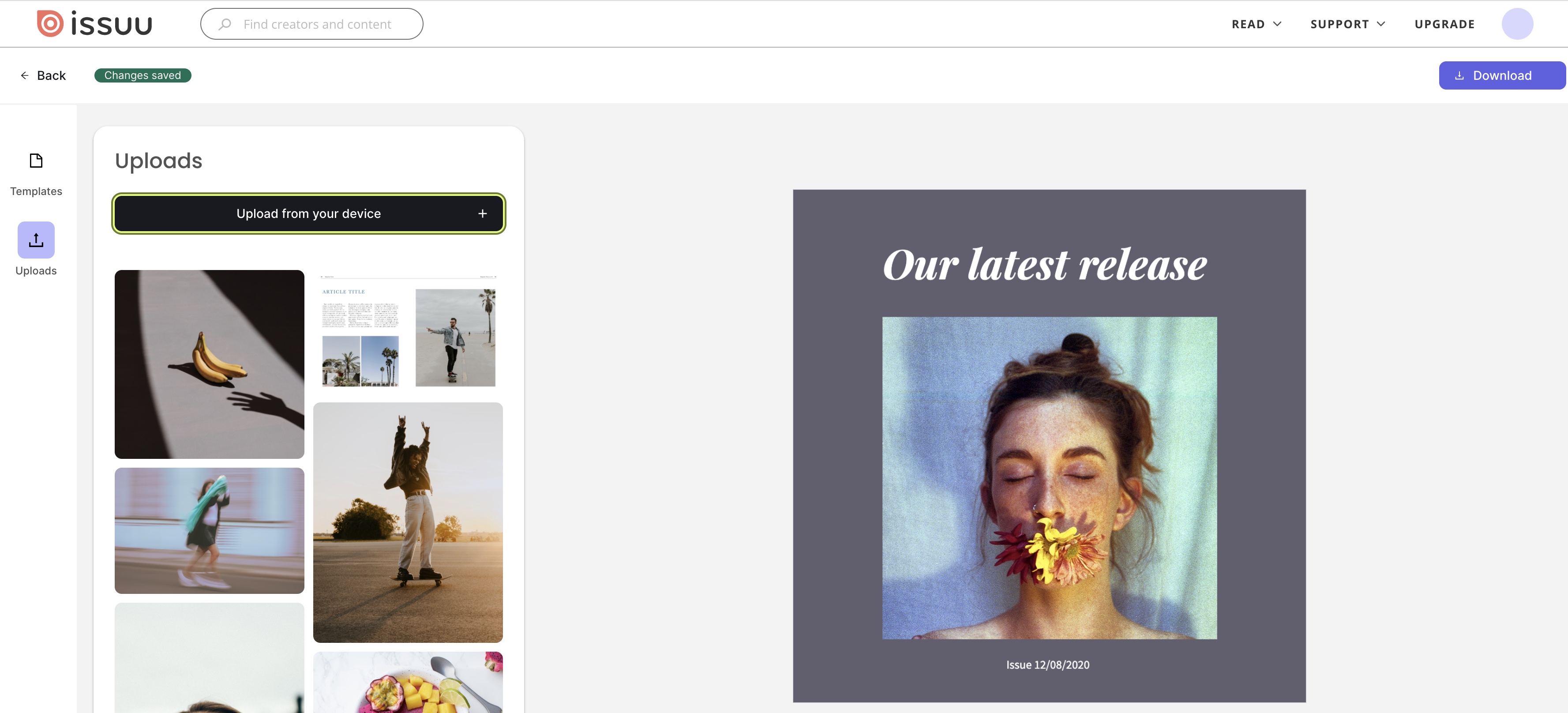 Editing your Graphic:
Moving text and images: You can click and drag the text and image boxes on the canvas.

Editing the text: Double click on the text box to rewrite the text.

Resizing the image: Click on the image and drag one of its corners to resize it.

Changing the image: Click on the image on the canvas to select it. Then, click on your preferred image in the Uploads section. The image will automatically update. You can also drag and drop the image from your Uploads to the existing image in the canvas to change it.

Cropping the image: Double click on the image. You will see a clipping mask that you can drag to crop the image in a specific way. You can also drag the image behind the clipping mask to select the cropped area.


Removing text or images: You can remove the text or the image of your graphic by dragging it out of the canvas or by selecting it and pressing the "Delete" key on your keyboard. Note that you cannot undo this action. Once you remove the image, you won't be able to add a different image from your Uploads in the canvas you are working with.

Changing the background color: Click on any area of the background. A Color switch will appear next to the canvas. Select the color and shade you want. The background color will update automatically.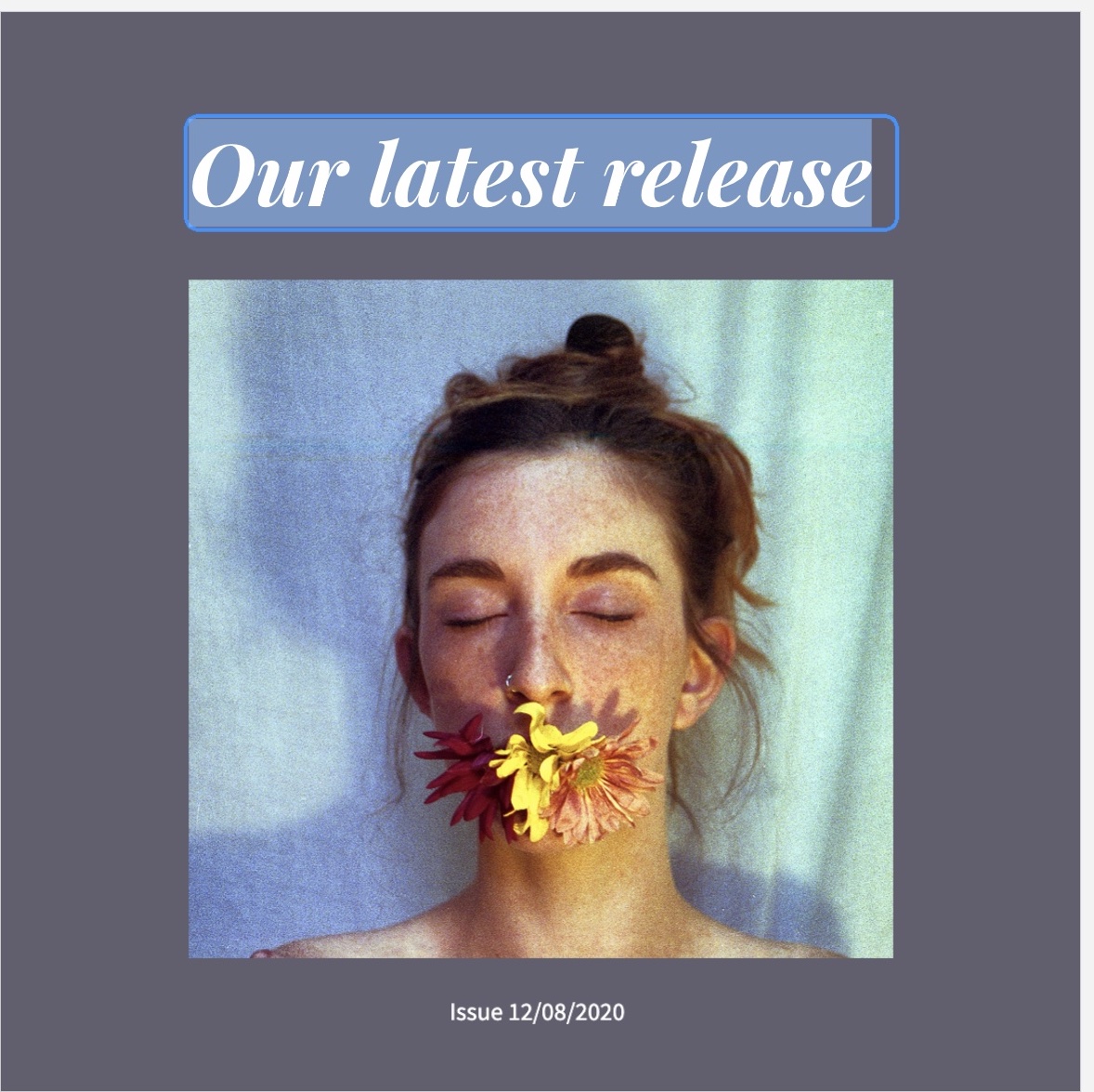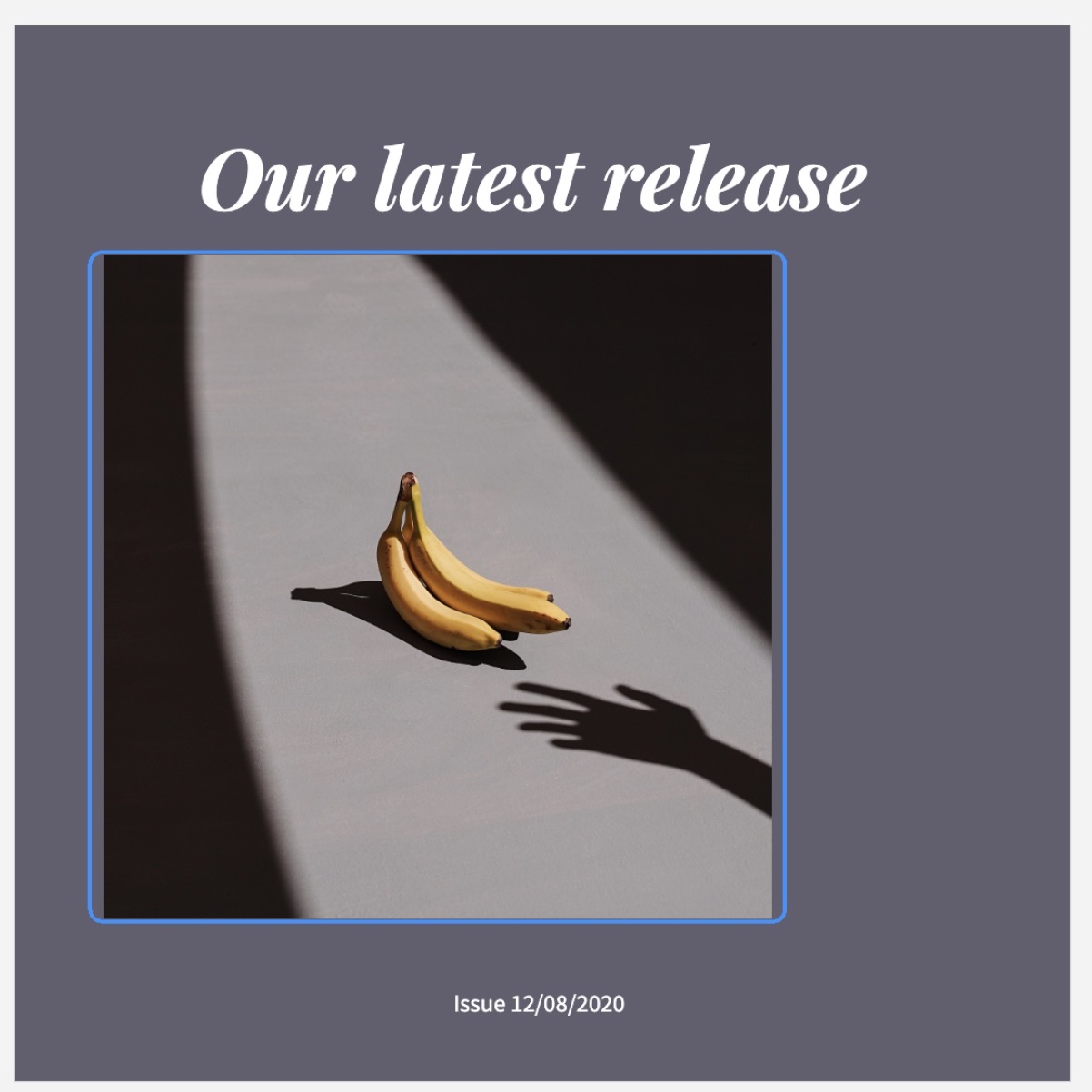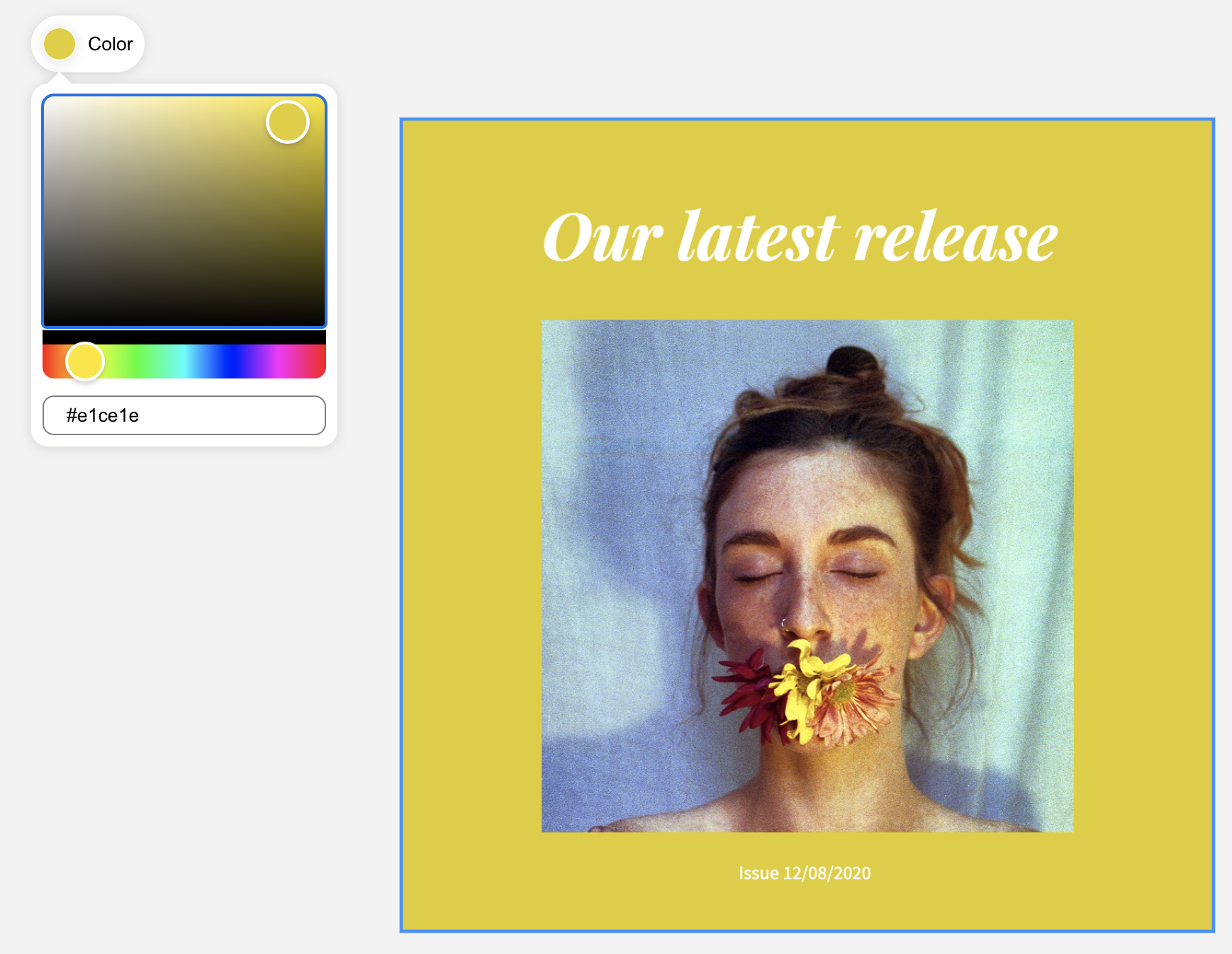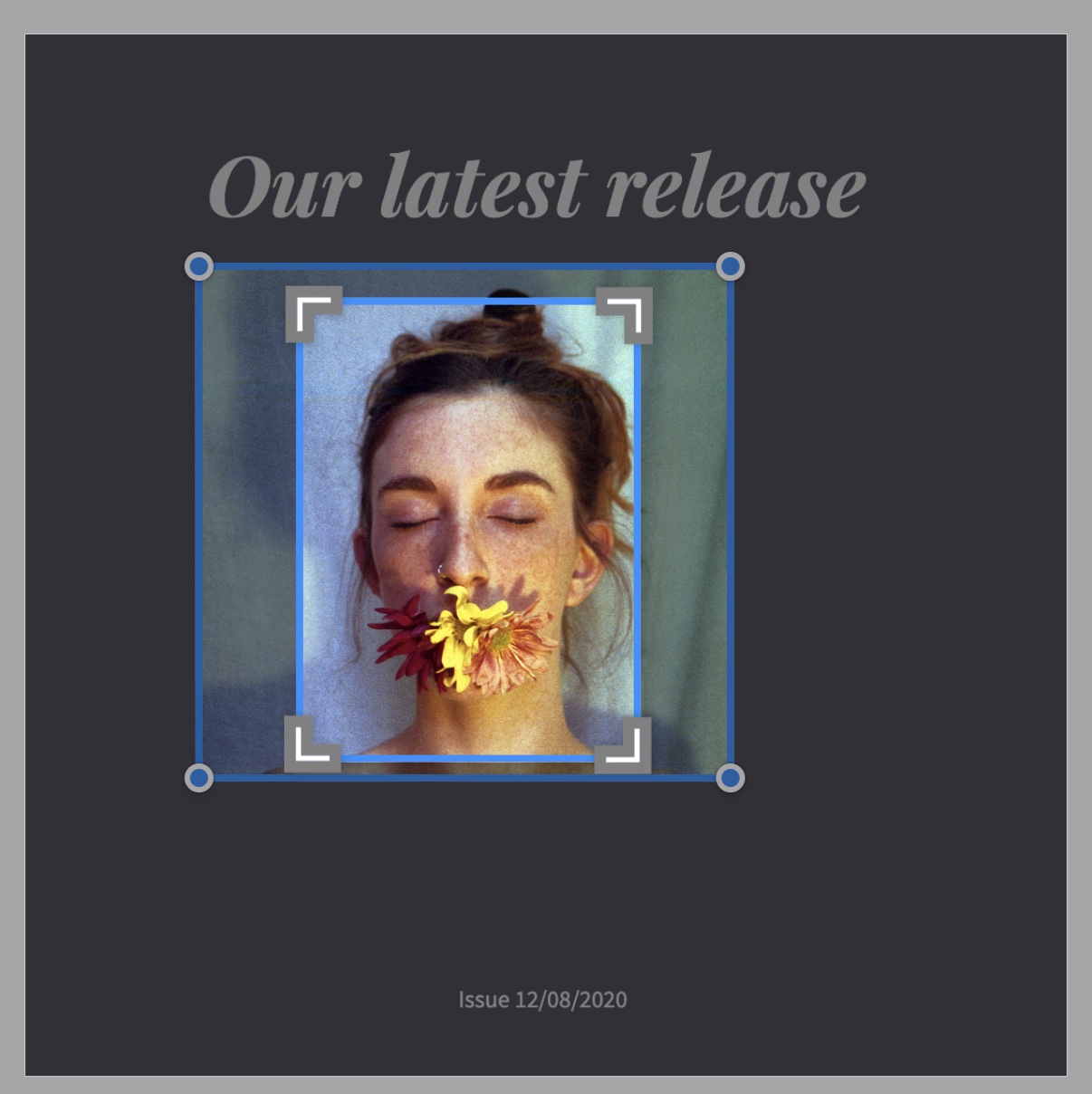 Downloading your Graphic:
Once your Graphic is ready, you can download it to your device in JPG and PNG format and share it on your social media.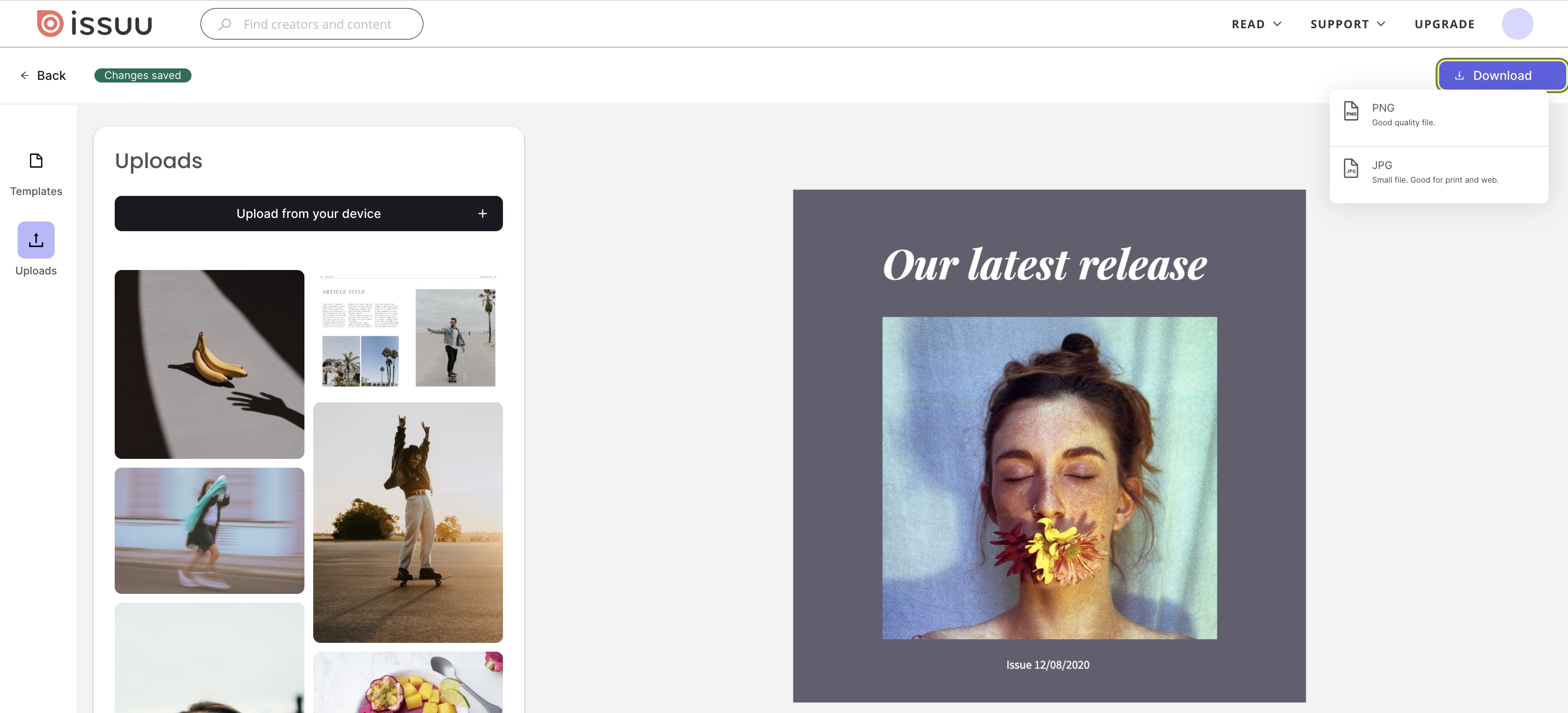 What is next?
We are currently working on this feature and are looking forward to releasing exciting improvements, such as styling text.
We'd love to hear your feedback! You can leave your comments in this short questionnaire.