Showcase your branding with a fully immersive experience, and grab the attention of your readers.
With full-screen sharing, you will increase the engagement towards your content: no extra features, no related publications. Just your publication!
Here are some examples of full-screen sharing:
See: Visit Faroe Islands tourist guide shared as a Shareable Full-screen Reader link.
Magazines look also great when shared in the full-screen mode. Have a look at The Decisive Moment and their photography journal.
Customizing Shareable Full-screen Reader is available only on our Paid plans.
Short Introduction on Shareable Full-screen Reader
Customizing Shareable Full-screen Reader
It's easy to set up a full-screen experience.
Please follow the below steps to Customize Shareable Fullscreen Reader:
1. Go to Publications from Side Navigation Menu and select the publication you want.


2. Under Share, select Fullscreen Sharing and it will open an editor.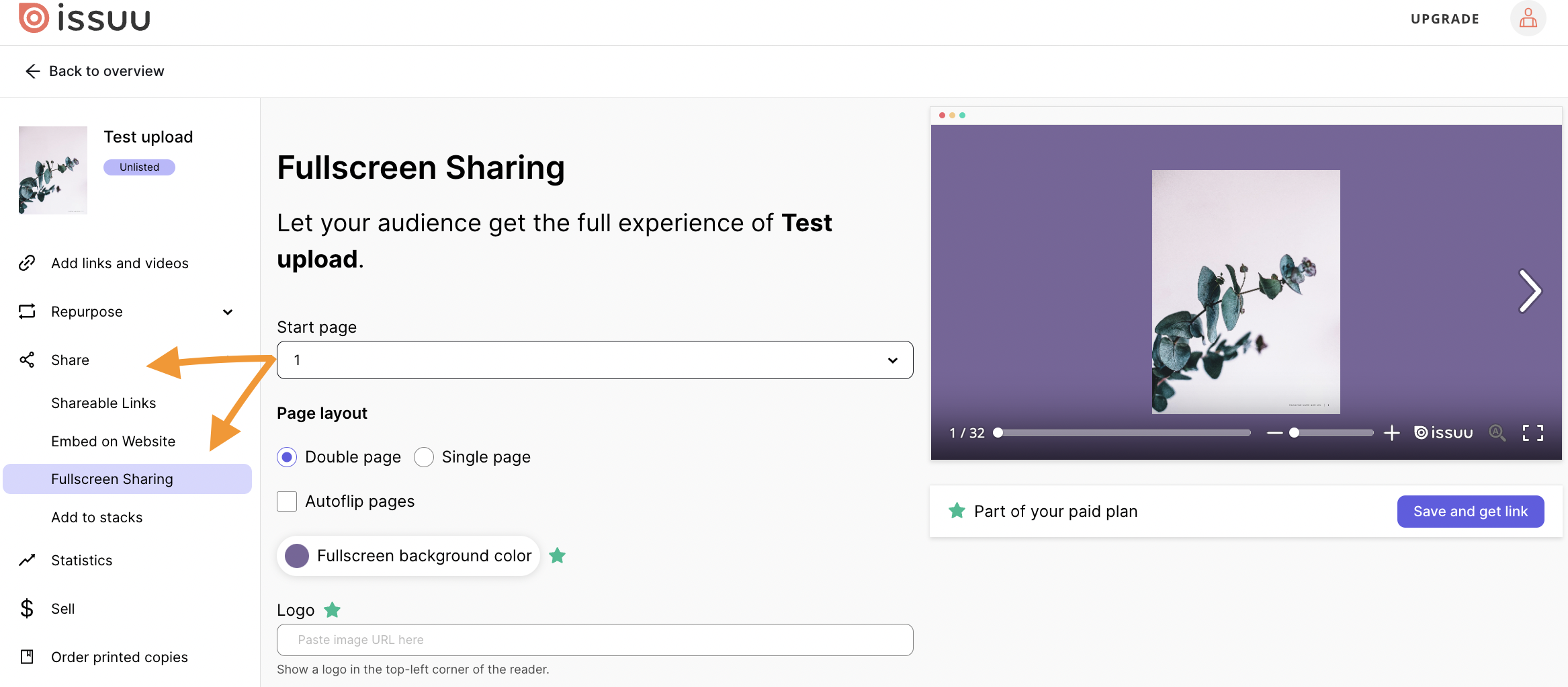 3. Customize your styling options.
4. Click Save and get the link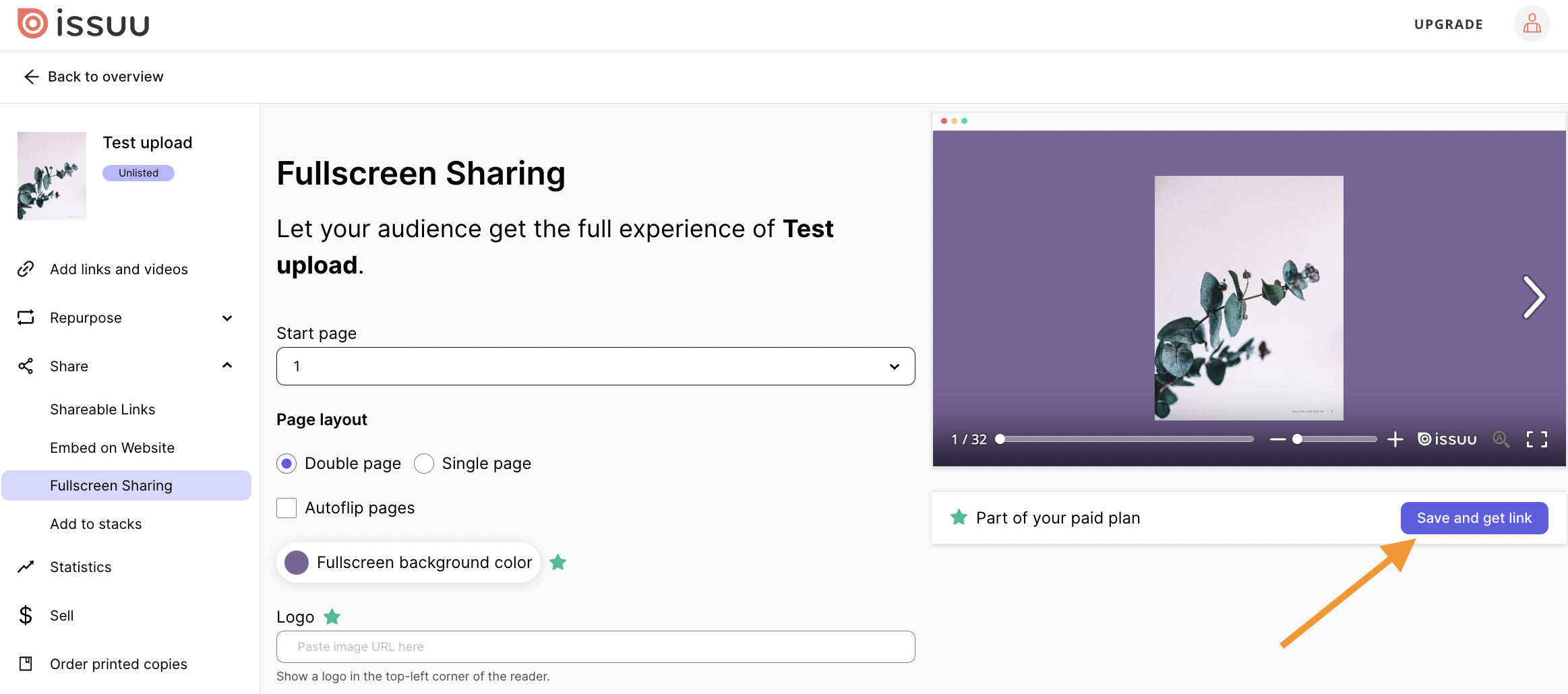 NOTE: If you are on a Basic/Free plan, the Save and get link button is disabled.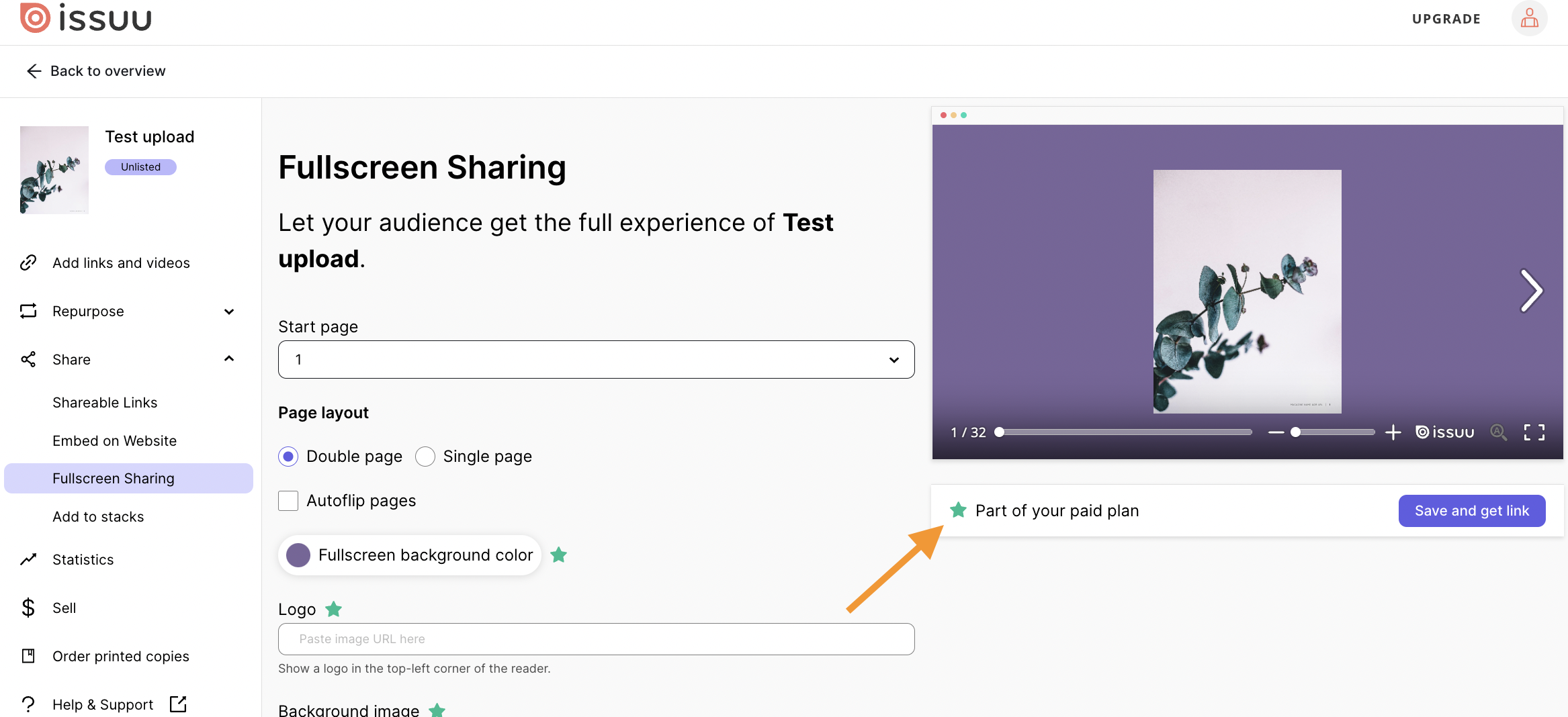 Basic Settings - Available on All Paid Plans
The following customization options are available on all paid plans.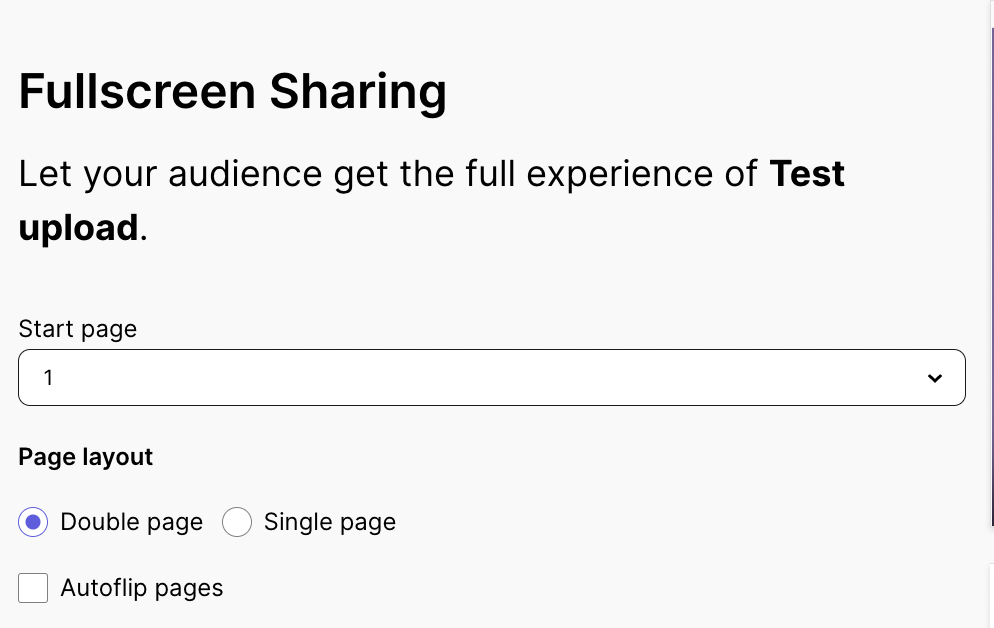 1. Start page
Choose the starting page of the publication.
2. Page Layout - Single/double-page spread
You have the ability to set the publication to be viewed as either a single or double-page spread.
3. Autoflip Pages
To turn pages of your publication automatically, select Autoflip Pages.
Advanced Settings - Available on Premium and Optimum Plans
More customization options are available only on the Premium/Optimum plan.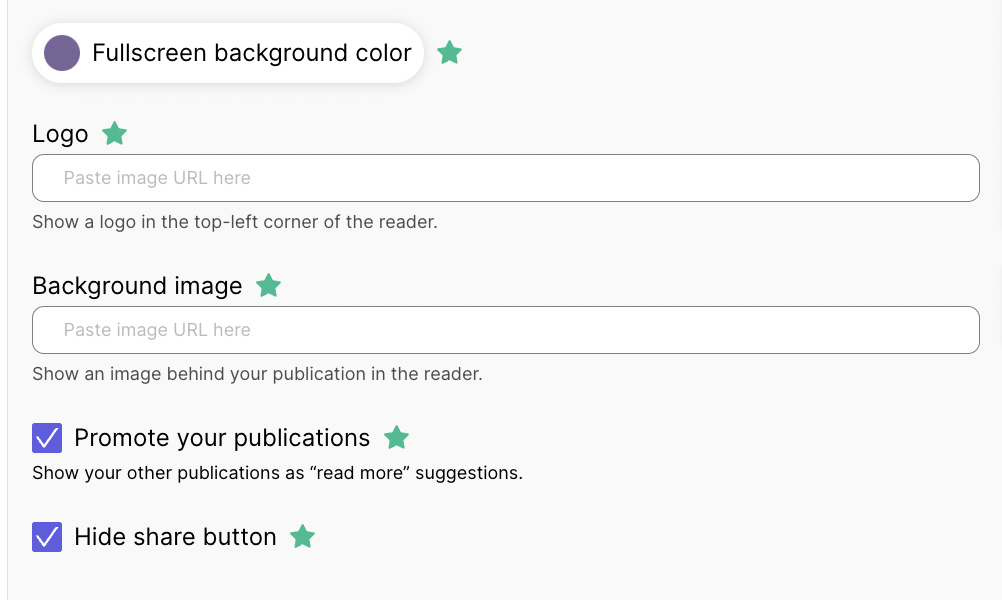 1. Background color
You can change the background color in the full-screen reader. You will see a color palette extracted according to the cover page of your publication.
2. Logo
You have an option to add your own company logo in your embed, effectively bringing more focus to your business.
Logo images are shown only in full-screen and on a shareable full-screen page.
You can also use this website to generate logos - https://postimages.org/
3. Background image
You can also add a background image. You can either choose to have the picture start from the top left or have it stretched out.
Images and logos must be hosted online only in .JPG or .PNG format.