Receipts or invoices for your subscriptions are emailed to the email address listed as the billing email. They can also be found, available in PDF format, in your Account Settings as demonstrated below.
Downloading Past Invoices
To download a past Issuu invoice:
1. Log in to your Issuu account, hover over your profile photo in the top right-hand corner and select ACCOUNT SETTINGS from the dropdown menu. 

2. After choosing the BILLING tab, under YOUR INVOICE HISTORY which is located on the right-hand side of the page, you can see your invoices.
3. Next, select the invoice you need and save it to your computer.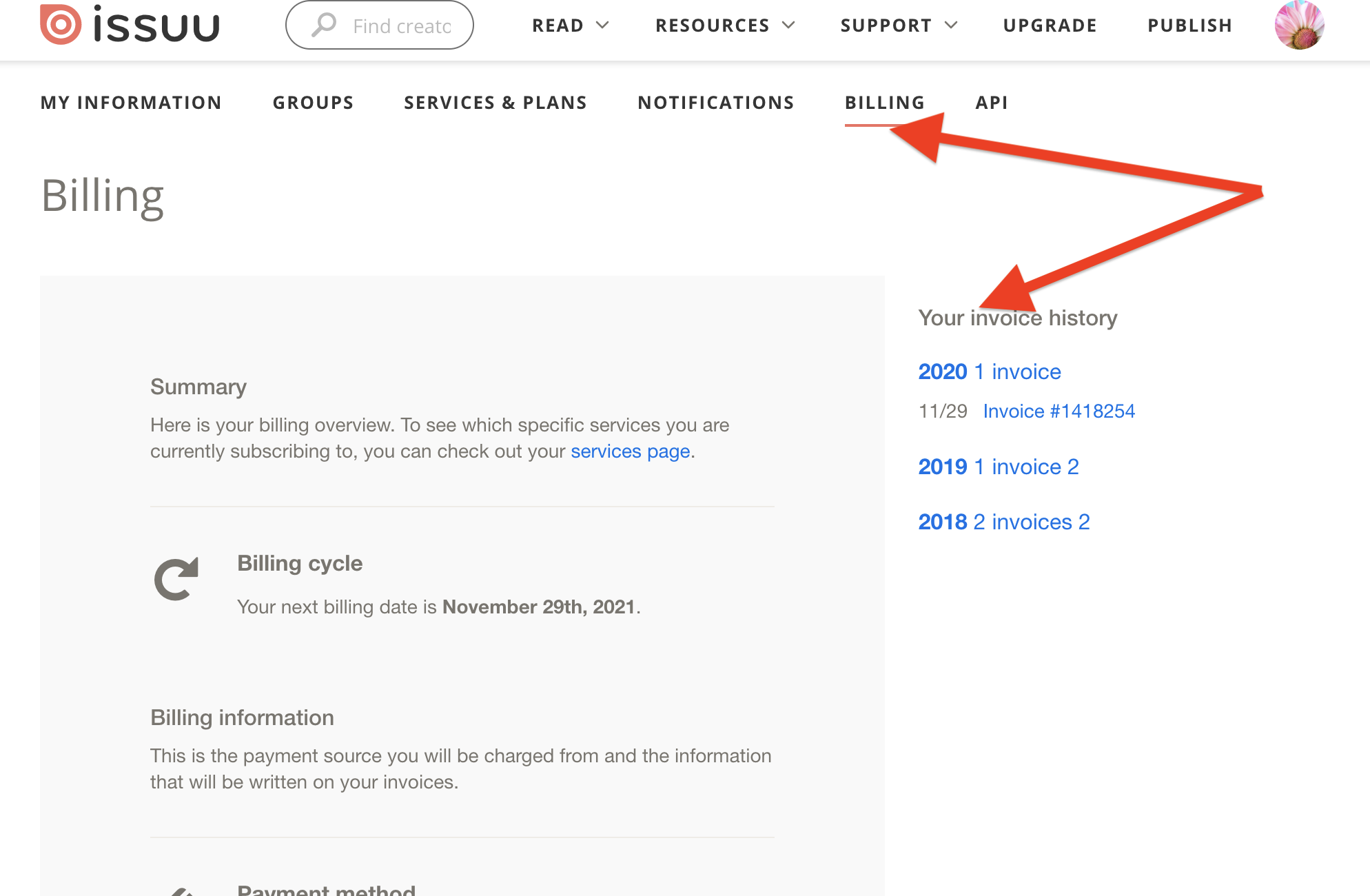 Depending on your billing period, Issuu automatically sends you a monthly or annual invoice to your billing email, which can be used for accounting and tax reporting.
TIP: To ensure that the invoice reaches your inbox and not your  spam folder, add no-reply@issuumail.com to your list of verified senders and/or contacts.
The Billing email and the Billing address can be changed in your Billing Settings as well. To do this, please see Access & Update your Billing Details.
If you have more billing related questions, you can find our contact information on your invoices.