When you upload your content with single-page spreads, our system will automatically convert them to 2-page spreads.
If you upload your content with 2-page spreads, they will show up on Issuu as 4-page spreads.
NOTE: On Issuu website, the default view for all publications is the 2-page spread.
Short Video on Correct Page Formatting:
To Customize your Publication:
You can customize your publication by using our Embed on Website feature.
To convert your publication as single-page spreads: 
1. Go to Publications from side Navigation Menu and select the publication you want to embed
2. Under Share, select Embed on Website and it will open an embed widget
3. Select Page Layout as Single Page
4. Click Get embed code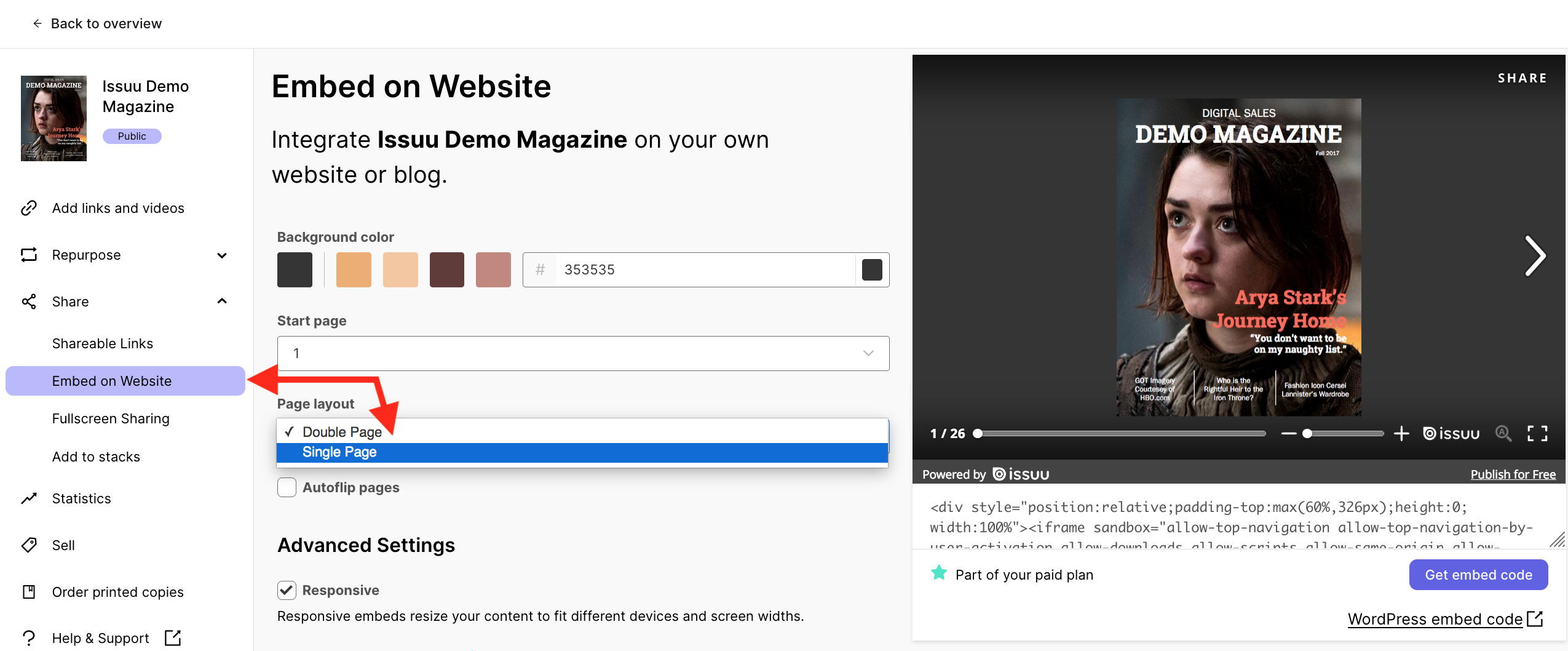 NOTE: You can view your publications as Single Page Spread only by getting embed code and sharing publication URL. However, your original publication in Publication List remains 2-page spreads.
4. Promote your publications
Select this option to show your other publications as suggestions.
Related publications are automatically removed from Shareable Full-Screen Reader. With this setting, you have the ability to suggest your last four Publications that are uploaded. 
5. Hide share button
If you want to prohibit sharing, you can hide the share button.