Updating your Organization's details is easy.
Note: only the Organization owner or an admin can access this menu.
1.To access the Admin dashboard, hover the mouse over your profile picture, at the top right corner, and select Account Settings.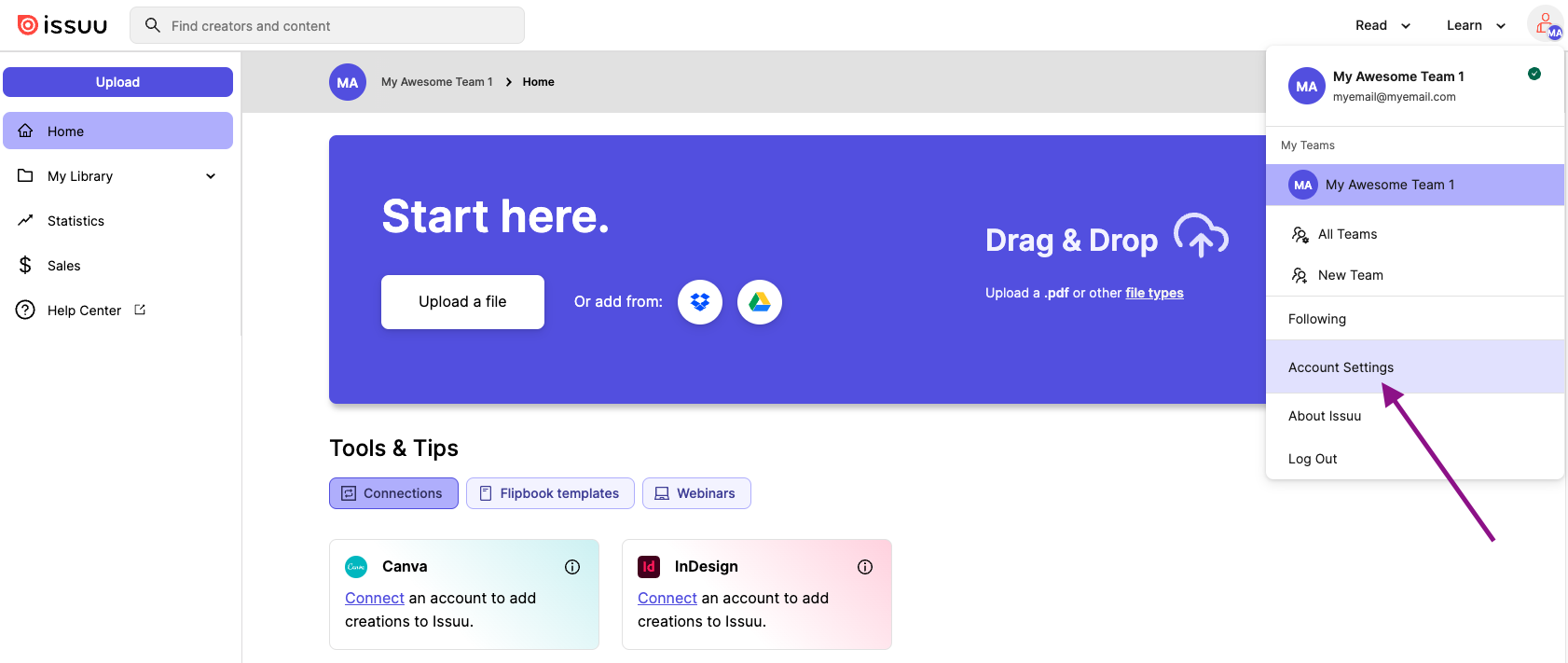 2. After clicking on Account Settings, navigate to the Teams section. The Teams section has three sub-sections: "Overview", "Members" and "Teams".
3. In the "Overview" section of the Admin dashboard, it is possible to edit the organization's profile, including the display name, visibility, and profile picture settings.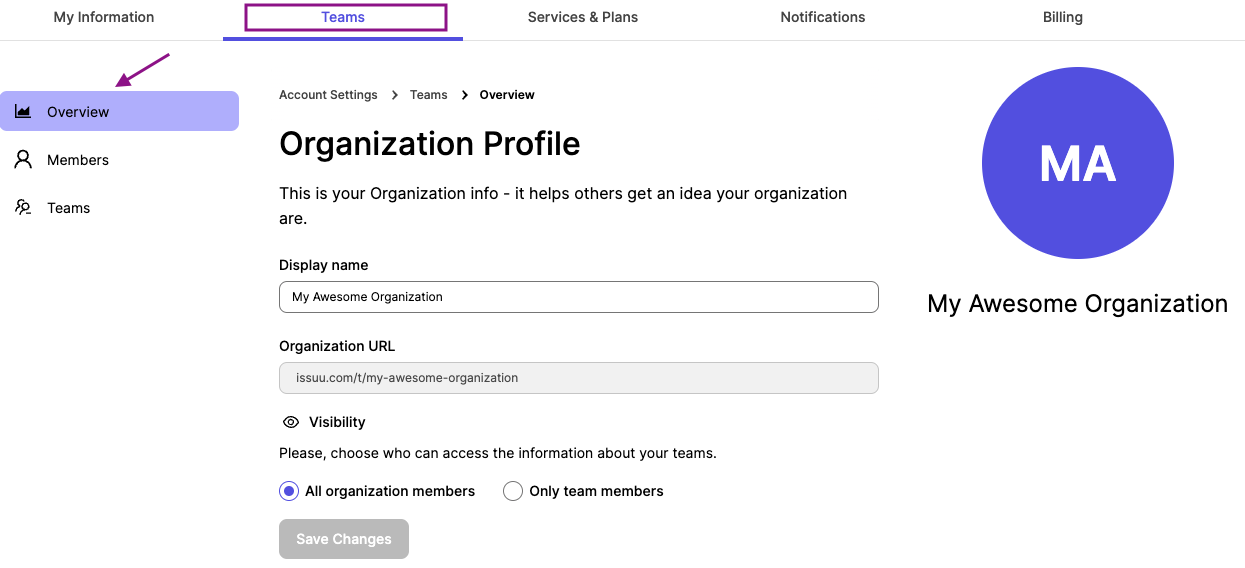 4. After finishing your updates, click "Save Changes".