This notice is to inform you of changes to Issuu's free Basic plan, which will take effect on June 19, 2023, as follows:
Free Basic users will be limited to 5 published documents (size limit 50MB and 50 pages)
On June 19, 2023, we will start implementing a limitation on the number of published documents on the free Basic plan. Any existing uploads on a Basic account that exceed the 5 documents will continue to be hosted on Issuu but not accessible to readers.
If you exceed this limit you can upgrade your free Basic account to a paid plan to access higher publishing limits and avoid disruptions.
NOTE: If you have a paid subscription or use a Group account to upload your documents this paid account won't get affected by the above changes.
FAQ
Q: I have over 5 documents published on my account, what will happen to them if I don't upgrade to a paid plan?
A: Only the 5 most recently published files will remain available to read. All older publications will no longer be accessible to the readers once the changes to the free Basic plans are made.
Q: As the publisher, can I download the publications that are not accessible anymore but still hosted on Issuu?
A: Yes, you can still download your own publications when logged into your account. Have a look at this Help Center article to see how to download your documents.
Q: I want to stay on the free Basic plan and would like to select the 5 documents that will stay accessible. How do I do this?
A: Unfortunately you cannot select the publications. Only the 5 latest published documents will stay available to read so you can achieve this by deleting the other documents that appear above the ones you want to keep accessible.
Q: How will my readers see the documents that are affected by the limit if I don't upgrade to a paid plan?
A: A pop-up will display that says "Publication access is currently limited" - If your publications exceed the limit they will no longer be available for viewing beyond the cover page.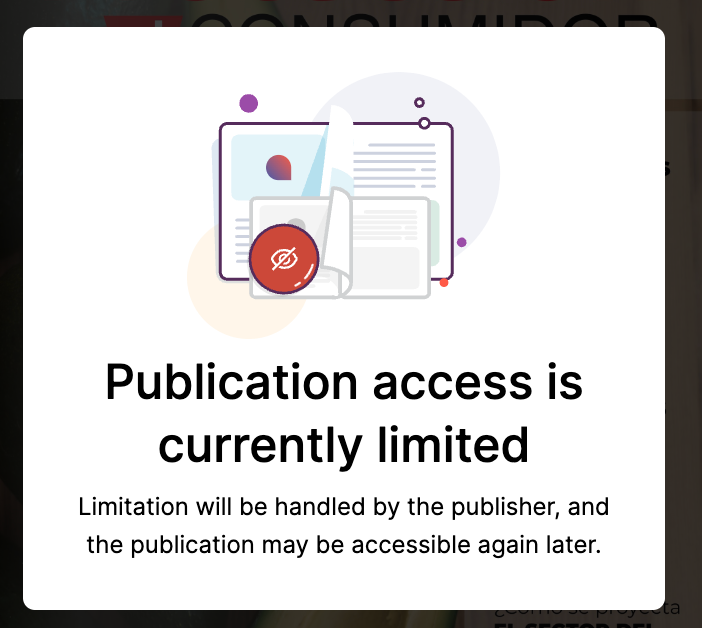 Q: I have questions about paid plans.
A: You can let our Sales team know using this form. They will make sure to get back to you and help with any question you might have!
Q: Is the 5 publications limit - 5 limit in total or 5 limit per month?"
A: The account can have total of 5 documents published.
Still have questions? Go to our Help Center homepage.